What Can Brown Do for Motorola?
The Razr maker's new CEO will have to take strong action to shore up sales and recapture market share
by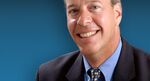 A dour first-quarter forecast combined with the prospect of a recession underscore the worsening fortunes for Motorola (MOT) and the massive challenges facing its recently appointed chief executive, Greg Brown. The biggest U.S. maker of mobile phones said Jan. 23 that fourth-quarter profit plunged 84%, to $100 million, as sales declined almost 19%, to $9.6 billion.
What's next? "In addition to typical seasonal trends we will experience further decline in revenue and units," Brown told analysts in his first earnings conference call as CEO. "And we do expect to lose market share in [the first quarter]."
Sinking Sales
At fault is Motorola's inability to deliver phones that can match the popularity of its bestselling Razr or compete with devices from rivals including Nokia (NOK) and Apple (AAPL). Motorola's other businesses, the segment that sells TV set-top boxes and the enterprise mobility unit, are holding their own. But revenue in the bread-and-butter mobile devices division, which makes up more than half of total sales, sank 38%, to $4.8 billion. The division had an operating loss of $388 million and shipped just under 41 million devices.
While that was in line with analysts' expectations, it was well below the performance of past quarters. "Part of the problem is what I'm talking to you on right now," says Shawn Campbell, principal of Campbell Asset Management, speaking on his Apple iPhone. "It's all about adding new features and designs, and Motorola just hasn't come out with anything compelling since the Razr."
Many investors concur. Motorola's shares fell nearly 19%, to $10.01, their lowest level since the pre-Razr days in 2004.
Under Pressure
Other than Brown, the Motorola executive under the most pressure may be Stu Reed, who was appointed to head the phone unit last year after former phone chief Ron Garriques left for Dell (DELL). Reed joined in April, 2005, from IBM (IBM), where he held executive roles in manufacturing strategy, process, and information technology for 20 years. Before taking over handsets, Reed led Motorola's supply chain, where he attempted to control costs.
Despite his credentials, analysts question whether Reed has the bona fides to introduce the whiz-bang handsets Motorola so desperately needs. Oppenheimer analyst Ittai Kidron speculates that Reed could be replaced by April. "Stu [Reed] has inherited a very difficult situation, and we are helping him and the team," Brown says in an interview. "But we will look for outside talent in areas that will help the business move forward, especially in software and product management."
Declining Market Share
Nowhere does Motorola need more help than in handsets. Motorola failed to unveil a strong roster of new phones for the all-important holiday shopping season. Sales suffered from Thanksgiving to Christmas, Brown said, as a lineup dominated by all-too-familiar devices lacked buyers. The company did sell more than 8 million Razrs, 3 million Krzrs, and 1.5 million Razr2s. But it struggled in sales of low-end phones; high-end, multifeature smartphones; and third-generation phones that download data at high speeds. The weakness was especially acute in places such as Europe and emerging markets. "Our consistency of new product introduction is still not where it needs to be," Brown told analysts.
In his interview, Brown suggested that the current plan of attack is working, if slowly. He noted releases of the Q smartphone, the Razr2, a refresh of the Rokr music phone, and a group of low-end phones with improved software. "That is a good thing, but we need to add more," he told BusinessWeek. "Still, it's not like we're standing still. It's that more needs to be done."
Much more. Motorola's market share shrank to 12.4%, from 13%, in the fourth quarter. First-quarter handset shipments and sales are expected to be down significantly from the fourth quarter, greater than the typical 10% to 15% decline, Brown told analysts. Oppenheimer's Kidron estimates shipments will fall more than 19%. Analysts expect most of that share to go to Finland's Nokia.
Extreme Action
Brown is likely to put his stamp on the recovery by reshuffling management. He recently hired a new head of human resources, signaling more employee turnover may be in the offing. Motorola Chief Financial Officer Thomas Meredith, a board member who stepped into management to help former CEO Ed Zander, might also be replaced once his current contract expires, Kidron wrote in a recent report.
Recovery becomes immensely tougher in the face of a weakening global economy. Motorola will have to move product when demand is softening from fear of recession. In everybody's book, such a market favors the leader, not the laggard. "I think it will be the rich get richer if there's a recession," says Robert Laikin, CEO of Brightpoint, a major distributor of Motorola and Nokia phones. In a weak economy, "[Nokia] will continue to dominate this space."
That's why some think Brown needs to shake things up. At less than $10 a share, the market is saying there's little value to Motorola's once-celebrated handset business, never mind the rest of the company. Brown would not bite when asked whether he might change the phone unit's business model, perhaps moving manufacturing overseas and slapping the Motorola brand on phones. Nor would he say whether a breakup of the company is necessary. "Our primary focus is on profitability and improvement…in mobile devices and other businesses," is as much as he was willing to say. Investors already want to hear—and see—more.
Before it's here, it's on the Bloomberg Terminal.
LEARN MORE