A Costly Cleanup for Merrill's Mess
It's official: Stanley O'Neal is out as CEO. But the challenges facing his successor are daunting
Steve Rosenbush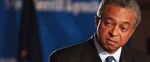 The problems at Merrill Lynch (MER) won't end with Stanley O'Neal's tenure. The company's board said on Oct. 30 that O'Neal would retire and give up his chief executive and chairman posts, in the wake of Merrill's announcement last week that it would take an $8.4 billion writedown. The board also elected director Alberto Cribiore as interim chairman and said he would lead the search for the firm's next CEO. The candidates to succeed O'Neal include Laurence Fink, chief executive of investment manager BlackRock (BLK), and John Thain, chief executive of NYSE Euronext (NYX).
But the challenges his successor will face are imposing. At the top of the list are issues with strategy and execution that led to staggering losses under O'Neal. In particular, the firm will have to sort out how willing—and able— it is to engage in high-risk, high-reward proprietary trading, a very different business from the brokerage operation that's long been the core of Merrill. It will also have to fix the problems with its risk-management approach, which contributed to losses. "Just because a new executive comes in at the top, investors shouldn't expect problems to go away overnight," says Kathleen Shanley, a credit analyst who follows Merrill for researcher Gimme Credit.
Trading Places
Since taking over five years ago, O'Neal pushed hard into proprietary trading, a business that has helped propel profits at rival firms including Goldman Sachs (GS) and Morgan Stanley (MS). That helped boost net income at Merrill to $7.5 billion in 2006, from $1.7 billion in 2002. "They were trying to duplicate Goldman and Morgan Stanley. It worked for a while, until it didn't," says Adam Compton, director of financial-services research at RCM Capital Management, which manages $130 billion and owned 800,000 shares of Merrill as of the end of June.
Trading would be plenty tough to give up. It has driven not just profits, but revenue growth too. Revenues for the second quarter of 2007, before the credit crunch hit the bottom line, were $9.7 billion, up from $8.2 billion in the second quarter of 2006. Compton notes that the principal transactions business, which includes the troubled asset-backed securities sector, soared from $1.2 billion to $3.5 billion over the same period, accounting for more than 100% of the revenue increase.
Nevertheless, investors such as Compton think it's time to reverse course on O'Neal's trading strategy. Merrill doesn't necessarily have to stop trading for its own account altogether, or even in the treacherous fixed-income business, he says, adding that it shouldn't be driving the company's growth or taking up so much capital. "It's not in their DNA," Compton says.
The alternative would be a safer, and duller, Merrill. It probably would never be able to match the returns of a Goldman Sachs, with its extensive proprietary trading. But concentrating on the retail brokerage business, where it is the largest in the U.S., would likely allow the company to expand in the low double digits over the long term, a respectable rate. It's also a business based on Merrill's traditional culture. "Maybe they should focus on something they are good at," says Compton.
Breaking Down Risk
Regardless of how it resets its strategic course, Merrill must address its problems with risk management. That may be easier said than done, according to Leslie Bright, a senior director at Fitch Ratings. On the face of it, Merrill appears to have many standard precautions in place. The company has a risk oversight committee, which includes the chief financial officer, and senior business and control officers. The committee makes sure that investments conform to risk limits established by the management's executive committee. The company board creates the risk committee's charter and oversees credit market and liquidity risks and processes.
The breakdown in risk management in the latest quarter seems to have been a matter of execution, according to Bright, who said communication through Merrill's ranks appears to have been insufficient. When the market value of Merrill's asset-backed debt fell, the information may not have moved through the corporate hierarchy, impairing the firm's ability to respond quickly. Bright downgraded Merrill on Friday to A-plus, from AA-minus.
Learning from Mistakes
Indeed, even more charges may be ahead. On Oct. 28, Michael Mayo, an analyst with Deutsche Bank (DB), put out a research note saying he expects the firm to take another $4 billion in writedowns once new management is in place and it conducts a conservative valuation of its portfolio. Fitch's Bright said the company remains on credit watch with a negative outlook. "The size of trading losses and unrealized losses unexpectedly overwhelmed the performance of the consolidated firm," she said in her downgrade.
Last week, when O'Neal announced $7.9 billion in credit losses and $500 million in loan losses, investors asked him to explain how the securities firm could find itself in such a position. O'Neal offered a mea culpa: "We made a mistake" (BusinessWeek.com, 10/24/07). He explained that Merrill bet too big on subprime mortgages and moved too slowly after realizing its error. "We hedged…but not aggressively or fast enough." The question now is whether his successor will learn from those mistakes.
Before it's here, it's on the Bloomberg Terminal.
LEARN MORE