LaDainian Tomlinson
A clean image has won the football player outsize endorsements
Mark Hyman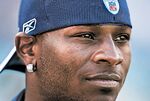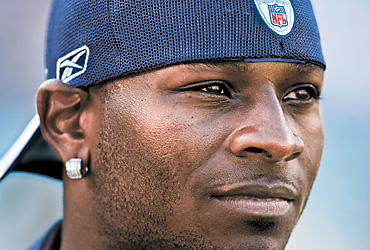 Ladainian "L.T." Tomlinson doesn't wield as much clout as Peyton Manning, the Indianapolis Colts quarterback whose string of endorsements catapulted him to the No. 13 spot on BusinessWeek's Power 100. But Tomlinson, a running back with the San Diego Chargers, is developing his own brand of power: a scrubbed, socially conscious image that has won him his share of corporate deals—with Nike (NKE), Campbell Soup (CPB), AT&T (T), ESPN (DIS) Radio, and others—and has made him a role model.
Tomlinson and his marketing agent, Alan Zucker, are trying to build a Tomlinson brand by emphasizing the dual appeal of his athletic performance and his philanthropic endeavors off the field. It's a work in progress. In research conducted by Davie Brown, a Los Angeles firm that measures celebrity wattage, Tomlinson's face or name was recognized about 20% of the time, vs. more than 50% for Manning. Those who knew Tomlinson, though, rated him the most trustworthy NFL player and the most effective corporate spokesman. "People who know him really like him," says Scott Sanford, senior director of talent at Davie Brown, which represented AT&T in talks that resulted in Tomlinson's pitching for the telecom giant. "Those scores are off the charts."
Tomlinson, 28, has a life story that resonates with fans and chief marketing officers alike. He grew up near Waco, Tex., raised by a single mother who scraped together about $250 so a 12-year-old Tomlinson could attend a summer football camp hosted by his Dallas Cowboys idol, Emmitt Smith. After that camp, Tomlinson never considered a sport other than football.
Since becoming a wealthy player—he brings in an estimated $7 million to $8 million a year in salary and endorsements—Tomlinson has become a modest philanthropist. Each year his Touching Lives Foundation funds three football camps and awards $1,000 scholarships to 25 college-bound students. And he doesn't shy away from structuring endorsements to reflect his values. When Nike approached with an offer to put his name on a kids' shoe, "Scream LT," Tomlinson insisted that the sneaker retail for no more than $50. "I didn't want it to be priced where many kids couldn't afford it," he says.
That Tomlinson is an outstanding football player only enhances his marketability, of course. In the 2006 season the running back broke a 46-year-old record for points in a season and was named NFL Most Valuable Player. Such prowess makes him a fantasy footballer's dream, and Fox Sports knows it. In July the network hired Tomlinson to help sell its fantasy football game. He is featured in a wry commercial for Fox in which he hangs out with the geeky owner of a fantasy team. Says Brian Grey, a senior vice-president at Fox Sports (NWS): "To have an association with a guy like L.T. is a huge credibility factor."
Before it's here, it's on the Bloomberg Terminal.
LEARN MORE