Pierre M. Omidyar: The Web For The People
EBay's founder crafted an online market where participants set the rules
As part of its anniversary celebration, BusinessWeek is presenting a series of weekly profiles of the greatest innovators of the past 75 years. Some made their mark in science or technology; others in management, finance, marketing, or government. For profiles of all the innovators we've published so far, and more, go to www.businessweek.com/innovators/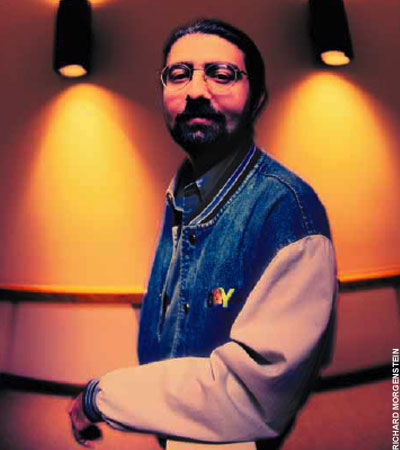 As the world wide web caught fire in the mid-1990s, a long-haired programmer named Pierre M. Omidyar fretted that big businesses would take over. "I wanted to give the power of the market back to individuals," he said. So he spent Labor Day weekend in 1995 furiously coding a bare-bones site he called Auction Web. Omidyar, still working full-time at onetime Silicon Valley star General Magic, sought to create a perfect online market -- one that would let real folks compete on a level playing field with the big boys.
Did it ever. Today, eBay Inc. (EBAY ), as it's now known, has catapulted from its early days as the place to trade Beanie Babies to become the Web's most powerful corporate enterprise in its own right, worth more than $70 billion. So far this year, more than a billion items have been listed for sale on eBay, from antique doilies to 2005 Hummers (GM ). Were eBay a country, its expected gross sales of $34 billion this year would rank as the 59th largest gross domestic product in the world, just behind Kuwait. "It is an economy of its own," says economist W. Brian Arthur of the Santa Fe Institute.
That's largely thanks to Omidyar's original insight: The Web's real power lies in its ability to connect people instantly around the world, so buyers and sellers alike can share near-perfect information about prices, products, and each other. By putting in place a few key rules, such as a feedback system in which buyers and sellers rate each other, Omidyar sparked a vibrant community that numbers 125 million members worldwide. To a remarkable degree, those millions govern themselves. It was they, not eBay managers, who decided to start selling cars and car parts several years ago. That's now a $10 billion-plus business. "The best ideas and the best feedback come from our community of users," says eBay Chief Executive Officer Margaret C. Whitman.
The eBay Way is starting to turn traditional commerce on its head. Not content to be mere "consumers," people online are recognizing they have unprecedented power, such as determining for themselves the prices they want to pay. Other enterprises are tapping into that power as well -- sometimes with Omidyar's help. Among his investments are the community site Meetup Inc. and Linden Lab, creator of Second Life, a virtual online world literally created by the players themselves. Says Meetup co-founder and CEO Scott Heiferman: "Pierre's the smartest guy in the world in understanding what happens when you give people the power to help themselves." Now, even traditional corporations such as Procter & Gamble Co. (PG ) are starting to use that bottom-up dynamic, enlisting thousands of online customers in marketing campaigns.
EBay's phenomenal success would be more than enough to hang a career on, but Omidyar, 37, has only begun. Still eBay's chairman, he spends most of his time on Omidyar Network LLC, the philanthropic organization he and his wife, Pamela, established in 1998 to fund groups that empower people in new ways. Last March he announced an unheard-of move: The group will forgo millions of dollars in federal tax breaks to invest in companies as well as nonprofit groups. No one should be surprised that Omidyar is far from finished shaking things up.
By Robert D. Hof
Before it's here, it's on the Bloomberg Terminal.
LEARN MORE