The Avant! Saga: Does Crime Pay?
The inside story of a company that stole software code
In early 1993, at a team-building exercise at the posh Claremont Hotel in Berkeley, Calif., executives from software maker Cadence Design Systems Inc. (CDN ) were asked to draw an image that described themselves. While many people pondered what to draw, division president Gerry Hsu--a talented artist, according to two attendees--quickly dashed off a picture of a big, powerful bird flying off into the distance, droppings falling all the way. "I always know where I'm going, and I get there very fast," he explained at the time, "but I tend to leave a trail of s--- behind me."
Who could have predicted he would leave behind this much of it? Since departing Cadence for Avant! Corp. (AVNT ) (pronounced Avanti) in 1994, Hsu has transformed the tiny software boutique from a $2 million-a-year startup into a roaring profit machine that earned $70.9 million on sales of $358 million in 2000. But now the hard-driving Taiwan native, who used to have an apartment next to his office so he could work around the clock, has helped to create a mess of historic proportions. On May 22, Hsu and five top managers pleaded no contest to charges that they conspired to steal Cadence software. He's been fined $2.7 million, and four other top Avant! executives are headed to jail. Meanwhile, the company has been struggling to come up with enough cash to pay $230 million in additional criminal penalties. It is also facing a potentially crippling civil suit by Cadence. From May 21 to Aug. 22, the share price has tumbled from $18.55 to $7.55.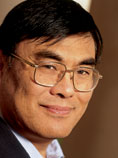 Gerry Hsu
CRIMINAL ORIGINS. The Avant! case is probably the most dramatic tale of white-collar crime in the history of Silicon Valley. Hsu & Co. parlayed a product containing purloined code into a thriving 1,500-employee public company, with a gleaming, modern office complex in Fremont, Calif., and a highly visible charitable foundation that has blanketed the Bay Area with radio ads. "What makes the case unique is that you have a large, publicly traded company that was founded and built on stolen property," says Santa Clara County Deputy District Attorney Julius Finkelstein, the onetime computer-science graduate student who prosecuted the case.
That's bad enough. But in a monthlong investigation, BusinessWeek has learned that the problems at Avant! go beyond the issues raised in the criminal case. Hsu has been running the company almost as if it were his family business--seemingly without regard for many common tenets of corporate governance, according to more than a dozen former co-workers and customers. He pays CEO-level salaries to his son and a former flight attendant, though former employees say that both have limited business backgrounds. Under Hsu's watch, Avant! has also invested or made business deals with at least four other companies in which he has personal stakes. Meanwhile, Avant! dismissed KPMG International as its auditor last year. In its legally required filing to the SEC, the auditor outlined a wide variety of concerns about the software company's accounting practices. "To Gerry, every system is made to be manipulated. You push the line as far as it can go--hopefully without breaking it," says one associate.
Hsu, 56, declined repeated requests for interviews and did not respond to written questions. But in court, his lawyers have said that the software in question was unimportant and that the company made every effort to remove stolen code. As for questions of improper governance, Avant! executives say employees are paid appropriately, that all the deals with companies owned by Hsu have been negotiated at arm's length, and that the primary reason for Avant!'s success is its innovative engineering--a point echoed by others in the industry. "Avant! is a leading company with very strong products," says Bernd U. Braune, CEO of Get2chip Inc., a rival design software company. "Some individuals made some mistakes, and they are going to have to pay. But if someone says they were only successful because they stole some code, I think that's definitely wrong."
Avant! is also making an effort to clean up its image. On July 25, the company announced that Hsu would pass day-to-day control to former Chief Operating Officer Paul Lo, who would replace Hsu as president. Lo's first move: to issue a public apology. "Avant! Corp. is sorry for the events of the past," he wrote in a public letter. "We pledge to work hard to deserve the trust and support of our industry."
But few outside the company believe there has been any real change--and they point to Hsu as the main reason. Although he pled no contest to securities fraud, conspiracy to steal trade secrets, and failure to return stolen property, Hsu is managing to avoid jail time, largely because there was no evidence that he directly participated in the thefts, according to Finkelstein. By contrast, co-conspirators Mitch Igusa, Eric Cheng, and Stephen Wuu were caught with Cadence code.
To alleviate the sting of the criminal proceeding, the board is paying Hsu's entire fine as well as all of his legal expenses. More important, he is remaining as the chairman of Avant!'s board and its chief strategist--roughly akin to William H. Gates III's title and role at Microsoft Corp. (MSFT ) Despite all the rogue behavior, fellow board members seem untroubled by Hsu's record. When the company announced his new role, it cited a mild heart attack as the reason, with no mention of the Cadence case. According to board member Daniel Taylor, a retired U.S. Forest Service park ranger, directors never considered asking Hsu to leave. "He's too precious," Taylor says.
In fact, the board will increase Hsu's $1.6 million salary by 5% a year through 2008, according to documents filed on July 25. That's five times more than Lo's $310,000 annual pay. The board is even trying to cement a continued role for Hsu with a new "poison pill." According to new employment contracts also unveiled on July 25, any decision by shareholders not to reelect Hsu as chairman would be deemed a "change in control." That, in turn, would allow many managers to cash out their options, thereby raising the cost of any hostile attempt to oust Hsu.
"NO. 1 QUESTION." All of this conduct raises red flags with corporate governance experts. Despite conduct that would be completely unacceptable at most public companies, Hsu has skated through the Cadence debacle without any meaningful punishment. And though the stock has plummeted, most analysts believe Avant! will ultimately survive. "The No. 1 question is why they didn't fire the guy," says Nell Minow of the Corporate Library, a shareholder rights Web site. "There's something really, really wrong here."
In truth, there has been something wrong at Avant! from the beginning. The company started in classic Silicon Valley form when four Cadence engineers struck out on their own in 1991. But one of them, Wuu, also took a computer tape containing 30,000 lines of Cadence database code that would show up in the fledgling company's first product, prosecutors say. The database isn't the primary reason customers would buy one of these "place-and-route" programs, which are used by chip designers to stuff millions of circuits onto tiny bits of silicon. But, like a transmission in a car, it's a necessity. Combining this transmission with its own superior technology, the startup, which then went by the name ArcSys, quickly won over big customers, such as Intel Corp. (INTC ) and Motorola Inc. (MOT )
To build on that early success, ArcSys' founders lured Hsu to join as CEO in March, 1994. A self-made success, Hsu often bragged that his first job upon arriving in the U.S. had been cleaning toilets. "Gerry's charisma [is] intensity-based," says one longtime colleague. "He doesn't tire. He's like an infinite source of energy. It's inspiring."
Soon after arriving at Avant!, Hsu discovered that the company wasn't keeping up with its rivals, which had developed a more sophisticated approach to place-and-route software. While ArcSys software let engineers lay out chips circuit by circuit, competitors were introducing "area-based" programs that allowed entire sections of chip design to be automated. He quickly tried to buy a startup with such technology.
When that failed, the company soon took another tack. It acquired two batches of Cadence software code from former Cadence employees Mitch Igusa and Eric Cheng. Hsu's role? Finkelstein says he set up a slush fund that paid Igusa, who Avant! couldn't directly hire due to his noncompete contract with Cadence. Igusa, who set up shop with an Avant! vice-president across the street from the company's offices, received checks totaling more than $20,000 over the next few months. While Finkelstein says he has no evidence that Hsu stole anything himself, he says that Hsu was "at the center" of the scheme to pay Igusa. In court, Hsu denied this account and said the money was intended for investments. Although Hsu pleaded no contest to two charges that are ordinarily felonies--trade-secrets theft and failure to return stolen property--Finkelstein dropped the charges to misdemeanors after Hsu paid his fine.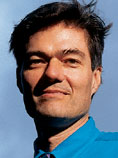 Former Cadence CEO Joe Costello
Cadence might never have discovered the thefts had not a former programmer noticed a slight flaw in the Avant! software--one that he had created years before while working for Cadence. He tipped off former Cadence CEO Joe Costello, whose lawyers later contacted prosecutor Finkelstein. That led to two raids, in 1994 and 1995, which turned up stolen code at Igusa's home and in Avant!'s headquarters. Although the evidence was damning, Hsu responded by declaring war on his former employer. "He'd say: `I'm going to fight this to the death. They don't know who they're dealing with,"' recalls one former executive.
Fight he did. On the legal front, Hsu assembled a defense dream team that included many of the Bay Area's top criminal lawyers. The attorneys ran a scorched-earth campaign. Using a variety of tactics, the attorneys managed to get three judges in a row to leave the case. They also made three unsuccessful attempts to disqualify prosecutor Finkelstein. "The defense left no legal stone unturned," says Finkelstein.
Hsu also worked the public-relations angle. After Finkelstein brought criminal charges in April, 1997, Hsu launched an advertising campaign to turn public opinion. Avant! hired media consultant Mark Fabiani, who had helped the Clinton Administration through the Whitewater scandal. That October, the company ran a full-page newspaper ad headed "The Ugly Truth," with a grotesquely morphed photo of Costello, claiming Cadence was using the courts to hurt a nimble competitor.
Then, in 1998, Hsu set up the Avant! Foundation, which has bombarded Silicon Valley residents with syrupy radio ads offering to give away everything from college scholarships to free PCs for the elderly. According to state records, the Avant! Foundation spent almost $1.4 million promoting itself in 1999 and 2000--nearly twice what it has given away. Matt Lipschultz, the foundation's director of operations, says the promotions were necessary to find candidates for funding and that it now spends "more on programming."
INEXPERIENCE. By then, Avant! had successfully bought itself a lot of time. Based on Hsu's assurances that the charges against him were bogus, investors ponied up $31 million in a June, 1995, initial public offering. Profits soared, and the share price zoomed from $13 to $45 by late July. Hsu cashed in on the company's success by embarking on a 13-company, $230 million acquisition spree, enabling Avant! to take on rivals Cadence and Synopsys Inc. (SNPS )
Even as a public company, though, Avant! was run almost like a sole proprietorship. According to several present and former employees, many family members have always been on the payroll. Hsu's son, John H. Hsu, is head of Avant!'s Asia operation, though he only received his master's degree in marketing from Loyola Marymount University in 1998. According to company documents, John was 27 as of July 27, and earned $209,996 in salary and a $778,629 bonus in 2000. "He's a nice kid, but he's extremely inexperienced," says one former executive. "He's a good softball player," says another. John Hsu did not respond to repeated requests for comment.
The second-highest-paid executive at the company is Noriko Ando, who earned $1.46 million in salary and bonuses in 2000. Previously a Japan Airlines flight attendant, Hsu hired her when he was at Cadence to help him arrange travel in Asia and coordinate meetings with executives from big Japanese customers, say several Cadence sources. Fiercely loyal to Hsu, she quickly rose through the ranks to become head of operations. "She's good at doing what Gerry tells her to do," says a former Avant! executive, who adds that Ando's salary and power have become a source of bitter controversy within the company. "She doesn't know anything about technology," says another source. Ando declined to comment on her salary or qualifications. Since Lo became president, Ando and John Hsu have been moved to new positions, but there has been no change in their compensation, says a company spokesman.
So far, the board of directors has let Hsu get away with such actions. Of the six members other than Hsu, five have connections to Avant! insiders. Former park ranger Taylor is a friend of Hsu's sister. Also on the board are a venture capitalist in whose fund Avant! has invested $10 million, a former Avant! customer who now runs one of its distributors, and a former Avant! manager. The board has always been generous with Hsu. Thanks to a $2.8 million bonus in 2000, Hsu made twice as much as the CEOs of rivals Synopsys and Mentor Graphics Corp. (MENT ), although both of those companies are bigger than Avant!, and their stocks have performed much better. The company's general counsel, Clayton Parker, says, "Avant! is far and away the most profitable company in the [electronic design] industry. Perhaps it should be no surprise that the CEO is well compensated for that."
Hsu may get along well with the board, but he has had a harder time with outside auditors. In 2000, Avant! dismissed KPMG as its outside auditor. Not long afterward, the auditor filed a legally required document with the Securities & Exchange Commission in which it expressed concerns about fiscal years 1999 and 2000, including "incomplete and missing contract documentation," "inadequate internal communications in connection with recording revenue," and "lack of timely and accurate account reconciliations in a number of areas, including cash, unbilled accounts receivable, prepaid commissions, and investments in affiliates." KPMG won't comment further. While not necessarily an indication of fraud, says David F. Larcker, an accounting professor at the Wharton School, such a long list of grievances is unusual and indicates that KPMG may have believed its auditors were not getting sufficient information from the company. Avant! Finance Chief Viraj J. Patel denies any impropriety. "We're not cooking the books."
Critics say Hsu's history with the board--and the KPMG incident--are troubling, given Avant!'s history of making deals with other companies that Hsu has invested in. In 1997, for example, he, Ando, and a few others created a new Japan-based company called Maingate Electronics to distribute Avant! software. Hsu personally owns 50% of Maingate, with the rest held by Ando and an investment fund in which other Avant! insiders are investors.
The Maingate deal is legal, to be sure. But it does create an opportunity for abuse. For example, Avant! has refused to disclose what price Hsu and other insiders paid for shares of Maingate recently bought back from Avant!. That raises a question of whether Hsu, with the support of the board, granted himself a low purchase price. And given Hsu's big stake in Maingate, it could be in his interest to pay Maingate overly cushy commissions--a potential means of shifting profits from U.S. shareholders to Maingate's owners. "The CEO should never be investing alongside the company," says Corporate Library's Minow. "That's just terrible. The temptation is too great to have the company prop up your investment."
Apparently, Maingate isn't an anomaly. When Avant! decided in 2000 to spin off its Taiwan operation into a new entity called Avant! Hi Tech Inc., Hsu ended up with an 5% share and his son John got 3%--making John the second-largest owner. Avant! would not say what price per share the Hsus paid for their stakes. And in 2000, Hsu invested $1 million of his own money in SMIC, a China-based startup that will build semiconductors on a contract basis. Later that year, Avant! committed $100 million. Since that corporate investment came in a later round of financing, the company could have paid a higher price per share. The company declined to provide detailed information on Maingate, Avant! Hi Tech, or SMIC.
All the unusual activity at Avant! has not gone unnoticed by shareholders. On Oct. 5, 1999, a former Avant! executive and shareholder, Roy Jewell, wrote to Hsu and the board members demanding a range of reforms. The letter asked that Hsu reconstitute the board so that half the members be independent, put all employees involved in the criminal case on leaves of absence, establish formal executive compensation and succession plans, and implement a variety of moves to give investors better information about Avant!'s overseas holdings and financial performance to Wall St. He briefly considered a proxy fight to force Hsu to shake up Avant!'s board, but concluded his odds of success were low and the cost would be high. Many "shareholders were getting pretty frustrated with their inability to influence Gerry or the board," says Raj Seth, a software analyst at SG Cowen Securities Corp.
Will that frustration boil over again? Maybe. Avant! still faces a civil suit filed by Cadence, which will probably seek damages of more than $1 billion but is likely to take at least another year before it's resolved. Some customers, worried about Avant!'s financial picture and angered by Hsu's prior insistence on his innocence, say they may look to newer design software companies with hotter technology. The biggest concern: that many of the top-notch engineers who believed Hsu's claims may now leave Avant! to escape the legal cloud.
But few people are willing to count Hsu out entirely. He's nothing if not a survivor. "Gerry's favorite book has always been Sun Tzu's The Art of War," says his old nemesis, former Cadence CEO Costello. "Well, the general is a little bit down and has lost a few battles. But he's still alive." No doubt. But if history is any guide, Hsu will simply regroup and prepare for the next fight.
By Peter Burrows in San Mateo, Calif.
Before it's here, it's on the Bloomberg Terminal.
LEARN MORE