Sotheby's And Christie's Open Their Exclusive Doors A Little Wider
Elite auctioneers Sotheby's and Christie's look for new customers
by
Sharon Lancaster, a middle-class mother of one, never thought she would be bidding away in the tony London confines of Christie's. Yet when she saw the auction catalog for some Modern Design furniture and decorations, the bug bit her. Most of the items were expected to sell for under $5,000. That was still a stretch for the 35-year-old Lancaster, but she decided to splurge. As it turned out, she was outbid for a 1958 Arne Jacobsen Egg Chair. Still, Lancaster enjoyed the thrill. "At first I felt frightened," she admits. "But it was dead easy. I'll definitely come again."
As the auction season opens, Lancaster is one of the new class of customers being pursued by Christie's International PLC and its American archrival Sotheby's Holdings Inc. Both have sold jewels and paintings to the rich for centuries. But that's a cyclical business, as the collapse of the art market in 1990 showed. Finally recovering from that fiasco, both companies are using their rising earnings to fuel an expansion beyond their traditional business of fine art auctioneering. Not only are they courting first-time buyers such as Lancaster with lower-priced collectibles, but they're also entering new overseas markets and exploring such ideas as auctions on the Internet. The challenge: to diversify without scuffing white-shoe reputations.
To hear Sotheby's Chief Executive Diana D. Brooks tell it, there is no other choice: "Change is anathema to the art world, but we must change." That's a strong warning, considering the upbeat news lately. On Sept. 11, Christie's announced a 57% jump in half-year pre-tax profits, to $25 million, on revenues of $164 million. In late July, Sotheby's reported a 22% increase in pretax profits, to $34 million, on sales of $165 million. Christie's has already had such coups this year as the $10.5 million sale of a painting by Vincent Van Gogh, while Sotheby's transfixed the world with its $35 million Jacqueline Kennedy Onassis auction. Other nifty items, such as some works by Edgar Degas, go on the block this fall at Sotheby's. Christie's is selling Nazi-looted artworks to benefit Holocaust victims.
It's the strongest performance since 1990, when spending by Japanese collectors drove prices to unsustainable heights. After the crash, Christie's and Sotheby's resorted to serious cost-cutting and a vigorous price war over the commissions charged to the sellers of objects. A new structure of fixed commissions has helped restore good profits. Christie's Chairman Charles Allsopp still vows that "our aim is to overtake Sotheby's," though both companies will continue to dominate the business and Sotheby's is more profitable.
But this duopoly cannot be complacent. Christie's just expanded its South Kensington location, where auctions of lower-priced collectibles from Guinness beer coasters to Pop Art posters will build a future customer base. Sotheby's, meanwhile, harvested a customer list of 125,000 names and addresses with shipments of its Jackie Onassis catalog. Sotheby's has a print ad campaign featuring lower-priced objects, while Christie's has announced similar plans. Sotheby's is staging a charity auction where bidders use their Northwest Airlines Inc. frequent-flyer miles in lieu of cash.
FRENCH OPENING. Both houses also are going after the new wealth in Southeast Asia and Latin America. Sotheby's recently hired the retired managing director of Hang Seng Bank Ltd., Alice Lam, as co-chairperson of Asia operations. Christie's, located in Beijing, Jakarta, and Kuala Lumpur as of this year, reported a 19% rise in auction sales from the region. France, pressured by the European Union, has agreed to open its lucrative market to non-French auctioneers in 1998. And Christie's has finally followed Sotheby's move into the real estate business, purchasing a U.S. company called Great Estates Inc. Like Sotheby's, Christie's hopes to sell both the house and the furnishings.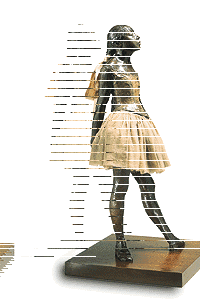 This activity has been good for the companies' stocks, which have been so-so performers for years. Christie's shares are trading at a recent high of $3.76 in London. Sotheby's, which is controlled by Detroit magnate A. Alfred Taubman, has lately seen its New York-traded shares rise 3 points, to about 16. The Bass family boosted its Sotheby's stake in January, while Bahamas-based British art collector and currency player Joseph Lewis now owns 28% mf Christie's stock. Now if only Sharon Lancaster and thousands like her become dedicated bidders, Sotheby's and Christie's stock will become prime collectibles, too.
Before it's here, it's on the Bloomberg Terminal.
LEARN MORE