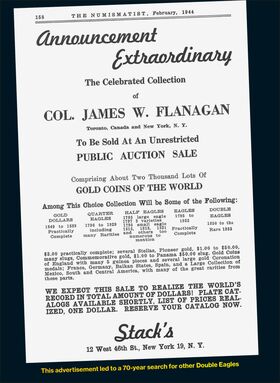 Features
The new boss of GM has no auto industry experience and a knack for telling employees what they don't want to hear. Does that make him the right leader to save the carmaker?
How did a Philadelphia family get hold of $40 million in gold coins, and why has the Secret Service been chasing them for 70 years?
Corrections & Clarifications
Opening Remarks
Qaddafi's ouster presents openings for Big Oil, but Libya needs stability first
A Jobs Program for Entrepreneurs ● Breaking Down the Bratton Barrier
News - Global Economics
The region's banks may have so much bad debt they won't even lend to each other
Investors are on edge despite packed casinos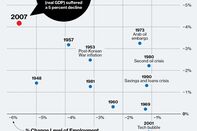 Companies gingerly start to charge more as their own costs rise
Tom talks with Ethan Harris, chief economist of Bank of America Merrill Lynch, about recessions and depressions
In one coal town, 23 bachelors for each single woman
News - Companies & Industries
Midsize makers of industrial components are selling in Asia and face less competition
The big supplier to U.S. retailers reduces its stateside reliance
Midpriced chains are getting facelifts to lure younger diners
Parent Inditex will launch a U.S. retail website
News - Politics & Policy
The downturn has driven the share of men who have jobs lower than any time since World War II
A U.S. law could force mining and oil companies to report graft
A new law aims to trace the origins of food to contain outbreaks
As more commerce moves online, states struggle to tax the Internet
In troubled Vallejo, Calif., marijuana sellers are thriving
News - Technology
With his health uncertain, Steve Jobs steps down as Apple's CEO. Tim Cook takes over
Once an icon of stability, HP is in chaos under CEO Léo Apotheker
CEO Benioff is pushing new tools that harness the social Web
A Bratislava company is organizing a national pay wall
Intuit's ex-CEO, Bill Harris, offers personalized financial advice online
Henri Seydoux, whose company Parrot specializes in wireless gadgets, has built a toy quadricopter popular with kids and researchers
News - Markets & Finance
Washington's hope that boosting the industry would stimulate broader growth hasn't panned out
A bullion fund overtakes a popular stock market investment—briefly
Foreigners snap up luxury homes in Miami Beach, New York, and L.A.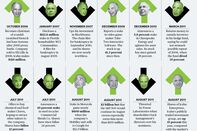 For hedge funds and buyout firms, there's a dearth of opportunities
Noteworthy expenditures of the week
Etc.
Fringe no longer, mermaids are poised to challenge vampires as pop—and commercial—icons
How you behave during the corporate softball season says a lot about you
Two Connecticut brothers find a way to make a living selling the lifestyle—and clothes—they grew up with
The perils of time off (or failing to take it) when the economy is tanking
The home chef impresario and endlessly expanding brand icon recalls how leaving New York ignited her career