Vitamin Pills
P&G Tries a Growth Supplement
Consumer health looks positively racy for growth-starved giants.
By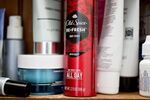 MERCK KGAA
-1.00
As of 3:15 PM EDT
PROCTER & GAMBLE CO/THE
+0.10
As of 3:17 PM EDT
Everything's relative. To many big pharmaceuticals groups, their consumer healthcare businesses are dull assets that would best be sold and the proceeds used to fund more research into new drugs. To the world's big consumer groups, all grappling with anaemic growth, they look positively racy.
Hence Procter & Gamble Co. has done Merck KGaA a favor by making a punchy 3.4 billion-euro ($4.2 billion) bid for the German pharma group's consumer unit, the maker of Seven Seas vitamins.
The number of sellers of these businesses seems to exceed the number of buyers. Merck had been trying to flog its consumer business in the shadow of Pfizer Inc.'s higher-profile attempt to sell its much larger equivalent, which produces Advil painkillers. Both Reckitt Benckiser Plc and GlaxoSmithKline Plc have passed on the chance to pay as much as $20 billion for the unit.
Against that backdrop, Merck has done a decent deal. At about 20 times trailing Ebitda, the price beats the multiple Reckitt paid to acquire Mead Johnson's infant nutrition business -- an acquisition that the British company's own shareholders are still coming to terms with.
For P&G, under pressure from activist board member Nelson Peltz, the synergies will be small. Its consumer healthcare business is still a relative minnow: health and wellbeing accounted for just 12 percent of sales in 2017.
The deal will fill in gaps in P&G's product range and coincides with the company's decision to exit a consumer joint venture with Israel's Teva Pharmaceuticals Industries -- allowing it to build its operation in this area without the complications of a partner.
But the acquired business's operating profit was only 140 million euros last year, implying P&G's return on invested capital will be a measly 3 percent to start.
The relative sizes mitigate the pain. P&G's market value is $197 billion. Overpaying to win an auction of this size won't sink the ship. Even so, the company needs to articulate more clearly how this strategic bolt-on will ultimately pay off financially.
Pfizer shouldn't take too much encouragement from this. It's trying to sell a far bigger asset. The buyers are sparse and they are going to be much more preoccupied with price. GSK skipped the deal, citing concerns about the potential returns, and instead spent $13 billion buying out Novartis AG's stake in their consumer joint venture.
A small, fully priced acquisition by P&G shows consumer groups are willing to pay for growth -- just not that they will bet the farm on it.
To contact the editor responsible for this story:
Edward Evans at eevans3@bloomberg.net
Before it's here, it's on the Bloomberg Terminal.
LEARN MORE