Good Medicine
Alexion's Deal Discipline Sure Beats a Previous Disaster
Its latest purchase signals that management has learned from the company's past mistakes and is attempting to build a more balanced future.
By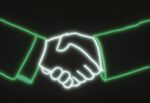 Alexion Pharmaceutical Inc.'s $790 million purchase of rare-drug developer Wilson Therapeutics AB Wednesday comes two days after Novartis AG announced a much larger acquisition in the same space. Both transactions are being hailed as evidence of a nascent wave of rare-disease M&A. That may or may not turn out to be the case, but for Alexion, the deal is a positive development.
It's worth remembering that in the world of rare-disease treatments, Alexion is a cautionary tale. Previous management inked one of the worst deals in biotech history in pursuit of an orphan-drug blockbuster. And the firm's over-reliance on Soliris -- arguably the most successful rare-disease drug ever -- has produced huge swings in its share price. Against this backdrop, Alexion's comparatively circumspect Wilson deal is an encouraging sign that management has learned from the company's past mistakes, and is at least attempting to build a more balanced future. 
Alexion paid $8.4 billion for Synageva BioPharma Corp. and its lead product Kanuma in May 2015, just as the biotech market was peaking. It could scarcely have gone worse. 
Kanuma treats a rare enzyme deficiency and has been a flop on the market since its 2015 approval, hampered by a tiny patient population and bruising annual price tag of $500,000 and up. Alexion once projected the drug could generate $1 billion in annual sales. In fact, the drug isn't estimated to reach $1 billion in total sales until 2023, and analysts forecast annual revenue for the drug will top out at just $355 million in 2025. Meanwhile,  Soliris's ability to rack up approvals in multiple diseases and generate billions of sales has proved to be an outlier, not something easily replicated.
Soliris's outsize success has lead to overdependence -- the drug generated nearly 90 percent of Alexion's revenue in 2017 -- and has produced lots of would-be competitors. Alexion has a follow-up drug that has produced promising early results and that could protect the franchise. But diversification is clearly needed. Investors give companies that depend too heavily on a single medicine a short leash.
All this makes Alexion's relatively disciplined and low-risk deal for Wilson good medicine. The firm's pipeline is thin and the acquisition -- Alexion's first since Synageva -- adds a diversifying drug for Wilson Disease, a disorder leading to excessive copper buildup in the body, that could hit the market in relatively short order.
Alexion had $1.47 billion in cash on hand at the end of 2017. This deal eats the majority of that pile and required a substantial 70 percent premium. But the premium isn't out of line with other recent transactions, and compares favorably with the more than 100 percent premium the firm paid for Synageva, when biotech valuations were heavily inflated. 
The deal doesn't rule out the possibility of similar transactions in the relative near-term, or force the firm to raise more debt. Moreover, it's encouraging that while new management seems confident enough in its Soliris follow-up, it's still willing to dip a toe back into M&A. It's less inclined to put all of its eggs in one basket or sacrifice financial flexibility, both good things. 
Alexion must do more to convince investors it has a post-Soliris future and to fully exorcise the ghost of Synageva. But this is a promising start. 
To contact the editor responsible for this story:
Beth Williams at bewilliams@bloomberg.net
Before it's here, it's on the Bloomberg Terminal.
LEARN MORE