One Fine City
Singapore's New Chewing Gum
Banning heat-not-burn tobacco devices is illogical on many levels.
By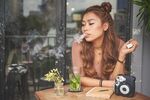 PHILIP MORRIS INTERNATIONAL
-1.72
At Closing, March 19th
Back in 1992, Singapore feared that its gleaming new subway would be wrecked by people using something sticky to disable automatic train doors — so it banned chewing gum.
Twenty-six years later, the prohibition on the import, manufacture and sale of gum is still in place, 1  even though the utility of that harsh curb has never really been proved: Hong Kong's MTR Corp. hasn't seen the need to restrict mastication to run a rail network many times more reliable than Singapore's.
Revisiting this history is necessary. The otherwise pragmatic city-state seems to have gotten its hackles up over something that may once again put it on the wrong side of the zeitgeist.
Starting this month, Philip Morris International Inc.'s iQoS, British American Tobacco Plc's glo, Japan Tobacco Inc.'s Ploom Tech capsule packs and other heat-not-burn tobacco devices were banished from the island. Even to be found in possession of "emerging and imitation" nicotine products, including e-cigarettes, now attracts a S$2,000 ($1,500) fine. 2  
To be hit by such a regulatory backlash in a major Asian city is bad news for companies investing heavily into alternative nicotine products -- Philip Morris alone has bet $3 billion. But never mind Big Tobacco. The Singapore ban is illogical for at least three other reasons.
One, heat-not-burn is here to stay. As much as 14 percent of Japan's tobacco market is now with iQoS. For a product that's barely three years old, it's an impressive switching rate, involving millions of smokers.
Two, Singapore's own smoking prevalence rate has settled in the 12 percent to 14 percent range. Education and cessation campaigns won't push it much lower, though raising the minimum smoking age to 21 by 2021, from 18 now, should make some difference. As Bloomberg View columnist Joe Nocera has noted, the only European country to have brought smoking down to 5 percent is Sweden, which did it with the help of an alternative nicotine product: snus.
Finally, while it's true that even Hong Kong doesn't yet allow heat sticks to be sold legally, it hasn't outlawed possession or use. It's perfectly legal for Hong Kongers to import them after paying duties at the same rate as cigarettes.  Japan imposes concessional excise duties, though Tokyo's decision to raise taxes over five years starting October will bring the levy on heat sticks to between 70 percent and 90 percent of conventional cigarettes.
Even if Singapore is wary of embracing and taxing them, it could have taken the same ambivalent position as Hong Kong -- and waited for the U.S. Food and Drug Administration to decide Philip Morris's license applications, of which there are two.
Unavailability of long-term usage data means heat sticks may not get a modified-risk tobacco product certification. Indeed, an FDA advisory panel said last month that Philip Morris had failed to show iQoS reduces the risk of ailments for smokers who make a full switch, though the committee did agree the devices have been demonstrated to cut down users' exposure to harmful chemicals. All this means that the premarket tobacco product application -- under which iQoS can't make claims of reducing health risks -- has a higher degree of success.
Snus is in the same boat: Its modified-risk application has been denied for now. Overall, though, the FDA's basic approach seems to be sensible; it said very clearly last year that a cornerstone of its comprehensive regulatory plan to prevent premature deaths of 5.6 million people alive today is to ensure that adults who "still need or want nicotine could get it from alternative and less harmful sources." Singapore, however, seems to believe that since there's no evidence that e-cigarettes help people quit, they should be disallowed.
Some members of Singapore's parliament have questioned the wisdom of such a strategy. Society's broader goal of curbing healthcare costs (and productivity losses) from smoking-related complications won't be realized by denying access to heat-not-burn. Yes, there could be a gateway effect: A few teenagers may find the devices cool and start using them. But a no-tar experience for everyone, including the newly addicted, ought to be less harmful than giving current smokers only one choice: quit.
American teenager Michael Fay's 1994 caning gave the Singapore government a reputation for authoritarianism. The chewing-gum ban meshed nicely with the "nanny-state" narrative. It's an image Singapore didn't resent much, and probably even relished.
But times have changed. Over the next decade, the city's healthcare spending is expected to overtake outlays on education, Finance Minister Heng Swee Keat said in his annual budget speech on Monday. Japan and South Korea are also aging. They're early Asian adopters of heat-not-burn because of a shared imperative to reduce tobacco-related medical expenditure.
One more reason why Singapore's blanket ban may be an unhelpful gumming up of the works.
With some concessions for therapeutic use that Singapore agreed to as part of a free-trade accord with the U.S. Strong flavored medical gum can be purchased from behind the counter in some chemists.
To contact the editor responsible for this story:
Katrina Nicholas at knicholas2@bloomberg.net
Before it's here, it's on the Bloomberg Terminal.
LEARN MORE