iFinance
Goldman's Apple Foray Ups the Ante on Main Street
Its consumer-finance efforts shouldn't be taken lightly by incumbents such as Synchrony and Citizens Financial.
By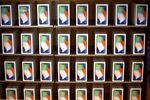 GOLDMAN SACHS GROUP INC
-1.73
At Closing, June 15th
APPLE INC
-1.96
At Closing, June 15th
The average American consumer may soon be seeing a whole lot more of Goldman Sachs.
The Wall Street bank is in talks to buy personal-finance startup Clarity Money, Bloomberg News reported on Wednesday, a move which follows its recent acquisition of another startup, credit-card company Final. This all fits in with its broader plan to add $5 billion in revenue by 2020 in part by bolstering its consumer bank, known as Marcus. So, too, does news that Goldman Sachs Group Inc. is in talks to offer loans to Apple Inc.'s shoppers, according to the Wall Street Journal.
That latter development in particular should put longtime providers of consumer finance such as Synchrony Financial Inc. and Alliance Data Systems Corp. on guard. This type of "point-of-sale" lending has the potential to be lucrative for Goldman, even if it succumbs to the promotional zero-interest program that's already in place for Apple iPhone upgrades. 1 For other Apple products, Marcus could extend its current practice of making loans at an average interest rate of 12 percent, which is intentionally lower than traditional credit cards and has helped it lend $2 billion since 2016.
It's positive that Goldman's first potential foray into this space involves a portfolio that's subject to relatively strict underwriting standards, and I'd expect the bank to remain focused on credit quality going forward. 2  Assuming it stays disciplined and credit losses remain minimal, there's no reason the business can't deliver a targeted return on equity in the mid-to-high teens, which should help lift Goldman's overall profitability. 3  
Should Goldman cement an agreement to provide financing to Apple's customers, it'll displace Citizens Financial Group Inc., a move that could dent the bank's 2018 earnings by an estimated 2 percent, according to Evercore ISI's John Pancari.
Per the Journal's piece, Goldman also has its eye on a variety of other buckets of consumer spending. It wants to eventually finance purchases ranging from vacations to home furnishings and orthodontics, initially through loans but potentially via store-branded or private-label credit cards of the sort currently offered by Synchrony for retailers including Gap Inc. and Walmart Inc.'s Sam's Club. 4  The Lloyd Blankfein-led firm is targeting a consumer lending balance of $13 billion by 2020 -- put in context, that's almost 16 percent, or one-sixth, of Synchrony's $81.9 billion loan balance at the end of 2017. 
The entry of Goldman into this market and its ambitions shouldn't be taken lightly by incumbents, which include not just Synchrony and Alliance Data, but also Citigroup Inc., Capital One Financial Corp. and closely-held GreenSky LLC. While it may seem premature, these firms should consider pre-empting unwelcome assaults on their business by offering borrowers more competitive rates and renewing exclusivity agreements with retailers. There's no doubt that such actions will have an impact on margins and earnings. But compared to the impact of losing that partner or the collective impact of losing a suite of partners forever? It's a no-brainer.
To contact the editor responsible for this story:
Beth Williams at bewilliams@bloomberg.net
Before it's here, it's on the Bloomberg Terminal.
LEARN MORE