A Hedge Fund Gets $2.4 Billion for Hanging In There
Christer Gardell's patience pays off at Volvo. Now he has more firepower for other activist campaigns.
By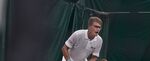 VOLVO AB-B SHS
+0.20
As of 5:05 AM EST
Cage-rattling activist investors are not known for their patience. But Cevian Capital AB has waited more than a decade for its bet on trucks-to-construction group Volvo AB to pay off. That restraint has been worth it, with Chinese automaker Zhejiang Geely Holding Group Co. paying a premium for Cevian's stake.
The Swedish investment firm now has firepower to target other, flabbier companies.
Volvo hasn't exactly been a smooth ride for the activist, which just a few years back looked like it had missed its best chance to cash in. Since July 2006, when Cevian started building its stake in the group -- which is separate from Geely-owned Volvo Car -- the shares have risen 75 percent, according to Bloomberg data. But that is due chiefly to gains in 2016 and 2017. Between mid-2006 and end-2015, Volvo fell 10 percent.
Cevian deserves credit for doubling down on its bet and increasing its stake during those "lost years." Volvo got leaner and more profitable through cost cuts and the sale of assets such as its aerospace unit. Cevian, which got board representation in 2015, endorsed new CEO Martin Lundstedt, a veteran of truck rival Scania, to pick up the pace of profit recovery. Throw in a resurgent European economy and Chinese infrastructure spending, and you can see why buyers would be kicking Volvo's tires today.
So Geely's investment is a useful endorsement for Cevian's Christer Gardell, who has been labelled a capitalist "butcher" in the past and whose entry into Volvo rattled Sweden's political establishment.
The exit is the opposite of a rushed fire sale, and Geely -- judging by its history at Volvo Car -- is a strategic stakeholder rather than one looking for a quick buck. Geely has poured money into new manufacturing, electric vehicles, and other auto brands in recent years. Synergies and deeper access to China, rather than big asset sales, are probably on the horizon at Volvo.
The sale leaves Cevian with about 2 billion euros ($2.4 billion) of profit, sources say -- taking into account the bid premium, historical dividends and the cost of acquiring shares. That means more dry powder for stake-hunting.
Europe's economic recovery and its weaker share-price performance versus the U.S. mean there are plenty of conglomerates that are attractive to activists. American funds are already stalking big European companies, and Gardell told the Financial Times in September that complex multinationals would spend the next five to seven years shrinking and spinning off assets.
Judging by Cevian's recent moves at Thyssenkrupp AG and Bilfinger SE, Europe's CEOs have another lively agitator to worry about in their own back yard. He may be less openly aggressive than some of his New York hedge fund peers, but he has more resources now to make life uncomfortable for boardroom slackers. He might not wait 11 years next time.
To contact the editor responsible for this story:
James Boxell at jboxell@bloomberg.net
Before it's here, it's on the Bloomberg Terminal.
LEARN MORE