Active Aggression
Fund Fees Whacked Again in Active-Passive Fight
Fidelity International is cutting fees, but should be doing more to punish underperformance.
By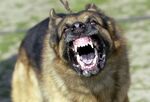 In the battle between active and passive strategies, both sides have a case. Cheerleaders for the passive crowd point to the lower cost of index tracking; proponents of the active approach argue that a good fund manager can deliver superior performance.
Those alleged benchmark-beating returns, however, have proved elusive -- to say the least -- in recent years. So, in an effort to staunch the flow of money seeking the cut-price embrace of the passive model, Fidelity International says it will tie the fees it charges on active equity funds to how well they do compared with their benchmarks.
Where we deliver outperformance net of fees we will share in the upside, and in the case that clients experience only benchmark level performance or below, they will see lower fee levels under this new model.
Fidelity International, which manages about 233 billion pounds ($308 billion), has produced a handy chart. It shows that the baseline management fee will be below what's currently charged, with a shifting scale Fidelity calls a "fulcrum fee" that rises or declines based on out- or underperformance.

AllianceBernstein Holding LP said in August it was considering launching active funds with performance fees in Europe, after introducing similar products in the U.S. Allianz SE's Global Investors unit is also planning to offer funds with performance-linked fees.
It's easy to see why active managers are getting more, shall we say, creative on fees. A report published in March by Morgan Stanley and Oliver Wyman suggested the asset management industry could suffer a 30 percent drop in revenue by 2019 if money continues to favor low-cost products, driving down fees across the board. Exchange-traded funds in Europe have already posted their best year ever for inflows.
The Fidelity chart suggests that its new fee structure will be symmetrical, with the rise in fees charged for beating the benchmark mirrored by how much the levy declines for underperformance. That would be a mistake.
To stem the flow out of the active space, underperformance should be punished more than outperformance is rewarded. The floor for fees should be set lower than for a passive fund; investors shouldn't be charged for portfolio failure.
The way for active managers to win back the hearts and minds and wallets of investors is to deliver the outperformance they claim to be able to achieve. Performance-based fees align the interests of portfolio managers, and allow Darwinism to kick in; funds that don't earn enough to keep the lights on will (and should) be forced to shut up shop.
To contact the editor responsible for this story:
Edward Evans at eevans3@bloomberg.net
Before it's here, it's on the Bloomberg Terminal.
LEARN MORE