Shale Mary
Oil Has a Crisis of Faith
Markets start to worry E&P firms can't just frack their way out of a slump.
By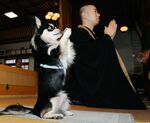 PIONEER NATURAL RESOURCES CO
-2.96
As of 1:44 PM EDT
It's capitulation day in the oil market, but served two ways.
The appetizer is news that Andy Hall -- the legendary oil trader who goes by the modest sobriquet of "God" -- is reportedly shutting down his flagship hedge fund at Astenback Capital Management LLC. Given that Hall was a noted bull who has been in the game for decades, and the oil market felt pretty abandoned by God already, this is not ideal for anyone banking on a rally.
But I think the other serving of capitulation was, in some ways, more substantial -- and actually more hopeful for the bulls:
If tumbling oil and gas prices aren't the obvious reason for the sell-off in E&P stocks, then what is?
The likeliest culprit is fear that, even if oil prices aren't falling further, they are low enough to affect E&P firms' growth plans -- as evidenced in guidance given on a number of quarterly earnings calls this week and last.
Still, even with a few percentage points taken off some growth plans, they remain pretty punchy. I think the real problem here may be more existential than some tapping of the brakes.
One of the biggest losers this week has been Pioneer Natural Resources Co., down 16.5 percent since reporting results on Tuesday evening. Part of the reason it was clobbered so badly is that while it merely trimmed its overall growth rate, it sharply cut its guidance for how many more barrels of higher-value oil it will produce this year. Pioneer blamed this on problems it had with what it called "train-wreck" wells suffering from changes in pressure and the amount of water coming up, forcing the company both to delay its drilling schedule and spend more to strengthen wells.
As I wrote here, the lofty valuations of Permian-weighted E&P stocks such as Pioneer mean any slip-up is likely to be severely punished, at least in the immediate aftermath.
But given the broader sell-off -- even hitting companies that raised their guidance, such as EOG Resources Inc. -- it's possible investors are reading more into Pioneer's problems.
The resilience of the shale sector has been due, in part, to its ability to experiment with more aggressive ways of drilling and completing wells, such as reducing the space between them, drilling to greater lengths and pumping in more fluid and sand. Working at such intensity has raised the question of whether it may be damaging the productivity of wells in general, as my colleagues at Bloomberg News reported here on Thursday.
And so, if Pioneer's problems represent the proverbial canary, then that casts a shadow over the single most important factor keeping money flowing toward E&P stocks: that they can frack their way out of this oil slump.
For oil bulls -- not least OPEC -- this shadow is more like a glimmer of hope. Shale's resilience has always rested in large part on the willingness of the capital markets to fund persisting cash-flow deficits at E&P companies. It is the market's confidence in the shale sector's ability to upend the global oil market that enables the sector to keep doing that.
It is only a glimmer; Pioneer's problems aren't going to destroy shale's promise on their own. But Thursday's whiff of capitulation suggests investors' faith has been shaken -- and the industry will have to use all its ingenuity to restore it quickly.
To contact the editor responsible for this story:
Mark Gongloff at mgongloff1@bloomberg.net
Before it's here, it's on the Bloomberg Terminal.
LEARN MORE