You don't have to spend much time looking in the windows of estate agents to see Britain's housing market has an affordability problem.
Homes in England cost eight times workers' wages; 13 times in London; and 30 times in the capital's poshest neighborhood, according to the Office for National Statistics.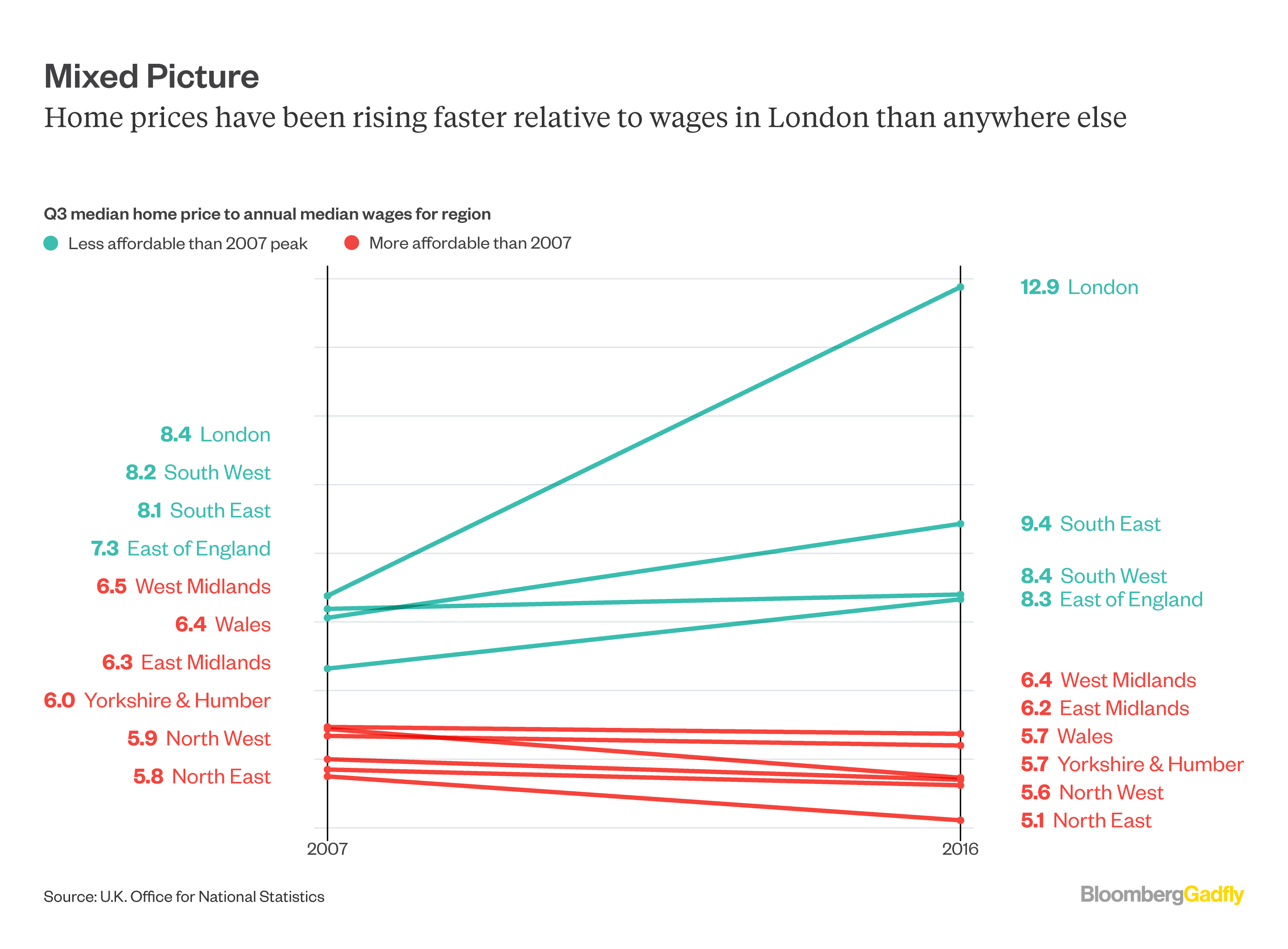 Years of low interest rates have fueled a boom, but ultimately, the problem comes down to supply and demand. For decades, the dwelling stock available hasn't kept up with population growth.
But even if the supply were to increase in line with the government's targets for the next eight years, the impact on house prices will be minimal, according to estimates published by PwC this week. Affordability will still be an obstacle in 2025.
Developers are still building, and shares of Britain's homebuilders are soaring.
Construction of new homes in London rose 42 percent in the second quarter, according to a report by Molior London. But the stock of unsold units still under construction reached the highest level since Molior started collecting data in 2009. That supports estimates by Savills that although London will see a record number of new homes in 2017, more of those homes won't have found buyers by the time they're completed than at any point in the past decade.
Savills says the homes being built don't match the pattern of demand. Almost 60 percent of homebuyers are looking for a property costing less than 450 pounds a square foot -- but future supply will meet only a fifth of that demand, according to Savills.
You can see this dynamic already playing out in the London market: homebuyers are heading to the outer boroughs for more affordable options. The most expensive districts have seen the slowest price increases in the past year.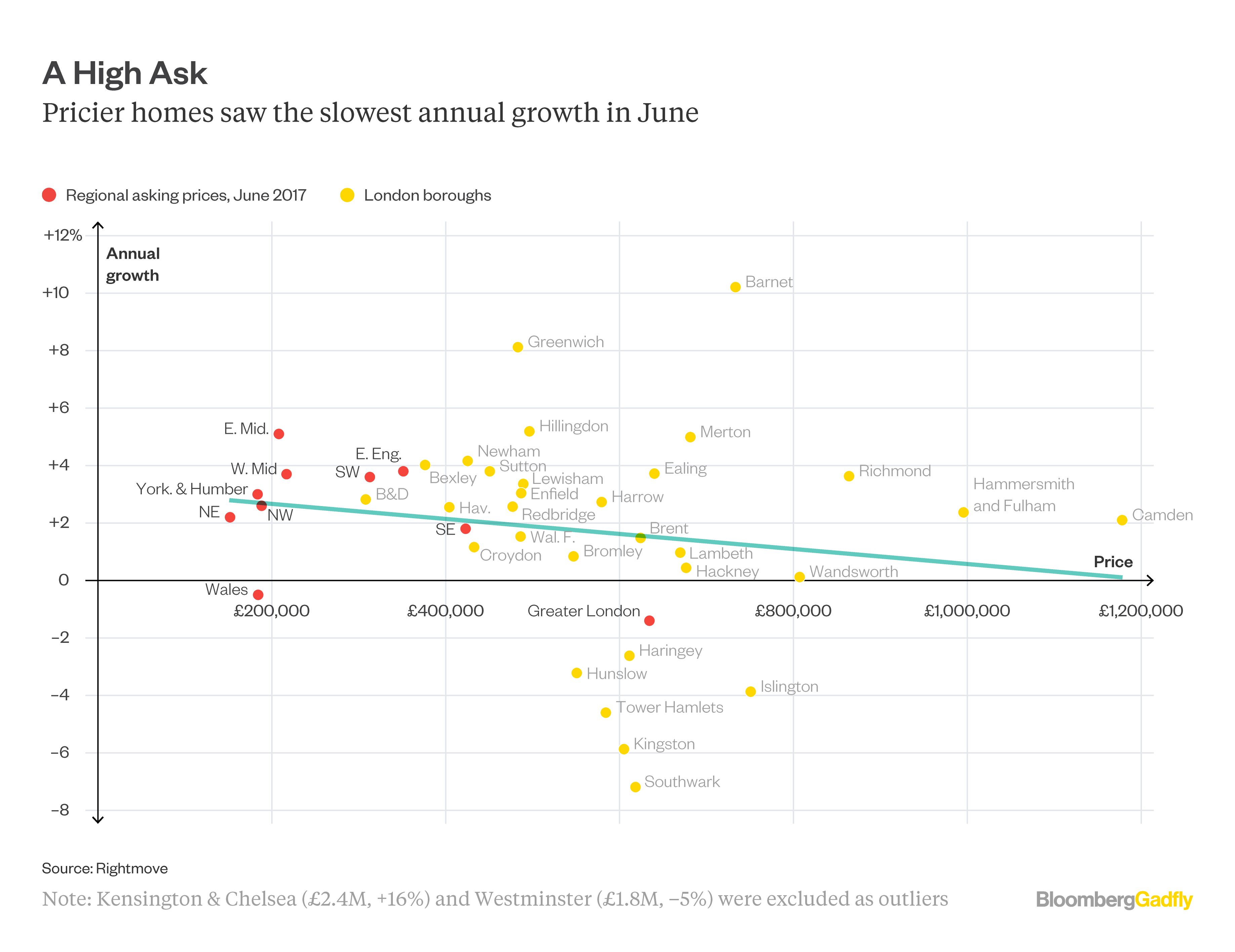 And luxury house prices are showing signs of suffering. Data released by Lonres on Thursday showed sales values per square foot of properties priced between 2 million pounds and 5 million pounds fell by 8.4 percent in the second quarter.
But rather than shift away from luxury builds, Savills expects developers to curb construction, which is already declining.
It appears that the real problem in the market isn't so much a shortage of supply, but a glut of luxury homes few can afford.
This column does not necessarily reflect the opinion of Bloomberg LP and its owners.
(In an earlier version of the story, the labels in the chart entitled "Capital Premium" were transposed.)
To contact the editor responsible for this story:
Edward Evans at eevans3@bloomberg.net