Apocalyse? Nah
Roche's Bad Biosimilar Day Is No Disaster
The threat to its biologic drugs is still hazy, and it has defenses.
By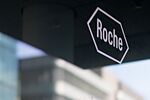 ROCHE HOLDING AG-GENUSSCHEIN
-1.40
At Closing, May 25th
AMGEN INC
+0.28
At Closing, May 25th
It's not often the FDA devotes nearly an entire day to giving bad news to one company. 
The first blow hit Roche Holding AG Thursday morning, when an FDA panel voted unanimously to approve an Amgen Inc. drug that is a "biosimilar" substitute -- like a generic, but for drugs made with living cells instead of chemicals -- for Roche's blockbuster cancer drug Avastin. Then in the afternoon the panel approved a Mylan NV biosimilar for another Roche best-seller, Hercpetin. 
Avastin and Herceptin accounted for more than $13 billion in sales last year for Roche, and they will soon face price-pressuring competition.
Of the pharma firms that make "biologics," or drugs with living cells, Roche has the most potential revenue to lose from biosimilar competition. Older biologics generated more than $24 billion in sales for the firm in 2016. That's $8 billion more than AbbVie Inc. got from its blockbuster biologic Humira.
But as a percentage of total revenue, Roche is only in the middle of the pack in terms of its dependence on these drugs:
And Wall Street analysts expect Roche's dependence on these medicines to shrink from nearly half to just a quarter of its total revenue by 2021. AbbVie and Amgen Inc., in contrast, are expected to still generate 50 percent and 40 percent of total revenue, respectively, from biologic sales by then.
This partly reflects the fact that AbbVie's Humira and some of Amgen's biologics have longer-running patents in the U.S. than Roche's. They may not lose sales to competitors quite as quickly as Roche.  
But Roche also has a particularly broad arsenal of newer medicines, including cancer drugs Perjeta and Tecentriq, hemophilia drug emicizumab, and MS drug Ocrevus, which analysts expect will add billions in sales over the next five years.
Biosimilars are still in their early days in the U.S. 1 , but their impact could be widespread. Multiple biosimilars are in development, or have been approved already, for drugs that accounted for $66 billion in sales last year.
But there isn't yet a smoothly established process to get these drugs to patients as there is for regular generics. And there are still legal and regulatory barriers to broad patient use of these copycats. It's uncertain how prescribing doctors and insurers will react to them.
Prices of biologics are unlikely to drop substantially until there are multiple competing biosimilars on the market, and it's not clear how long that will take in the U.S. That leads to a lot of uncertainty about the for biologic drugs such as Roche's Herceptin. At least one analyst tracked by Bloomberg expects that drug's sales to hold relatively steady through 2021, while another expects a $3 billion decline. 
Still, though it has multiple exposed mega-blockbusters, Roche investors can take comfort knowing the firm should hold up well even if the most aggressive biosimilar forecasts turn out to be true.
To contact the editor responsible for this story:
Mark Gongloff at mgongloff1@bloomberg.net
Before it's here, it's on the Bloomberg Terminal.
LEARN MORE