24 Years Later
For QVC and HSN, the Timing Is Right
Competitive pressures and stock moves made a deal more feasible.
By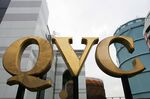 Today's special: HSN for just $2.1 billion, in one easy payment! That's almost 20 percent off last year's retail price! (Fine print: It's not in great condition.) 
As HSN Inc.'s shares fell over the past year and its CEO left for Weight Watchers International Inc., it seemed only a matter of time before John Malone's Liberty Interactive Corp. -- owner of the QVC shopping network -- would opportunistically swoop in. Liberty already owns about 38 percent of HSN, QVC's primary competitor, and on Thursday it finally locked down the rest. The parties announced an all-stock merger valuing HSN at $2.1 billion, which works out to a 27 percent premium over HSN's 20-day average closing price. That's a standard figure for deals this size.
But Malone is known for his timing, and it was crucial in this instance. The terms announced Thursday wouldn't have been satisfactory just two months ago. Since then, HSN got weaker, while QVC's stock managed to mostly rebound following better-than-expected operating results for the first quarter. That put QVC in the position to strike. 
Both companies have had their challenges. Traditional TV viewership is in decline, while at the same time struggling retailers are resorting to aggressive discounts -- meaning QVC and HSN are getting hit from both sides. Together, they hope added scale will help cut costs and boost earnings, even as sales growth remains elusive. Even modest synergies would make the deal accretive to shareholders. And with no cash component, HSN's lower ratio of debt to Ebitda should also help reduce Liberty/QVC's leverage.
More important for their longer-term outlook, the brands are aiming to improve their presence on the web, mobile phones and new TV-streaming platforms, even if their core demographic skews older than typical cord-cutters. Those efforts will be easier made together than as rivals. HSN said recently its median customer age is 58 but that it's trying to attract "millennial moms" -- many of whom probably still associate the network with their grandmas. 
The biggest risk will be that QVC management has taken on too much. It will have to turn around both QVC and HSN and identify overlap, all while absorbing the $2.4 billion takeover of Zulily Inc., which closed in late 2015. Zulily sells clothes for moms and their kids, and its shoppers are in the slightly younger demographic QVC and HSN are after. But it hasn't been safe from the retail sales slowdown, either.
Overall, the merger makes sense -- and even more so now than in 1993, when the companies first discussed joining forces (an idea that was scrapped when QVC launched a hostile bid for Paramount instead). Back then, the U.S. Federal Communications Commission had just ruled TV-shopping stations could demand that cable systems carry their programs. Both stocks were strong, and there were concerns that combining QVC and HSN would have been anti-competitive. Today, they're teaming up just to try to stay relevant. 
HSN shareholders may not have gotten much of a premium in the end; most probably bought when the stock was much higher. But given that it's an all-stock transaction, they'll at least get to benefit from any upside Malone delivers. For that, he'll need more good timing.
To contact the editor responsible for this story:
Mark Gongloff at mgongloff1@bloomberg.net
Before it's here, it's on the Bloomberg Terminal.
LEARN MORE