Off Target
Where Are These Stocks Headed? Throw a Dart
Throwing a dart is about as useful a forecasting tool as analysts' targets when it comes to some S&P 500 companies.
By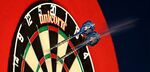 NORDSTROM INC
+0.06
At Closing, April 20st
NETFLIX INC
-4.93
At Closing, April 20st
With companies from Nordstrom Inc. to Dish Network Corp. potentially in play, the question arises: What's a fair price to hold out for?
Normally, analysts' estimates would serve as a useful guide. These price targets -- predictions for where a stock will trade, usually in a year's time -- generally give observers a practical sense of a company's value, plus or minus a few bucks. And for a majority of S&P 500 index members, they're within a reasonable range. 
But when it comes to Dish, Nordstrom, Netflix Inc. and more than two dozen other S&P 500 member stocks representing a combined $940 billion of shareholder money, the targets are more likely to create confusion. In these cases, the highest price estimates are at least twice as large as the lowest ones.
For some, the ranges are even more absurd and investors might do just as well throwing a dart. According to analysts, Netflix could be worth anywhere from $73 a share to $195 a share -- a $53 billion spread in market value. Here's a look at just the eight most drastic cases and how much the stocks would swing based on the most bullish and bearish estimates:

For many of these companies, it's not as simple as just ignoring the outlier forecasts and focusing on the middle ground. Often, it comes down to there being two camps -- and only one of them can be right.
Take Dish. In writing about the mysterious growth strategy at the $31 billion satellite-TV provider, I happened to skim the list of share-price estimates (which come from reputable firms). New Street Research sees Dish's stock surging to $175 a share, a level it's never come near, while MoffettNathanson predicts a steep plunge to $45 a share. To be clear, that's a $60 billion difference in market value. Nineteen firms have estimates somewhere in that huge range, and investors have decided for now that around $66 a share is a good spot, still 10 percent shy of the analysts' median figure. 

Here, the disparity is all about Charlie Ergen, the billionaire behind the company. He's either a genius who has strategically hoarded wireless spectrum over the years that is immensely valuable to a host of companies (which is why I've been speculating on a Dish takeover or strategic alliance occurring this year). Or he's just spun a good story. Dish's core business of supplying satellite-TV services is in decline, so you either believe in the spectrum argument or you don't. And even pinpointing the value of these airwaves comes down to whatever an acquirer -- say, Verizon Communications Inc. or even Amazon.com Inc. -- is willing to pay. 
This kind of dichotomy is more common for small companies, such as a drug developer awaiting clinical trial results for a medicine that will make or break its future. But mature businesses are rarely at the mercy of such binary events or subject to wild swings amid relatively stable markets. That's why this chart for Advanced Micro Devices Inc., an $11 billion chip-making company, is so jarring:

AMD is locked in intense rivalries with Intel Corp. for high-end personal computer processors and Nvidia Corp. for graphics processors sought by hardcore gamers. Its highest price target is Rosenblatt Securities at $20 a share, which is five times the lowest price target of $4 from an undisclosed major bank (some firms restrict their figures to clients). The bulls had been right until Goldman Sachs Group Inc. came along with a couple of research notes in the past week that helped roil tech stocks. One of the notes was specific to AMD and reiterated that investors should sell the stock, in part because demand from crypto-currency miners using its hardware won't be a sustainable profit driver.  
Still, investors can probably stomach uncertainty around a maker of important technology parts more than a retailer such as Nordstrom. The $7.7 billion department-store chain garners mixed opinions on how well it can hold up amid the industry's downward spiral. Before announcing last week that Nordstrom family members are considering taking the chain private, analysts' price forecasts were even more spread out than they now. They imply that if there is a transaction shareholders could end up missing out on the chance for a recovery. Or, a deal could help them escape before bigger losses:
Bulls will point to the fact that Nordstrom has sunk to near its 2008-2009 crisis-era valuation relative to sales and Ebitda. But as Gadfly has explained, it's cheap for good reason, so investors probably shouldn't trust predictions calling for a big takeout premium. 
Some may say investors don't put much stock in analysts' forecasts anyways, but that's nonsense because share prices tend to react when an analyst boosts or cuts their target and rating. More important, at a time when acquirers have been overpaying for acquisitions and stocks generally are thought to be expensive in the U.S., we could use more gut-checks and not get carried away by hype or fear.
--Graphics provided by Christopher Cannon
To contact the author of this story:
Tara Lachapelle in New York at tlachapelle@bloomberg.net
To contact the editor responsible for this story:
Beth Williams at bewilliams@bloomberg.net
Before it's here, it's on the Bloomberg Terminal.
LEARN MORE