Delivery Hero
Rocket Internet's Commander-in-Chef
Oliver Samwer is rooting for a U.S. food delivery rival's IPO, as well as one closer to home.
By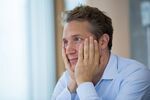 ROCKET INTERNET SE
-0.54
As of 10:20 AM EDT
JUST EAT PLC
+9.00
As of 10:21 AM EDT
Oliver Samwer, founder of European startup factory Rocket Internet SE, compares his job to a blitzkrieg that demands total dedication. Yet as two of Rocket's biggest investments reach a critical moment, he isn't in total command of their destinies.
Delivery Hero, a German online takeaway service 35 percent-owned by Rocket, said on Tuesday that it plans to sell 450 million euros ($506 million) of new shares to fund expansion. While the performance of British peer Just Eat Plc augurs well for the flotation, Samwer is just one of various stakeholders involved in the process. Despite that chunky stake, Rocket doesn't have a board seat. South Africa's Naspers got one after buying 10 percent of the shares last month.
Samwer has more control over Hello Fresh, another food delivery bet that is Rocket's most valuable holding. Rocket owns 56 percent of the meal-kit specialist. But even here, the future valuation isn't entirely in Samwer's hands.
Before deciding what Hello Fresh is worth, investors will look at the imminent IPO of U.S. peer Blue Apron. If the American company has a trouble-free listing, Hello Fresh will benefit. If not, expect more questions about whether sending dinner ingredients to people's homes can be profitable.
This is all a test of Rocket's business model, which resembles that of a listed venture capital fund rather than a typical web business. Rocket had 1.3 billion euros of cash as of March 31 to invest in new companies and fund its portfolio. But it only realizes cash returns when it sells a business or lists one on the public markets.
Investors are still not totally convinced. Despite a 20 percent rise over the past month on hopes for Delivery Hero, Rocket shares are still about half their own IPO price. 
Still, the Delivery Hero share sale stands a decent chance. The U.S. IPO market is going gangbusters. While Delivery Hero is loss-making, it has a model that investors understand thanks to Just Eat. It is largely a software provider that charges restaurants a commission to process orders. 
As well as Just Eat, there are two other listed peers for comparison: Takeaway.com Holding BV of the Netherlands and GrubHub Inc. of the U.S. A similar price-to-sales multiple as Just Eat would value Delivery Hero at 3.7 billion euros based on 2016 sales. If you used Takeaway.com, it would be 2.7 billion euros.
Given that Just Eat is profitable and cash flow positive, Delivery Hero probably wouldn't be priced as richly. But it may be more favored than Takeaway.com, given its larger size. Rocket valued Delivery Hero at 2.95 billion euros at its last disclosure in November, so anything above that would be a bonus.
Hello Fresh is more of a worry. As with Blue Apron, the model is unproven and much more difficult to manage given the need to handle fresh food inventory and assemble ingredients. The U.S. company is the first of its kind to go public. Its net revenue more than doubled last year to $795 million, but the net loss widened to $54.9 million in 2016 from $47 million a year earlier. Hello Fresh is unprofitable too, though it managed to hold Ebitda losses flat last year.
Given the doubts around Rocket, Samwer could really use a win. He might not get to be the general of his dreams in the Delivery Hero and Hello Fresh campaigns. The big question is whether he will be a lucky one.
(
A previous version of this story was corrected to say that Takeaway.com is Dutch, not German.
)
To contact the author of this story:
Leila Abboud in Paris at labboud@bloomberg.net
To contact the editor responsible for this story:
James Boxell at jboxell@bloomberg.net
Before it's here, it's on the Bloomberg Terminal.
LEARN MORE