Verizon Wins
The Lesson in Straight Path's Short Squeeze
Betting against entities that hold crucial wireless airwaves isn't the best idea.
By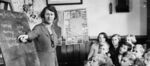 VERIZON COMMUNICATIONS INC
-0.19
At Closing, April 19th
AT&T INC
-0.39
At Closing, April 19th
Oh, to be a Straight Path shareholder. And oof, to be a Straight Path short-seller. 
The bidding war between Verizon Communications Inc. and AT&T Inc. for Straight Path Communications Inc. has come to an end, leaving the market value of this little-known wireless spectrum owner nearly $2 billion higher than it was about a month ago, when it stood at a mere $450 million. Verizon's winning bid this week of $184 a share knocked out AT&T, which had originally agreed to pay $95.63 a share back in April. Verizon says its finalized terms work out to an enterprise value of $3.1 billion. 
To put these figures in context: Straight Path shareholders are getting a 437 percent premium to the stock's average closing price for the 20 trading sessions before the bidding began. Takeover premiums this high are uncommon. The only real exception is the biotechnology sector, where acquirers are known to pay up for small drug developers with the hope that their new therapies will get approved and rake in billions later. In fact, the last time an acquisition target fetched more than fivefold its unaffected stock price was in September, when drug giant Allergan Plc paid a 498 percent premium for Tobira Therapeutics Inc. 
Straight Path certainly isn't saving lives, so why would it be worthy of such a premium? Just look at your smartphone.
See the little 4G or LTE symbol at the top of the screen? Someday -- we don't know exactly when yet but in a few years -- that will say 5G, meaning the fifth generation of wireless service, which is expected to be far faster than current network connections. That means more mobile-video streaming, self-driving cars being able to "talk" to one another and everything else that will come along with the "internet of things." (Bloomberg wireless reporter Scott Moritz explained it in this podcast with Alex Sherman and me this week. Give it a listen for some background on Straight Path.)
The wireless carriers are clamoring for spectrum that can fulfill their future 5G needs. That's why it's difficult to assess Straight Path -- we don't exactly know its value because 5G isn't a reality yet, so it's worth what a buyer is willing to pay for it. That's why there's such a large gap between its trading price as a stand-alone public company and the prices AT&T and Verizon offered. Whatever investing in 5G is worth to them, that's what Straight Path is worth. 
AT&T is undoubtedly disappointed that it's losing out on these assets, but there is one camp taking it much harder and that's investors who were short Straight Path's stock. More than 50 percent of the company's float -- shares available for trading -- were sold short in April before AT&T announced its offer, according to financial analytics firm S3 Partners. It said on May 9 that short-sellers were down about $480 million this year, for a 321 percent loss on an average short position of $150 million. Again, Straight Path itself was valued at just $450 million before it was put in play. 
As long as wireless networks are constrained by surging data demands, which have been exacerbated by new unlimited plans, betting against entities that own these crucial airwaves is going to be tricky. I made this point last month about Dish Network Corp., the satellite-TV provider controlled by Charlie Ergen that's sitting on a ton of spectrum it doesn't need but that may still be valuable to the likes of Verizon and T-Mobile US Inc.
There is a risk of going too far the other way: Once it became clear that Straight Path was in the sights of the two biggest wireless giants, the shares soared past $200 to reach a mind-boggling intraday high of $235.88 this week. So some bulls got burned, too, even if short-covering may explain part of the move higher.
But all that said, the safest, broadest assumption to make is that everything related to wireless and mobile entertainment is in play.  
To contact the author of this story:
Tara Lachapelle in New York at tlachapelle@bloomberg.net
To contact the editor responsible for this story:
Beth Williams at bewilliams@bloomberg.net
Before it's here, it's on the Bloomberg Terminal.
LEARN MORE