Pricing Pain
Generic Drug Woes Aren't Going Away
Cardinal Health's warning should give potential dealmakers pause.
By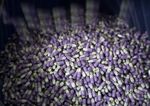 ENDO INTERNATIONAL PLC
-0.24
At Closing, January 19th
MYLAN NV
+0.22
At Closing, January 19th
Some news just can't be buried.
Cardinal Health Inc. on Tuesday announced a $6.1 billion deal for a Medtronic PLC medical supplies unit. But this deal was overshadowed by the gruesome earnings forecast Cardinal released at the same time. The company warned 2017 earnings will be at the low end of its already lowered guidance and said 2018 would miss Wall Street expectations. Cardinal shares fell 12 percent on Tuesday.
That's bad news for the drug distributor and its peers McKesson Corp. and AmerisourceBergen Corp. as they enter earnings season. It also confirms a multi-year price crunch in generic and specialty drugs may not be going anywhere soon -- just as the market for such assets appears to be getting hot. Buyer beware. 
This is not a new problem. Generic drugmakers such as Teva Pharmaceutical Industries Ltd., specialty/generic hybrids including Mylan NV and Endo International PLC, and drug distributors such as Cardinal all suffered through a 2016 marked by price warnings and disappointing results. Contributing to the problem are pharmacies and insurers looking for lower prices, along with a relative dearth of pricey drugs going generic. And drugmakers are more reluctant than ever to take price increases on older drugs, which is hurting wholesalers and manufacturers alike. 
Cardinal expects generic drug-price deflation for its 2017 fiscal year, which ends in July, to be in the low double digits. This marks a worse outlook than the company gave on its Feb 2 earnings call. Then, Cardinal said it saw signs of pricing improvement. They appear to have been mirages.
Cardinal expects mid-single-digit generic deflation in 2018. But that's off an already eroded base, and the company's recent guidance failures don't engender much confidence. Some of the issues may be Cardinal-specific, but this trend has been widespread enough that contagion seems likely. 
The news is even more worrisome in the context of an ongoing boom in generic deals. Private equity firms started a bidding war for European generic mainstay Stada Arzneimittel AG that recently resulted in a a $5.6 billion deal for the company -- a 49 percent premium to its share price in December, when talks first emerged.
On the heels of that deal, Fresenius SE is reportedly considering a potentially pricey deal for U.S. generic drugmaker Akorn Inc. Sanofi wants to get rid of its European generics business. Indebted generics giant Teva is considering a $2 billion sale of its women's health business. And Novartis AG is on the hunt for deals to bolster its Sandoz generics unit. 
Stada focuses on Europe, where pricing appears to be more stable -- though that part of the world is by no means immune to price pressure. Stada also was one of the few remaining European assets available, which helps explain the price paid.
Would-be acquirers may have no choice but to buy American. Any firm considering that must mull the possibility that the pricing decline is structural rather than cyclical.
And they must consider the idea that scale doesn't solve everything. It's telling that the biggest copycat drug deal of all -- Teva's $40 billion purchase of Allergan PLC's legacy generics unit -- looks like a mistake that left the firm with a massive debt load and without the growth it sought.
Generic pricing may recover, but that's not a bet worth jumping into an overheated acquisition market to pursue. 
To contact the author of this story:
Max Nisen in New York at mnisen@bloomberg.net
To contact the editor responsible for this story:
Mark Gongloff at mgongloff1@bloomberg.net
Before it's here, it's on the Bloomberg Terminal.
LEARN MORE