2017 In Charts
Inflation Sensation: The New Big Deal
These charts show expectations that inflation has maybe, finally, arrived.
By and
It's finally coming. Inflation. President-Elect Donald Trump's promised a whole lot of infrastructure spending, raising the prospects for a great slug of price pressure the likes of which we haven't seen in years.
Analysts' forecasts and financial markets show a dramatic shift in view on the outlook for inflation. These charts show some metrics worth watching.
Investors have raised bets on a price pickup.
And economists see big things happening in 2017 in the U.S. and U.K.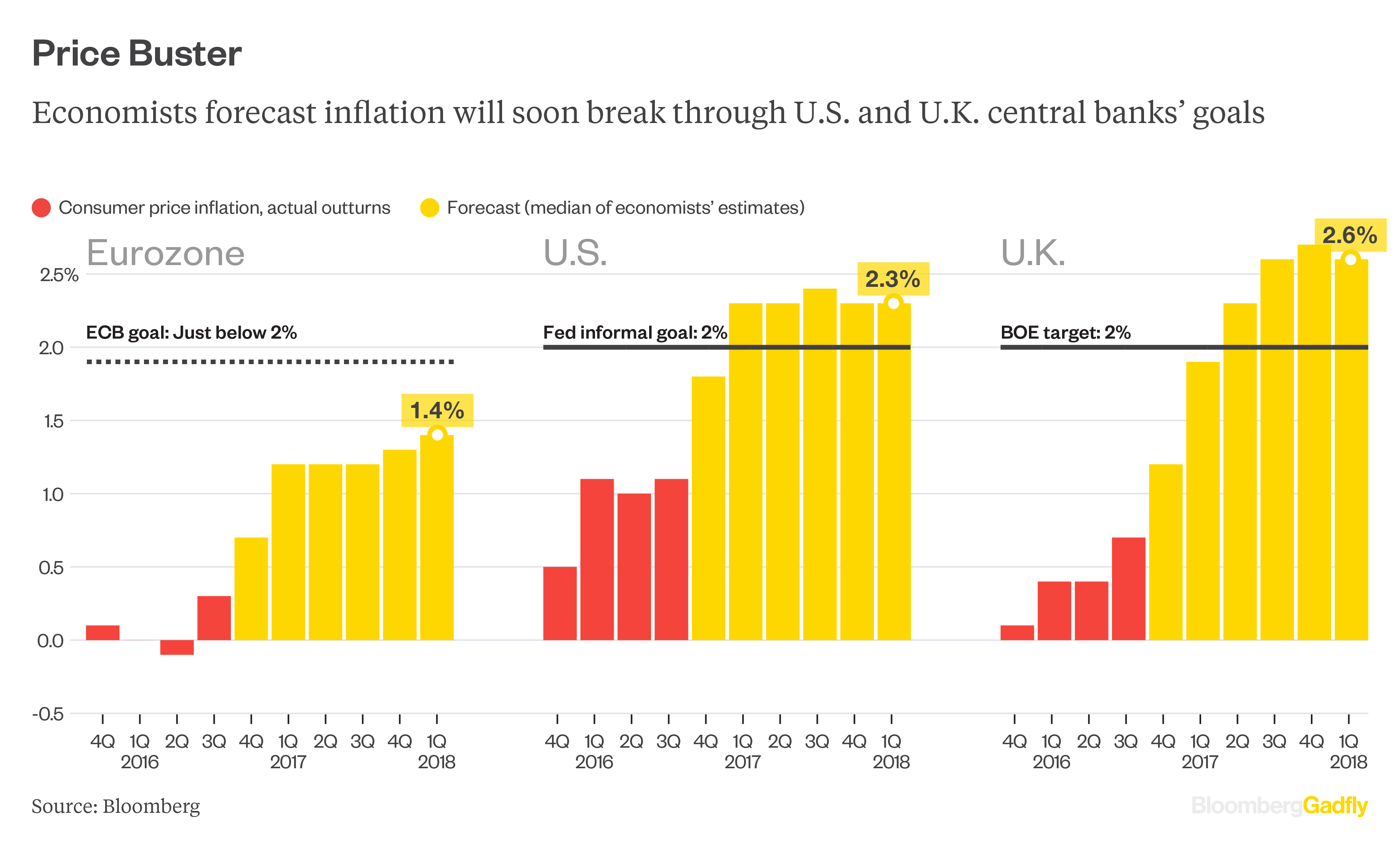 The jump in U.S. Treasury yields tells the same story.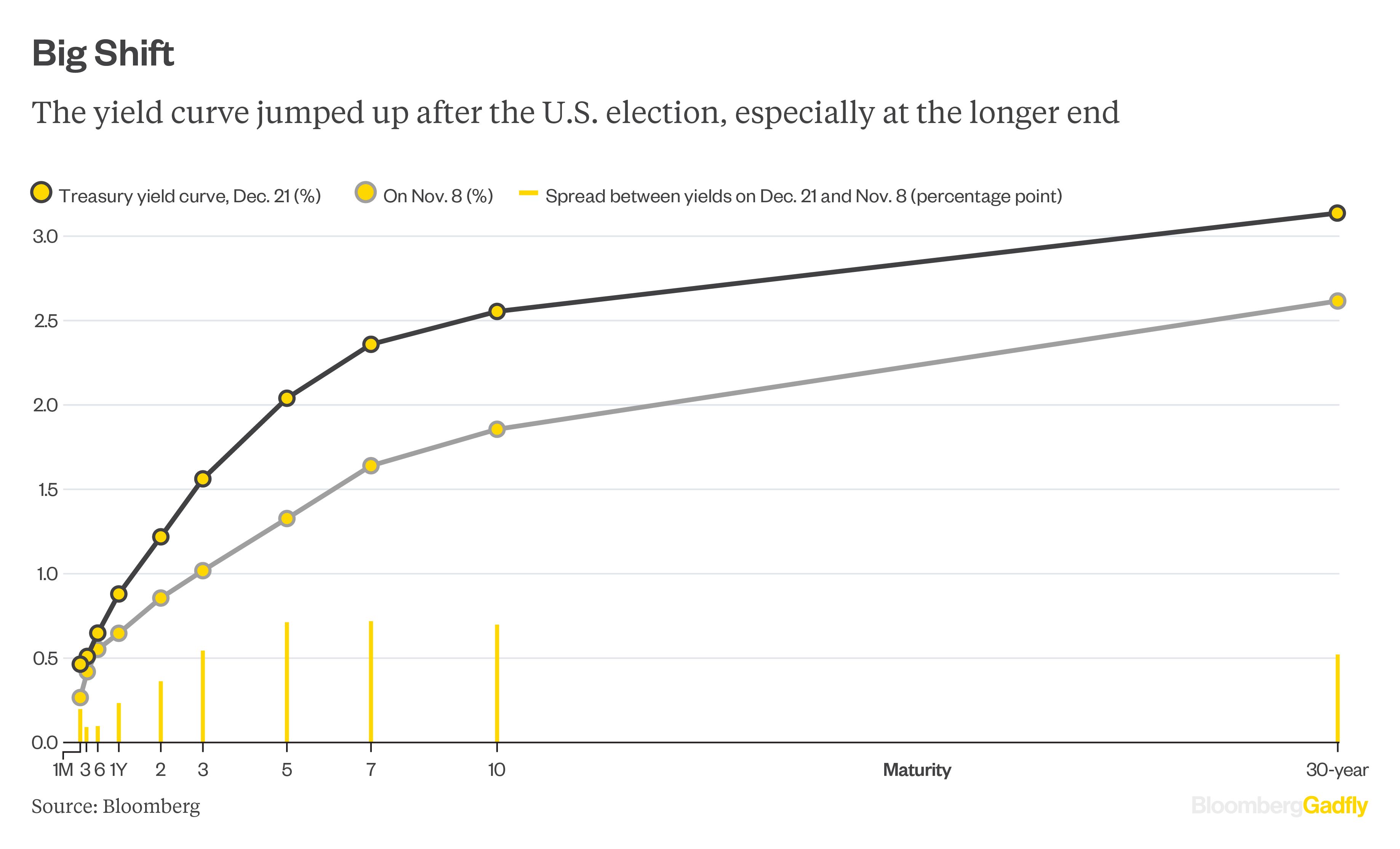 It looks like the Great Rotation out of fixed income is really happening. The key for investors will be whether any surge in growth is enough to sustain a fire under prices.
Next year will start with a lot of people positioned pretty much the same way. What could possibly go wrong?
To contact the authors of this story:
Jennifer Ryan in London at jryan13@bloomberg.net
Elaine He in London at ehe36@bloomberg.net
To contact the editor responsible for this story:
Edward Evans at eevans3@bloomberg.net
Before it's here, it's on the Bloomberg Terminal.
LEARN MORE