Carmakers were among the worst performing stocks in Europe on Wednesday as the markets digested Donald Trump's victory. Japanese auto giants did even worse: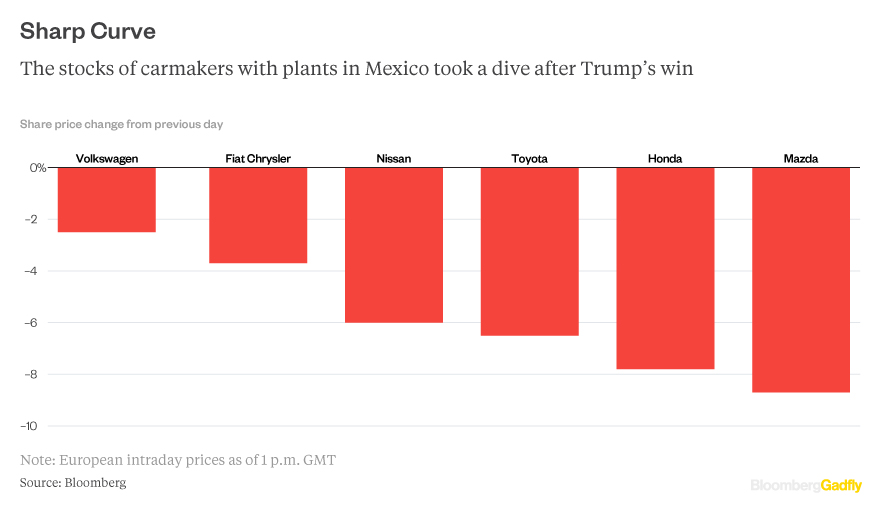 Blame the fact that many have built factories in Mexico, which then export to the U.S. Trump has threatened to ignite a trade war with the country. 
Americans aren't immune. General Motors Co. and Ford Motor Co. have a big presence in the country too. The chart below shows the number of cars and trucks made in Mexico by big international manufacturers, and the large proportion shipped to North America. The world's auto industry has plenty to lose.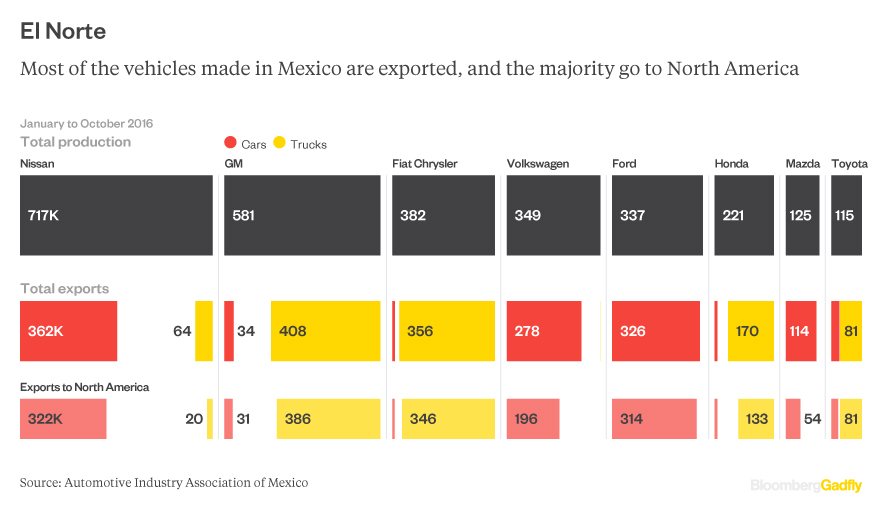 This column does not necessarily reflect the opinion of Bloomberg LP and its owners.
To contact the author of this story:
Elaine He in London at ehe36@bloomberg.net
To contact the editor responsible for this story:
James Boxell at jboxell@bloomberg.net