How to Make New York a City of Dreams for Black Women
Black women have long been cut out of affordable housing and business opportunities in New York City. Here's what needs to change.
The following essay is the second in a series on making cities livable for Black women. Read the first one from Sherrell Dorsey here.
Many people know Aug. 11, 1973, as the birthdate of hip-hop. It was the date DJ Kool Herc, real name Clive Campbell, deejayed a "Back to School Jam" in the recreation room of 1520 Sedgwick Avenue in the Bronx, introducing a culture that was coming together in Black and Latino neighborhoods throughout New York City.
The lesser known part of the story is that the mastermind behind this jam was Herc's younger sister, Cindy, who wanted to raise money for her back-to-school wardrobe. She didn't have access to vast resources and spaces across the city, so she rented out the rec room, set the admission price, created the flyers by hand on index cards, coordinated food and beverages, and spread the word throughout the neighborhood. That jam became a legendary moment for hip-hop, sparking many more "park jams" that developed the culture into the dominating global influence it is today.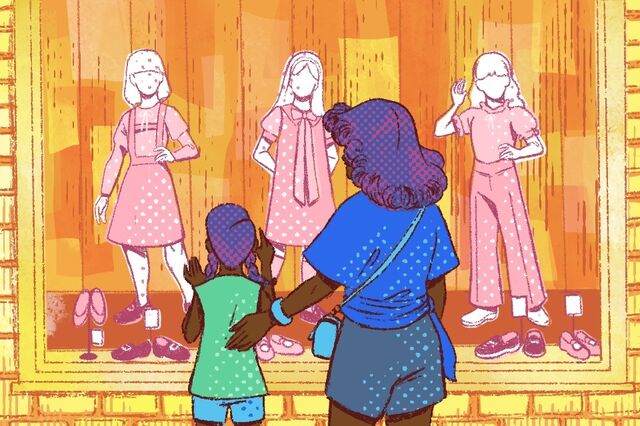 As we approach the 50th birthday of hip-hop next year, it's worth remembering there are many Cindy Campbells in New York City, Black women who have the talent and skills to produce transformative art. But vast as it is, the city has always been a small place with limited opportunities for Black women, and it is shrinking. Many Black women persist and make their mark despite the barriers. But imagine the cultural contributions Black women could make and how much richer New York City would be with policies and investments that stabilize neighborhoods instead of squeezing us out, and funding opportunities that support us to create.
Cindy grew up in a time where whole blocks of low-rise tenements were demolished, replaced with large towers in the name of "urban renewal," then neglected due to mismanagement, mostly from the New York City Housing Authority. Black families seeking more space and homeownership in more suburban-like parts of the City were chased away and attacked by white residents.
New York City, for many Black women, was reduced to the few neighborhoods where they lived, worked and where their friends and families lived close by. They — we — created the social support networks we needed to survive, largely through mutual aid and pooling resources. This includes childcare, borrowing and saving (the informal lending of a sou sou was something I was familiar with growing up), job seeking, securing housing, and, of course, recreational and cultural activities.
This was not idyllic by any means as these support networks developed despite the many barriers in place to economic and geographic mobility. Even in my own childhood, entering certain neighborhoods as a Black person could mean death. Our neighborhoods were surveilled and overpoliced, while drugs were introduced and proliferated into crime that destabilized our communities, widening segregation. Yet, Black women like Cindy were still able to make a way and make their mark on this city.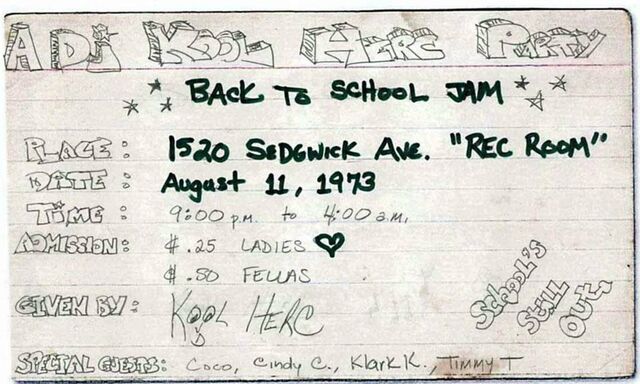 As New York City has prospered over the past 20 years, neighborhoods such as Fort Greene, Crown Heights, Bedford-Stuyvesant, Harlem and the South Bronx — all integral to the development of Black and Latino culture in New York City and globally — have gentrified, with dwindling spaces for developing Black culture.
After decades of neglect, neighborhood improvements came only as wealthier and whiter people moved in, displacing longtime Black and Latino residents. According to the latest census data, between 2010 and 2020 there's been a decreasing Black population in New York City, with the sharpest drops occurring in Brooklyn, more specifically, the neighborhoods of Crown Heights, Bedford Stuyvesant, and Clinton Hill.
Real estate developers seeking to take advantage of rising property values have set their sights on rent-regulated apartments, purchasing buildings with plans to evict long-term residents, and then perform unit upgrades to turn them over to new wealthier tenants at higher rents.
Meanwhile, many buildings languish in maintenance and development limbo while new tenants move into newly renovated units and older tenants fight for basic repairs. Sorely needed upgrades for many apartment buildings' plumbing, electrical, and heating systems are deferred and delayed until the balance of tenants tips to new residents, which then incentivizes landlords to complete these capital improvements.
Hip-hop's cradle at 1520 Sedgwick Avenue was not spared from these widespread tactics, and while a subsequent foreclosure sale allowed the building to remain rent-regulated, many other buildings across the city have not been as fortunate.
I know this all too well, as my current landlord in Clinton Hill recently sued me and over 100 of my neighbors to strip the property of its rent-regulated status. If they are successful, my apartment will only be rent-regulated for 11 more years, after which it will immediately become market rate. I cannot afford the current market rate rents in my neighborhood, which run nearly $3000 for a one-bedroom apartment.
Lack of investments from the city, state, and federal government for maintaining and improving New York City's public housing also threaten housing stability for Black women, along with tax lien sales, and rampant deed theft. The Covid-19 pandemic has compounded the problem with Black women experiencing some of the greatest job losses, and the slowest recoveries.
What do you do when you no longer have a network of long-standing neighbors to rely on? When your local supermarket is demolished to make way for a new luxury apartment building you cannot afford? When new amenities such as bars and restaurants appear that cater to a wealthier and largely whiter clientele?
In my neighborhood, blocks away from where the Notorious B.I.G. grew up, I have entered new spaces where hip-hop was playing for ambiance, but with not one Black patron inside. Meanwhile, a Black woman-owned space in this same community playing similar music was threatened with closure, perceived as a nuisance.
Housing stability and affordability are critical in making New York City a place for Black women to be secure, both economically and physically. Vacant land is becoming more scarce. Previous mayoral administrations have sought to address affordable housing shortages and spur economic development through neighborhood rezonings in primarily Black and Latino neighborhoods, increasing the density of housing allowed in these areas.
The rezonings have only hastened gentrification by increasing land value and speculation. Landowners who sat on vacant land and underused properties are now incentivized to build or sell for large windfalls of cash. They were essentially rewarded for their lack of investment and supported with tax reductions when their land and properties went underutilized.
In these rezonings, market rate housing is prioritized and presented as a necessity to build small percentages of affordable housing as a community benefit. Oftentimes the rents of these affordable units are too high for those in most need of affordable housing. The City continually fails to maximize public benefits by not requiring that developers build housing units that are affordable at every income level.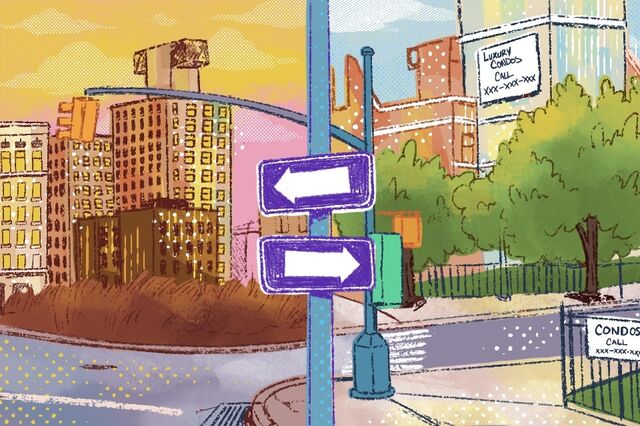 Community-led planning that factors in racial and economic composition should be prioritized in order to ensure needs are met for existing residents, and city planners must approach land use actions, such as rezonings for increased density, more equitably. These actions must redress past and current policies that have made it more difficult for Black and Latino women to thrive in the city.
Black women are largely underrepresented in New York City's arts workforce and often work in service roles such as security and facilities management, far from leadership and curatorial opportunities.
Employers in the arts should look to the example in Baltimore, where one museum trained and paid its security guards to curate exhibitions. New York City, with its large concentration of museums, should provide similar opportunities to employees in service and facilities roles to work in more creative and leadership positions.
Meanwhile, Black-led nonprofit organizations, which have smaller revenues and less unrestricted assets than white-led organizations, should be granted larger funding opportunities to expand, exercise their expertise and hire among those communities they serve.
Noted cultural spaces in New York City are under threat of closure due to funding gaps and some are now lost forever due to land disputes. Gloria's, a beloved Caribbean restaurant, and The Black Lady Theatre closed in recent years under dubious circumstances and Weeksville Heritage Center, in Brooklyn, which preserves one of the oldest neighborhoods created by free slaves, was also in danger of shutting due to budget shortfalls.
Black women need access to capital and fair lending for nonprofit and entrepreneurial endeavors that center their culture. They need opportunities to own and operate cultural spaces in New York City. While vacant land is scarce and should be prioritized for housing, there are City-owned lots not suitable for housing that could be donated or rented at discounted rates to Black women who've suffered under restrictive city policies.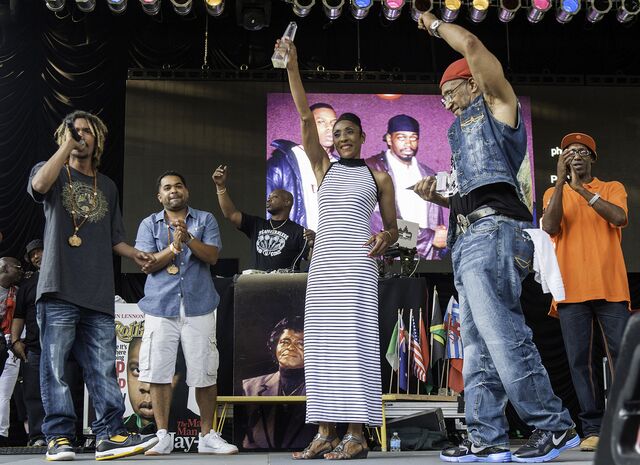 The City has changed so much in the last two decades with little input from or consideration for Black women like Cindy Campbell. The same storefronts that were vacant in our neighborhoods for decades — spaces where we dreamed to open a boutique, a restaurant, an arts space — are now occupied by businesses and amenities that are economically and culturally difficult for Black women to indulge.

There are many Cindy Campbells who have been displaced from their neighborhoods, who've had to leave New York City altogether — or, who remain here, living in unstable conditions, unable to cultivate their own cultural and creative outlets.

Nearly 50 years ago, Cindy and Herc created the "Back to School Jam" and subsequent park jams out of necessity, using the limited spaces and resources available to them to push forth a culture that has truly shocked the world. As I live and work in the city of my birth, I continue to imagine what Black women could truly create if they actually had the resources without barriers and how much bigger and better New York City could be for everyone as a result.

Tara Duvivier is a senior planner at Pratt Center for Community Development, which is a part of Pratt Institute in Brooklyn. Tara also moonlights as a DJ, and has performed at various clubs throughout New York City over the past 14 years.

') } /*-->*/