Asia's 20 Richest Families Control $495 Billion
The Ambanis, Hartonos and Mistrys lead Asia's wealthiest clans as the dynasties behind some of the region's oldest fortunes pivot to crypto, tech and e-commerce.
Adrian Cheng was in his element: in an Alexander McQueen suit, among the rich and the glamorous, with Hong Kong's neon skyline beckoning across the harbor.
Cheng is the precocious heir to one of the city's great fortunes, and he was all smiles that evening last month as he presided over a star-studded celebration at his most lavish creation — K11 Musea, his glitzy "cultural-retail" complex. The exhibit with French fashionista Carine Roitfeld was dedicated to the preservation of "savoir faire."
But for all the smiles, these are complex and fraught times for some of Asia's richest families, including the Chengs, who are worth about $23 billion, according to the Bloomberg Billionaires Index. Shares in their New World Development Co., one of Hong Kong's largest property builders, have tanked more than 40% since a high less than three years ago.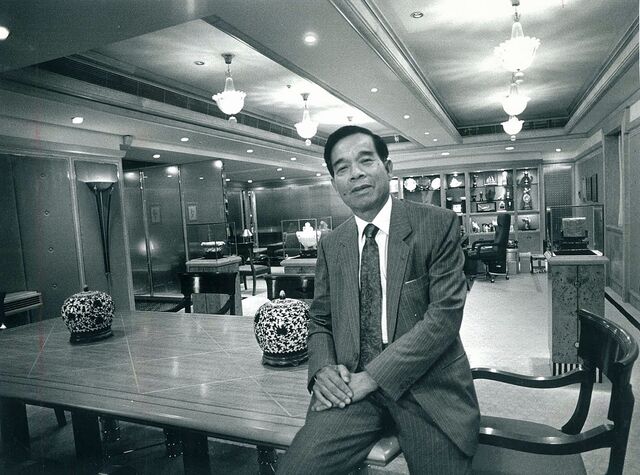 The downturn started when violent anti-government protests shut malls in 2019, just around the time K11 Musea opened, and only got worse as the Covid-19 pandemic kept tourists away and office workers at home. The Chengs' Chow Tai Fook Jewellery Group Ltd., whose shops dot the city's most prestigious locations, shut about 10% of its Hong Kong distribution network in the 18 months through September.
Now pressure is building on Hong Kong's developers to come up with cheaper housing in the world's least affordable market. At the same time, concern has grown that China's crackdown on mainland developers and quest to reach "common prosperity" could spread to the city's richest dynasties.
Cheng, who championed some of the most ambitious property projects in the former British colony — including a sports complex scheduled for 2023 at the site of Hong Kong's old airport that will have a 50,000-seat stadium and 10,000-seat arena — is looking beyond New World's roots in real estate.
In a city where property has dominated economic life and the collective psyche for decades, the 42-year-old has been expanding into crypto, biotech and e-commerce, and pledged New World would ditch coal for its rental properties in the Greater Bay Area by 2026.
The story is similar for some of Asia's other hyper-rich families. These dynasties, some going back six generations, know they need to rapidly transition to green tech and e-commerce. They're eager to embrace the latest hot investments, whether it's the metaverse or biotech — volatile sectors that could also turn into costly mistakes.
"Many tycoons in traditional businesses have seen their businesses could be disrupted by tech firms they never heard of," said Kevin Au, the director for the Centre for Family Business at the Chinese University of Hong Kong. "They know that if they don't react quickly enough, they could be taken over."
The region's 20 richest families have got $33 billion richer since the end of 2020, according to the Bloomberg Billionaires Index, even as the pandemic roiled the world for the second year. Their combined wealth now exceeds $495 billion — more than the gross domestic product of Hong Kong or Singapore.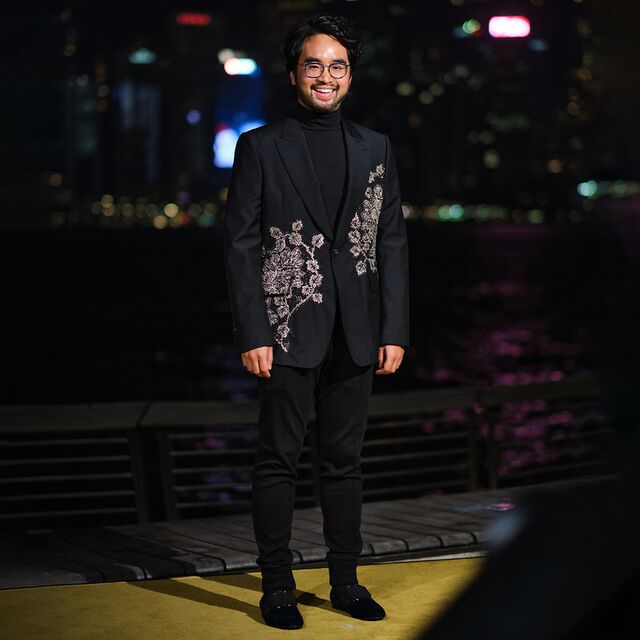 The Birla and Bajaj dynasties behind two of India's biggest conglomerates also debuted on the ranking, signaling the relative strength of the nation's economy.
Others fell behind. The Hos of casino giant SJM Holdings Ltd., the Chirathivats of Thailand's Central Group, and the Ngs of Singapore property developer Far East Organization Centre Pte. are no longer among Asia's 20 richest clans as their companies suffered from the repercussions of the coronavirus crisis.
For his part, New World's Cheng participated in a $359 million funding round for Animoca Brands, a Hong Kong-based gaming and NFT firm, through C Ventures, an investment vehicle he co-founded. The firm has invested in more than 30 startups, including crypto financial services platform Matrixport, AI giant SenseTime Group Inc. and delivery service platform Lalamove.
Last year, Cheng also joined the SPAC craze and launched his own blank-check company. Its merger with Prenetics Ltd., a DNA sequencing firm turned Covid-19 testing lab, is on track to be completed by March, a New World representative said.
While the new ventures are just a tiny portion of the Chengs' empire, the goal is clear. Adrian Cheng said in April he wanted non-property services to generate as much as 30% of New World's income in five to seven years.
"What do you want your legacy to be?" he said in a speech this month. "Do you want to be known for simply meeting the status quo or do you want to be remembered for true leadership and making significant change and impact?"*
1
Company
Reliance Industries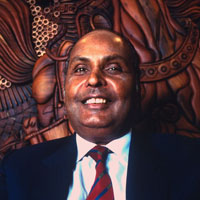 Dhirubhai Ambani, the father of Mukesh and Anil, started building the precursor to Reliance Industries in 1957. When Dhirubhai died in 2002 without leaving a will, his widow brokered a settlement between her sons over control of the family fortune. Mukesh is now at the helm of the Mumbai-based conglomerate, which owns the world's largest oil-refining complex and has been expanding into tech and retail. He lives in a 27-story mansion that's been called the world's most-expensive private residence.
Did you know
Mukesh Ambani said he believes in blockchain technology and that India will soon have one of the most advanced digital infrastructures.
1957: Dhirubhai Ambani returns to India from Yemen and starts the precursor to Reliance Industries.
2002: Elder son Mukesh takes over the chairmanship.
2014: Siblings Isha and Akash join the boards of the retail and mobile carrier units.
2
Company
Djarum, Bank Central Asia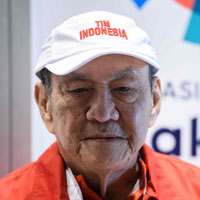 Oei Wie Gwan purchased a cigarette brand in 1950 and renamed it Djarum. The business grew into one of the largest cigarette makers in Indonesia and, after Oei died in 1963, his sons Michael and Budi diversified by investing in Bank Central Asia. That stake now makes up most of the family's fortune.
Did you know
Bank Central Asia was said to be in talks with Binance and an Indonesian telecom operator to set up a cryptocurrency trading exchange.
1950: Oei Wie Gwan buys the cigarette brand that will become Djarum.
1963: Oei dies, leaving the company to his two sons.
2016: Armand Wahyudi Hartono becomes vice president director of Bank Central Asia.
3
Company
Shapoorji Pallonji Group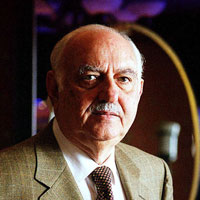 The Mistry family business was founded in India in 1865, when Pallonji Mistry's grandfather started a construction enterprise with an Englishman. Shapoorji Pallonji Group now spans various business areas, including engineering and construction. The family also has shares in Tata Sons, the main holding company behind Tata Group, which controls Jaguar Land Rover. To sever ties to the group, Pallonji Mistry sought to swap his Tata Sons stake worth billions of dollars for shares in the conglomerate, but a judge ruled against it.
Did you know
The Mistry family belongs to the Parsi Zoroastrian community, which fled persecution in Persia centuries ago before finding refuge in western India.
1865: The Mistry family starts its business.
1921: Founder Pallonji passes away and Shapoorji Pallonji takes over.
1947: Pallonji Mistry joins the construction business at age 18.
2012: Shapoor Mistry, the son of Pallonji, becomes chairman of the group.
2019: Shapoor's children Pallon and Tanya join the board of the group holding company.
4
Company
Sun Hung Kai Properties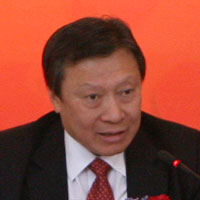 Kwok Tak-seng listed Sun Hung Kai Properties in 1972. The company has since become one of Hong Kong's largest real estate developers and the basis of the Kwok family fortune. His sons, Walter, Thomas and Raymond, assumed control when he died in 1990.
Did you know
Adam Kwok criticized Hong Kong's land policies and suggested an overhaul to help solve the city's housing problems.
1972: Kwok Tak-seng, a grocery wholesaler, incorporates Sun Hung Kai.
2008: Walter Kwok is ousted as chairman after a feud with his brothers.
2018: Geoffrey Kwok is appointed non-executive director of Sun Hung Kai.
5
Company
Charoen Pokphand Group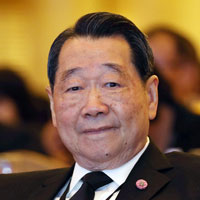 Chia Ek Chor fled his typhoon-ravaged village in southern China and started a new life in Thailand, selling vegetable seeds with his brother in 1921. A century later, Chia's son Dhanin Chearavanont is senior chairman of Charoen Pokphand Group, a conglomerate with food, retail and telecom units.
Did you know
Ascend Money, backed by CP Group, became Thailand's first fintech unicorn with a valuation of $1.5 billion in September.
1921: Chia Ek Chor and his brother set up a seed shop in Bangkok.
1939: Dhanin Chearavanont is born, the youngest of four brothers.
2017: Two of Dhanin's sons become CEO and chairman of the group.
2021: Amity, a tech startup run by Dhanin's grandson, surpasses 10 million active users.
6
Company
Cathay Financial, Fubon Financial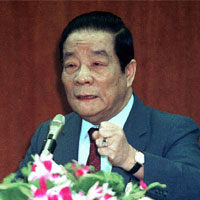 The Tsai brothers founded Cathay Life Insurance in 1962. In 1979, the family decided to split up the business, with Tsai Wan-lin and Tsai Wan-tsai taking control of Cathay Life Insurance and Cathay Insurance, respectively. Cathay Insurance was later renamed Fubon Insurance. The family now controls two large financial-holding companies in Taiwan and has diversified into sectors including real estate and telecom.
Did you know
Fubon Financial was said to be in advanced talks to buy Citigroup's consumer business in mainland China.
1962: The Tsai brothers found Cathay Life Insurance.
2001: Tsai Hong-tu becomes board chairman of Cathay Financial.
2019: Chris Tsai is appointed to Taiwan Mobile's board of directors.
7
Company
New World Development, Chow Tai Fook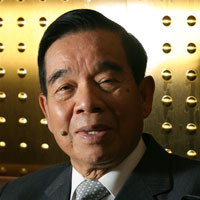 The Cheng family fortune started with Chow Tai Fook Jewellery, a Hong Kong-based jeweler. Its stock symbol is 1929, the year it was founded. The Chengs also control New World Development, one of the city's biggest real estate and infrastructure companies.
Did you know
New World Development outlined plans to sell homes at half of their market price to help address Hong Kong's housing crisis.
1929: Chow Chi-yuen establishes Chow Tai Fook.
1970: Son-in-law Cheng Yu-tung sets up New World Development.
2011: Henry Cheng is appointed chairman and executive director of Chow Tai Fook.
2017: Adrian Cheng is reappointed as executive vice chairman and named general manager of New World Development.
8
Company
BW Group, Wheelock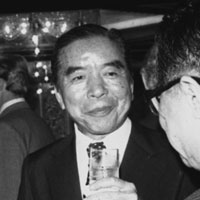 Pao Yue-kong began his shipping business with HK$20,000 (now about $2,500) brought to Hong Kong from Shanghai more than half a decade ago. The company accumulated over 200 vessels by 1979, making it the world's largest independently owned bulk-shipping fleet at that time. Adapting to market conditions, Pao diversified into real estate, using proceeds from ship sales. When Pao died in 1991, his businesses were divided among his four daughters and their families. A sizable portion of the current family wealth is derived from Hong Kong property developer Wheelock, which was taken private in 2020.
Did you know
Douglas Woo was among those who helped clear bricks from the street when anti-government protests swept through Hong Kong in 2019.
1955: Pao Yue-kong buys his first vessel.
1986: Pao retires and son-in-law Helmut Sohmen becomes chairman of World-Wide Shipping.
2014: Douglas Woo, Pao's grandson, becomes chairman of Wheelock.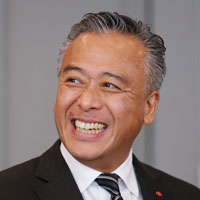 Lee Kum Sheung invented oyster sauce and founded Lee Kum Kee in 1888. When the original oyster sauce factory in Guangdong province burned down in 1902, the business was rebuilt in neighboring Macau, where it remained until it relocated to the more prosperous city of Hong Kong. Third-generation member Lee Man Tat consolidated his control of the company, buying out his uncles and brother. The family ventured into the health-supplements business in 1992 with LKK Health Products, a manufacturer and seller of herbal remedies. The family also owns substantial real estate assets, including the Walkie Talkie tower in London. Lee Man Tat died in 2021 at the age of 91, and his son Charlie is now chairman.
Did you know
Astronauts used Lee Kum Kee's Sriracha Mayo on NASA's International Space Station.
1888: Lee Kum Sheung invents oyster sauce and establishes Lee Kum Kee.
1920: Second-generation member Lee Shiu Nan takes over the business.
1972: Lee Man Tat, known as the "King of Oyster Sauce," becomes chairman of Lee Kum Kee.
1985: Lee Man Tat's son Charlie joins the business.
2014: The Lee Kum Kee Family Council, established in 2002, appoints three members of the fifth generation to the board.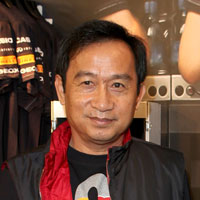 Chaleo Yoovidhya established T.C. Pharmaceutical in 1956 to sell medication. He later diversified into consumer goods, and in 1975 invented an energy drink he called Krating Daeng, Thai for "red bull." After Austrian marketer Dietrich Mateschitz discovered the drink on a business trip, he teamed up with Chaleo to modify the recipe and market Red Bull globally. The fortunes of the Yoovidhya and Mateschitz families can be largely attributed to the success of Red Bull. When Chaleo died, his son Saravoot Yoovidhya became TCP Group's chief executive officer.
Did you know
TCP Group delivered medical equipment to Thai hospitals to fight the Covid-19 pandemic.
1956: Chaleo Yoovidhya founds T.C. Pharmaceutical.
2018: CEO Saravoot Yoovidhya oversees the opening of TCP Group's first international branch, in Vietnam.
11
Location
Singapore/Malaysia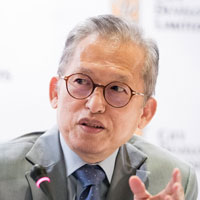 Kwek Hong Png and his three brothers founded Hong Leong Co. in Singapore in 1941. His eldest son, Kwek Leng Beng, runs operations in the city-state that range from property development to hospitality and finance. Nephew Quek Leng Chan was sent to Malaysia to lead that part of the family business, which has become one of the country's largest conglomerates.
Did you know
City Developments sold its stake in a contentious Chinese venture for $1 after a $1.4 billion write-off.
1941: Kwek Hong Png sets up Hong Leong in Singapore.
1995: Kwek Leng Beng takes over from his father as executive chairman of Hong Leong Group.
2018: Sherman Kwek becomes CDL's group CEO.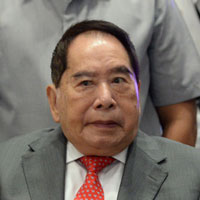 Henry Sy was born in China and immigrated to the Philippines when he was 12. He helped his father sell rice, sardines and soap before he opened his first shoe store in 1958. From a tiny shop in downtown Manila, the business has grown into a conglomerate with interests including retail, banking and property. Today, the group runs thousands of retail stores and banking branches.
Did you know
More than 6 million doses of Covid-19 vaccines were administered in SM malls.
1958: Henry Sy opens a shoe store called Shoemart in Manila.
2017: Harley Sy, the founder's son, hands over SM Investments' chief executive position to a non-family member.
2018: Third-generation Hans Sy Jr. takes over as president of SM Engineering Design and Development.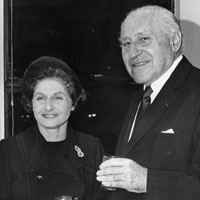 In the 1880s, Elly Kadoorie and his older brother Ellis arrived in Hong Kong to work for the Sassoons, a prominent family of the Baghdad Jewish diaspora. The brothers later set up a brokerage and amassed stakes in banking, real estate and power-generation facilities. Major investments include CLP Holdings, the electricity supplier to Kowloon and the New Territories, as well as Hongkong & Shanghai Hotels, the group that owns the Peninsula Hotel chain. Michael, Elly's grandson, now chairs both businesses.
Did you know
CLP, which celebrated its 120th anniversary in 2021, has committed to net-zero emissions by 2050.
1880s: The Kadoorie family arrives in Hong Kong.
1944: Elly Kadoorie dies, leaving the business to sons Lawrence and Horace.
1997: Michael Kadoorie is appointed chairman of CLP's board.
2018: Philip Lawrence Kadoorie, son of Michael Kadoorie, becomes non-executive director of CLP.
14
Company
Aditya Birla Group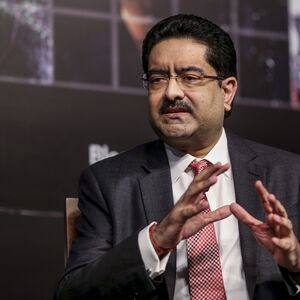 The Aditya Birla Group is one of India's oldest family-owned businesses, with interests in industries including metals, cement, financial services, telecom and retail. It started as a cotton-trading company in the 19th century before Ghanshyam Das Birla, who financed Mahatma Gandhi's fight for independence from British rule, created what has become one of the nation's biggest aluminum makers. His great-grandson, Kumar Birla, is now the business's chairman.
Did you know
Mahatma Gandhi was assassinated on the grounds of Ghanshyam Das Birla's house in New Delhi.
1857: Seth Shiv Narayan Birla begins trading cotton.
1887: His son, Baldeo Das Birla, sets up business in Calcutta.
1918: GD Birla establishes Birla Jute Mills, which eventually becomes Birla Group.
1936: Basant Kumar Birla, who by 15 was already active in Birla companies, becomes chair of Kesoram Industries.
1965: Aditya Vikram Birla joins the group to work in textiles.
1995: Kumar Birla becomes chairman at the age of 28 after his father's death.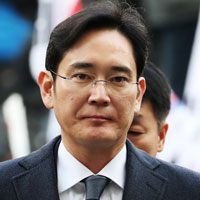 Lee Byung-chull started Samsung in 1938 as a trading company exporting fruits, vegetables and fish. He got into the electronics business by setting up Samsung Electronics in 1969, which has become the world's largest maker of memory chips and smartphones. When he died in 1987, his third son, Lee Kun-hee, took over the business. He died in October 2020 after years of hospitalization following a heart attack in 2014. Jay Y. Lee, who cemented control over the conglomerate since, spent time in jail for bribery charges in a scandal that led to the impeachment of former President Park Geun-hye in 2017. He was released on parole last year.
Did you know
The family of the late Lee Kun-hee pledged stock worth more than $13 billion to help buy time to pay for one of the largest inheritance bills.
1938: Lee Byung-chull starts a company exporting fruits, vegetables and fish.
1987: Lee Kun-hee becomes chairman of Samsung Group.
2015: Jay Y. Lee is elected chairman of two Samsung foundations.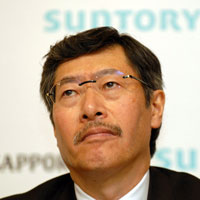 Suntory founder Shinjiro Torii opened his first store in 1899, selling wine and western-style liquors. Under the leadership of his son Keizo Saji, who took over as president in 1961, Suntory has become a multibillion-dollar conglomerate with interests ranging from alcoholic beverages to health foods. The founder's grandson, Nobutada Saji, chairs the company now.
Did you know
Suntory revised its environmental targets to reduce greenhouse-gas emissions from its direct operations by 50% by 2030.
1899: Shinjiro Torii founds Torii Shoten, Suntory's predecessor.
1961: Torii's son, Keizo Saji, becomes the company's second president.
2001: Nobutada Saji takes over as president of Suntory.
2016: Nobuhiro Torii becomes director of Suntory Beverage & Food.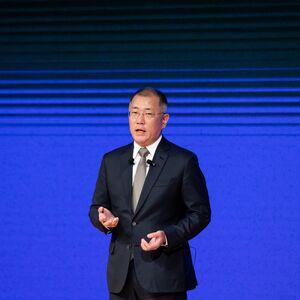 Juyung Chung, a farmer's son, founded Hyundai in 1946 as an engineering and construction company. It has grown into a conglomerate that makes everything from cars to ships. He died in 2001, shortly after the group broke up following a battle for control between two of his six surviving sons. This resulted in the separation of Hyundai Motor, now headed by the founder's grandson, Euisun Chung, who took over from his father as chairman.
Did you know
Hyundai Motor said it would invest $7.4 billion in the U.S. by 2025 to produce electric vehicles.
1946: Juyung Chung starts a business named Hyundai.
1999: Mong-Koo Chung, the founder's son, takes the helm of Hyundai Motor.
2020: Euisun Chung, the founder's grandson, becomes Hyundai Motor's chairman.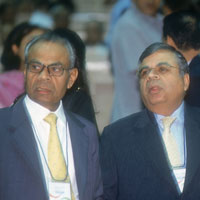 Parmanand Hinduja, originally from Shikarpur, now in Pakistan, traveled to Mumbai to establish his business in trade and banking in 1914. Five years later, he opened an office in Tehran, where the group's headquarters remained until 1979. Parmanand died in 1971, and his sons Gopichand and Srichand left for London eight years later while Prakash moved to Geneva and Ashok remained in Mumbai. The Hinduja Group currently has businesses in industries such as energy, automotive, finance and health care. The family owns real estate in India and in cities including London. It is involved in a dispute over a letter dividing their fortune.
Did you know
Karam Hinduja was training to become a tennis pro before he suffered from a herniated disc.
1914: Parmanand Hinduja starts the family business.
1952: Srichand Hinduja joins his father in the business.
2010: Dheeraj Hinduja becomes chairman of Ashok Leyland.
2020: Karam Hinduja takes charge of what is now SP Hinduja Banque Privee.
19
Company
China Hongqiao, Weiqiao Textile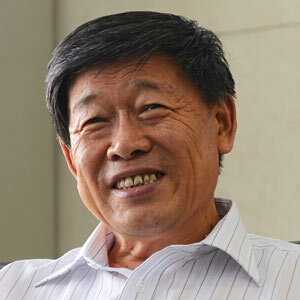 Zhang Shiping started the predecessor of China Hongqiao in 1994. The veteran Communist Party member made full use of the market reforms ushered in by former leader Deng Xiaoping to turn his company into a major aluminum maker in China. After his passing, his son Zhang Bo became chairman of the aluminum business while his daughter Zhang Hongxia took charge of textile business Weiqiao.
Did you know
China Hongqiao received 3.8 billion yuan ($600 million) from three new strategic investors in April 2021.
1994: Shandong Hongqiao is founded as a sino-foreign joint venture, with Zhang Shiping holding a marjority stake.
2011: Zhang Bo becomes the chief executive officer of China Hongqiao.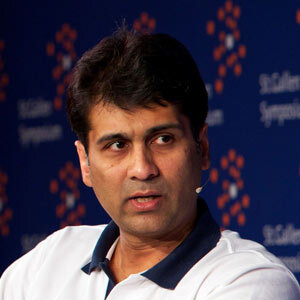 Jamnalal Bajaj, known as Mahatma Gandhi's adopted "fifth son," founded the Bajaj Group in 1926. His son Kamalnayan began the precursor to Bajaj Auto and expanded into new businesses, including cement and electrical appliances. The company started manufacturing its own brand of scooters when Italy's Piaggio didn't renew Bajaj's license in the 1970s. In 2008, Kamalnayan's son Rahul split Bajaj Auto into three units to boost shareholder returns and give more management control to his heirs.

Did you know

Rahul Bajaj holds honorary doctorates from seven universities.

1926: Jamnalal Bajaj creates the Bajaj Group.

1942: Bajaj's son, Kamalnayan, succeeds him.

1968: Rahul becomes Bajaj Auto's CEO at age 30.

2005: Rahul's son Rajiv joins Bajaj Auto as a managing director.

* The ranking of Asia's richest families was compiled as of Jan. 25. It excludes first-generation wealth such as that of Alibaba Group Holding Ltd.'s Jack Ma, as well as fortunes in the hands of a single heir.

Reported and edited by Venus Feng, Andrew Heathcote, Matt Dunn, Yoojung Lee, Alex Sazonov, P R Sanjai, Pierre Paulden, Cecile Vannucci, Michael Patterson, Ben Stupples, Devon Pendleton, Blake Schmidt, Brian Chappatta.

') } /*-->*/