Pessimism and Distrust Could Sway Elections Around the World
Polarization, inequality, and distrust have risen in some of the world's biggest economies, several of which have national elections coming up over the next two years. Joe Biden's victory over Donald Trump in the U.S. presidential race has shown how voters in that superpower are eager for a steady leader who evinces empathy for regular people, while the violent backlash to Trump's ouster shows the degree of polarization in the U.S. and its potential to destabilize.
Germany faces its first change in leadership in 16 years amid pandemic uncertainty. Brazil's president is the target of several investigations—a situation that bedeviled his predecessors—while a yawning wealth gap has made universal basic income proposals popular in South Korea. In France, protests break out regularly in response to the government's policies. Unemployment and poverty have risen in Mexico, and an overwhelming majority of voters in Japan don't expect to be better off in five years.
Presidential and parliamentary elections will take place in 2021 and 2022 in other countries as well, including Australia, Iran, and Hungary. And surveys show that voters around the world are dissatisfied. The Covid-19 crisis, which has already killed 2 million people worldwide, has turbocharged this discontent and exacerbated existing inequalities, even as stock markets have soared. How political leaders help those on the wrong side of the economic divide, and especially whether they can get the Covid vaccine to rich and poor citizens alike, quickly, will surely affect how they're graded by voters in upcoming elections.
To gauge countries' vulnerability to political disruption, Bloomberg Businessweek looked at a series of indicators, covering everything from general pessimism to the pandemic's fallout to growing polarization. Looking ahead, voters in these six major Group of 20 countries—representing 15% of global gross domestic product and 10% of its population—will be casting their ballots against a mostly negative backdrop. The data are warning signs to leaders to show that they're listening to voters and take their concerns about their quality of life seriously.
Mexico
President Andres Manuel Lopez Obrador Poised to Keep Majority Despite Low Marks on Covid and the Economy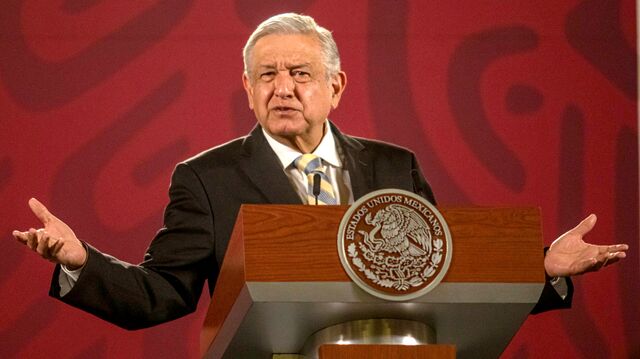 According to polls, Mexican voters disapprove of the government's response to the pandemic, its handling of the economy, and its inability to control a spiraling crime rate. They do, however, like their president, Andrés Manuel López Obrador (aka AMLO). He swept into office with a landslide victory just before the pandemic hit, and his approval rating hovers around 60%.
In June, the president will face his first electoral test, with 500 members of the lower house of Congress and more than a dozen governors up for election. As of now, AMLO's Morena party and its allies have a substantial majority in the legislature and look to make inroads in the states.
By traditional measures, AMLO would look vulnerable. He's insisted on fiscal austerity throughout the pandemic and refuses to divert spending earmarked for infrastructure to social programs. Poverty and unemployment are up.
His critics also say he's a show pony, distracting the public from an urgent humanitarian crisis with a high-profile anticorruption campaign. In particular, he's asked for a referendum on whether former presidents should face corruption charges, giving voters new influence in the country's judicial process.
Germany
Merkel's Reassuring Presence Masks Uncertainty Over Successor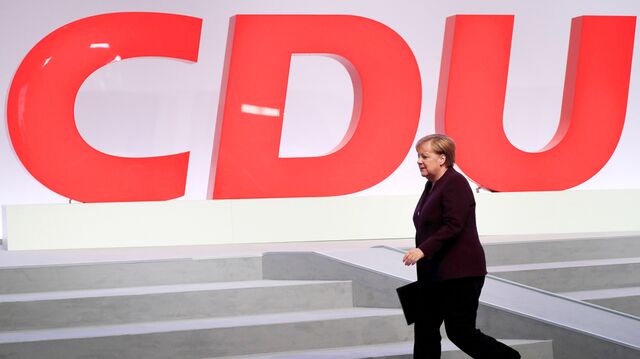 Germany's parliamentary elections this September will be novel in a few ways. With Angela Merkel exiting the stage, it will be the first time an incumbent chancellor won't run for office. Also, a third party will join the Christian Democratic Union and the Social Democrats in making a serious bid for the country's top job: the Greens, the fastest-growing political party in Germany and now its No.2 political force.
In fact, the Greens had briefly surpassed Chancellor Angela Merkel's CDU in polls when the coronavirus pandemic hit and Germans once again rallied behind the trusted figure dubbed Mutti ("Mom").
The void she leaves will be difficult to fill. For one, there's no clear successor within her own conservative bloc. Although a fierce struggle for CDU party chief formally ended with Armin Laschet's victory on Jan. 16, divisions run deep. There will be tough talks with Markus Soeder, the popular head of the CDU's Bavarian sister party, about the bloc's candidate for chancellor. Party elders say there may not be an official candidate until late spring or early summer.
The conservatives' main challenger, the Greens, will also sit on the fence until they decide which of its two co-chairs will run for the chancellery: Annalena Baerbock or Robert Habeck. The Greens will in essence be the kingmaker of this election, either forming a majority with the CDU or in a three-way tieup with the Left party and the Social Democratic Party (SPD), which trails in third place. With such uncertainty, the only likelihood is that it will be a relatively short but intense campaign.
Japan
Covid Discontent Threatens to Relegate Suga to a Caretaker PM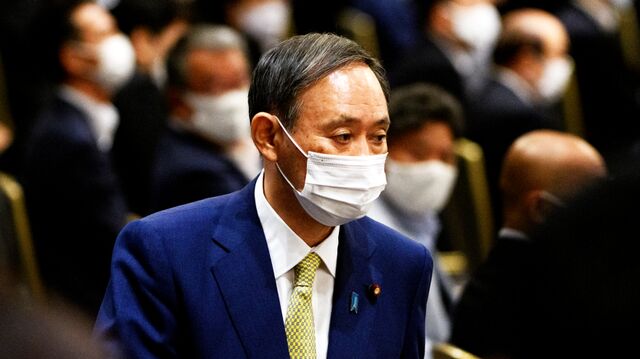 Yoshihide Suga took over from Shinzo Abe, Japan's longest-serving prime minister, in September, with a little more than a year to prove he can be more than a short-time caretaker. To that end, Suga's mostly focused on small but practical issues: He's pushed Japan's mobile carriers to cut their prices and promised to bring Japan's notoriously analog bureaucracy into the digital age.
Japan's also passed generous stimulus, the highest among developed nations relative to GDP, but economic forecasts suggest it'll be a long time before the country gets back to pre-Covid levels of growth. Suga took the controversial position of encouraging domestic travel to boost the economy, rather than asking people to stay home to contain the pandemic, and some have blamed his policies for a recent surge in infections in Tokyo.
While opposition parties are poised to gain more seats, after a decade of infighting, they're unlikely to challenge Suga, the ruling Liberal Democratic Party and the extension of "Abenomics." A threat to Suga is more likely to come from a dynamic challenger within his own ranks, especially if the party does worse than expected in the next national election.
South Korea
Pandemic Puts Universal Basic Income Within Reach as Parties Reposition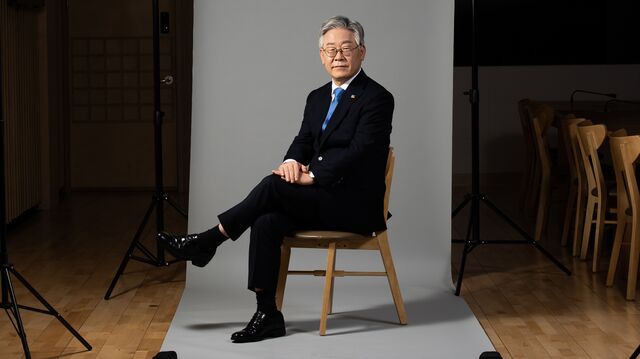 South Korea's been a relative haven during the pandemic, containing Covid with minimal lockdowns and very little economic damage. Voters signaled their confidence in the April legislative elections, and the ruling Democratic Party emerged with 180 out of 300 seats in the National Assembly.
Also bolstering voter enthusiasm: a record spending program, designed to resist widening inequality brought by the pandemic. The government has allocated more than 31 trillion won ($28.2 billion) to stimulus, about evenly split between aid for small businesses and direct cash payments to Koreans.
The popularity of these measures has made Gyeonggi province governor Lee Jae-myung a front runner for the next presidential election in 2022. (President Moon Jae-in is term-limited from running again.) Even before the pandemic, Lee advocated for a universal basic income program to address growing poverty, particularly among elderly Koreans. The past year has strengthened his case and, he says, given it new urgency.
Other politicians are getting on board, even the conservative opposition, which amended its policy platform and introduced a pledge to seek a basic income for all citizens. The conservatives renamed their slate the "People Power Party" in September—a move widely seen as a tilt towards the left.
France
Macron Shifts to the Right in Reset, but Will It Be Enough?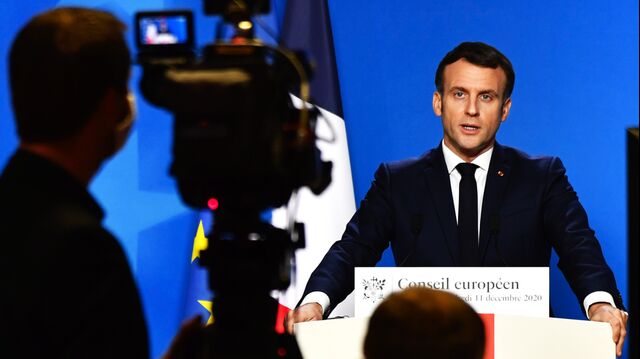 In his 2017 campaign, Emmanuel Macron prom­ised to transform a France tired of its establishment parties. It hasn't gone well. A planned union overhaul and a proposed tax hike on fuel kicked off months of yellow vest demonstrations. His pension reform package triggered strikes that brought Paris to a standstill. Then came Covid, followed by a resurgence in jihadist violence and yet more protests, this time over his plans to bolster the powers of the police.
In the earliest stages of the pandemic, just 29% of French people were satisfied with Macron's performance, according to an Elabe poll. He reshuffled his cabinet and vowed a "new course"— a strong government focused on reconstruction, not reform.
Following the brutal murder last October of a French teacher who showed cartoons of the Prophet Muhammad in class, Macron tacked more to the right, a play for the traditional conservative electorate and a gamble that nationalist Marine Le Pen is his biggest threat to winning a second term in 2022. But the circumstances may also seed the ground for a comeback on the left, especially if the Socialists and the Greens can unite behind one strong candidate.
Brazil
Bolsonaro's Appeal Hinges on Keeping Aid Flowing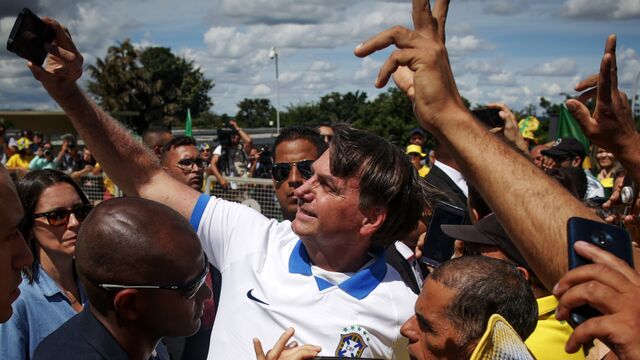 In 2020, President Jair Bolsonaro minimized the risks of the pandemic, refused to completely shut down the economy, caught Covid-19, and saw the country's death toll grow to the second-highest in the world.
He also championed one of the most generous stimulus packages among the world's biggest economies, including more than $62 billion in direct cash transfers to the poor, with tremendous results: The share of Brazilians living in extreme poverty dropped to lower than it was before the pandemic. The unemployment rate also fell, and inequality stood at a 50-year low.
The aid measures, which expired at the end of 2020, have been wildly popular, and Bolsonaro's tried to extend and expand them. So far, though, no one's been able to agree on where the money will come from, and the constitution demands a balanced budget.
Challengers for the presidency will begin jockeying later this year. Almost all the major parties have embraced greater social spending, and the president's rising approval ratings weren't enough to propel his allies in big cities in last year's elections. Bolsonaro's ability to keep the money flowing will be key to his popularity—and his reelection campaign.