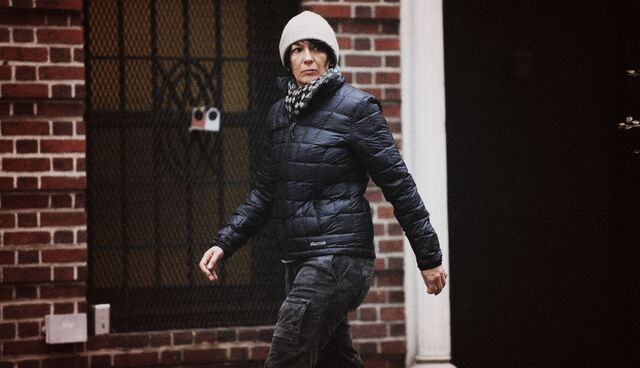 Epstein Scapegoat or Sexual Abuser: The Trial of Ghislaine Maxwell
For the former socialite and the women who say she helped ravage their lives, the moment of reckoning has finally arrived.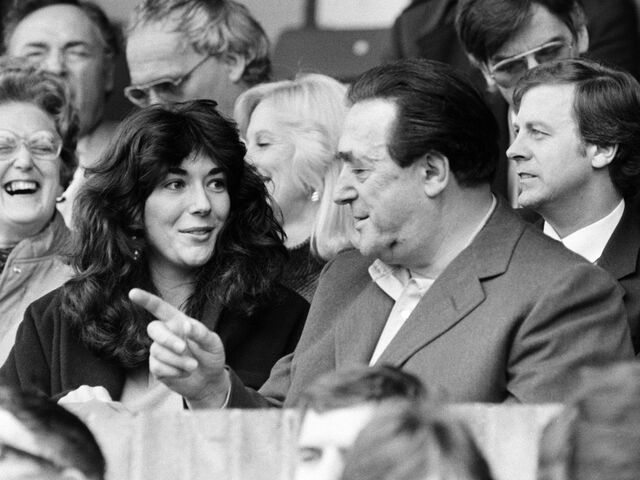 Ghislaine Maxwell's high-society life of private jets, sumptuous mansions and lavish parties with the rich and powerful has collapsed into a grimy cell in Brooklyn. Now, after 16 months behind bars, she is about to do what her ex-boyfriend Jeffrey Epstein never did: stand trial.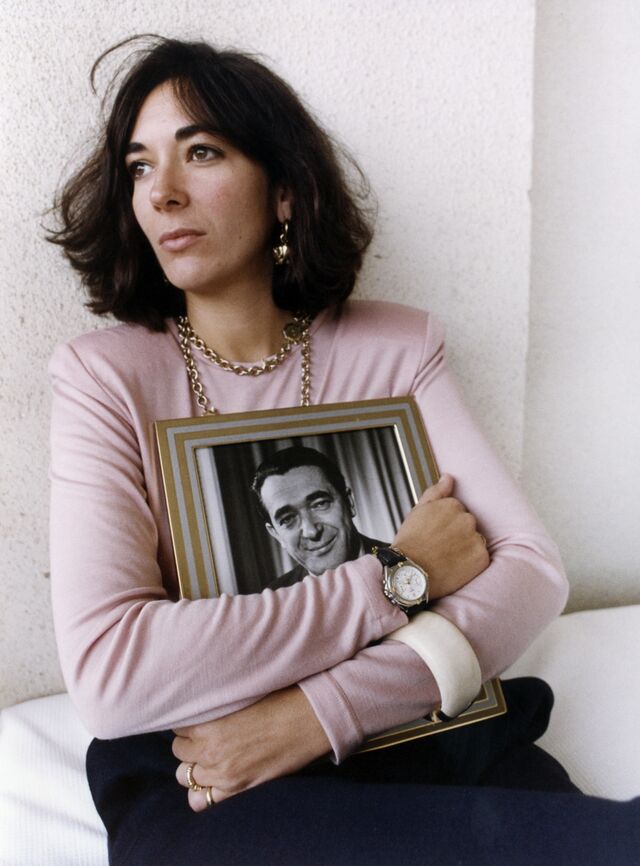 The British socialite and daughter of the late disgraced publishing baron Robert Maxwell is accused of recruiting and grooming a steady stream of girls as young as 14 to be sexually assaulted by Epstein between 1994 to 2004. Prosecutors say Maxwell befriended and helped "normalize" the abuse by being present and even participating in some of it.
The trial will be the first real opportunity for resolution for victims of Epstein, a financier with ties to some of the biggest names on Wall Street. He died in his jail cell before he could be tried for sex trafficking.
Shortly after Epstein's death, more than a dozen victims shared their stories with a judge, having lost their only chance to confront Epstein in a court of law. Courtney Wild said she was 14 and in braces when he abused her. Chauntae Davies said Maxwell "recruited" her into Epstein and Maxwell's "family" before the financier raped her on his private Caribbean island. Davies said she fled barefoot, tearing her feet on the rocks.
"All that it took to bring this man to justice has been robbed by his death," Davies said in 2019. "Please don't rob us of justice again."
Jury selection begins next week for Maxwell, 59, who faces six felony charges, including one count of sex-trafficking a minor. All four alleged victims are expected to testify.
If convicted of the most serious crimes, Maxwell could face as long as 40 years in prison. She has pleaded not guilty to all charges and proclaimed her innocence at a Nov. 1 hearing, saying, "I have not committed any crimes."
Maxwell also faces two perjury charges, which will be tried at a later date. She is unlikely to testify in her own defense.
Maxwell's lawyers have assailed the accusers' accounts about years-old events and say they only implicated the socialite after Epstein's death. Defense lawyer Jeff Pagliuca at a Nov. 10 hearing said he intends to ask the women why they failed to come forward sooner and if substance abuse impaired their memories. The defense also wants to question them about their sexual behavior, but the judge hasn't yet ruled on that request.
Maxwell lawyer Laura Menninger argued the accusers were motivated by "a desire for cash." A compensation fund set up to compensate Epstein's victims concluded its claims process in August after awarding nearly $125 million to more than 135 people.
Who Is Ghislaine Maxwell?
The Oxford-educated and French-born Maxwell came to New York with her father after he acquired the New York Daily News in early 1991. He died later that year after an apparent fall from his yacht, the Lady Ghislaine, named after the daughter on whom he doted.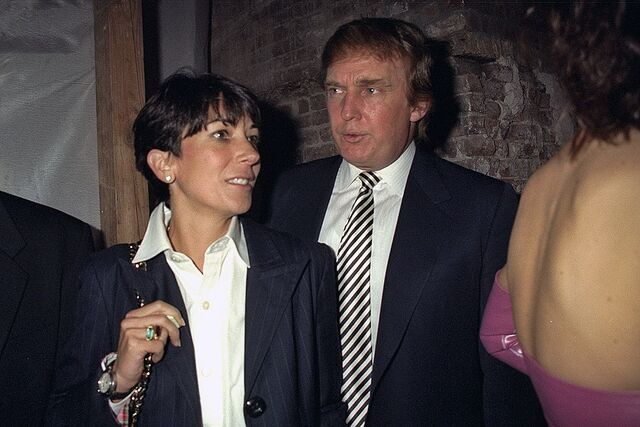 After growing up in English high society, Maxwell continued living the life of a socialite in New York. She met and dated Epstein for several years and introduced him to her circle of rich and famous friends, including Britain's Prince Andrew, whose connection to the financier has forced the British royal from public duties.
Andrew's friendship with Epstein dates back more than 20 years, and the prince reportedly flew on the the financier's private jet and stayed at his properties. He continues to "unequivocally regret" his "ill-judged association" with Epstein, he has said.
Maxwell attended Chelsea Clinton's wedding in 2010 and parties at Donald Trump's Mar-a-Lago club in Palm Beach. She once owned a three-story mews home in London's posh Belgravia neighborhood and a townhouse on East 65th Street in Manhattan.
Maxwell's personal finances have been the subject of great speculation; after her arrest in 2020, she claimed to have less than $1 million in the bank. Prosecutors said at a bail hearing that they had identified more than 15 different bank accounts associated with her from 2016 to the present, with balances ranging from hundreds of thousands of dollars to more than $20 million. Maxwell sold her Manhattan townhouse for $15 million in 2016, and earlier this year sold her London home for 1.75 million pounds ($2.3 million).
The government also said it had information that, between 2007 and 2011, more than $20 million was transferred from offshore accounts associated with Epstein to several associated with Maxwell. Millions were later transferred back, they said.
After Maxwell and Epstein stopped dating, Maxwell began working for him, managing his homes in Manhattan, Paris, Palm Beach, a ranch in New Mexico and a private Caribbean island. Together, they lived a jet-setting, high-net-worth life. But their alleged victims follow a clear pattern of being young, vulnerable and financially strained.
Minor Victim-1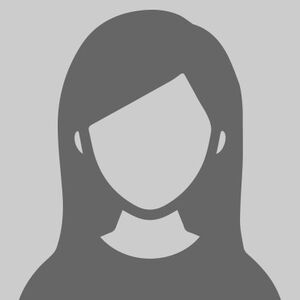 The U.S. says Minor Victim-1 was 14 years old when she met Maxwell, and that the socialite groomed her to engage in sex acts with Epstein between 1994 and 1997. Maxwell is accused of undressing in front of the girl. Prosecutors say Maxwell was present for some of the abuse, including participating in group sexualized massages involving the girl and the financier.
The U.S. says Maxwell was aware the girl was enticed to travel across state lines for sexual encounters with Epstein.
Minor Victim-2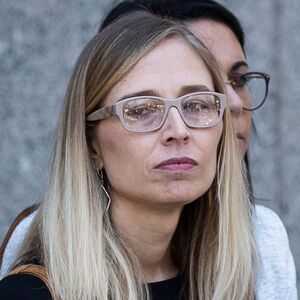 Annie Farmer has identified herself as Minor Victim-2. Maxwell had at least one interaction with Minor Victim-2 at Epstein's New Mexico ranch in 1996 when the girl was under 18, prosecutors said: giving the teen an unsolicited massage while the girl was topless. Maxwell also allegedly encouraged the victim to massage Epstein.
Mark S.Cohen, a lawyer for Maxwell, said Farmer "is a plaintiff in one of those lawsuits seeking millions of dollars from our client and seeking millions of dollars from a fund that's being set up."
Minor Victim-3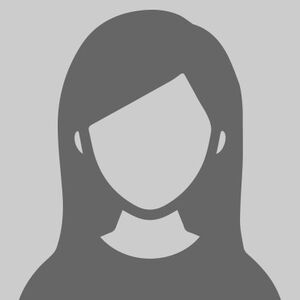 Maxwell allegedly befriended Minor Victim-3 in London sometime between 1994 and 1995, at a time when prosecutors said the British socialite knew the girl was under 18. According to the government, she introduced the girl to Epstein and arranged for multiple interactions with the financier. Maxwell was aware that Epstein engaged in sexual activity with the teen on multiple occasions, prosecutors said.
Maxwell's lawyers have questioned whether Minor Victim-3 could be considered a "victim" under the law because she was 17 when Maxwell allegedly recruited her in London for sexualized massages with Epstein, given the age of consent in the U.K. is 16.
Minor Victim-4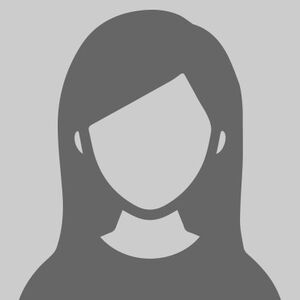 Prosecutors said Maxwell met this girl at Epstein's Palm Beach residence when she was about 14 years old around 2001. Maxwell and other Epstein employees paid her hundreds of dollars in cash to provide sexualized massages for Epstein and to recruit other girls for him, according to the U.S.
Maxwell allegedly groomed the girl to engage in sex acts with the financier and sought to "normalize" the abuse by discussing sexual topics in front of the girl and being present when the teen was nude in the massage room of Epstein's Palm Beach mansion and engaged in sex acts with him.
How Epstein Lured Victims Into His Life
In 2020, Epstein's estate and Maxwell were sued by "Jane Doe," who said she was a 13-year old voice student at the Interlochen Arts Camp in Michigan in 1994 when she met the couple, who took her to movies, invited her to visit Epstein's Palm Beach estate and took her shopping. Epstein "insisted that she pick out and wear little children's cotton underwear," according to her suit.
Doe says Epstein moved her to New York when she was 16 and paid for her tuition at a Manhattan private school. Then, when she was 17, Epstein told her she needed to "lose her virginity" and raped her. Epstein would eventually continuously assault her for several more years, she said, while Maxwell "regularly facilitated" his abuse and was frequently present when it occurred.
Doe and another alleged victim, Annie Farmer, reached settlement agreements with a compensation fund set up for Epstein's victims. Maxwell wasn't a party to the accords, and her lawyer Laura Menninger said, "there is a reasonable assumption" that Doe could be a witness at Maxwell's trial.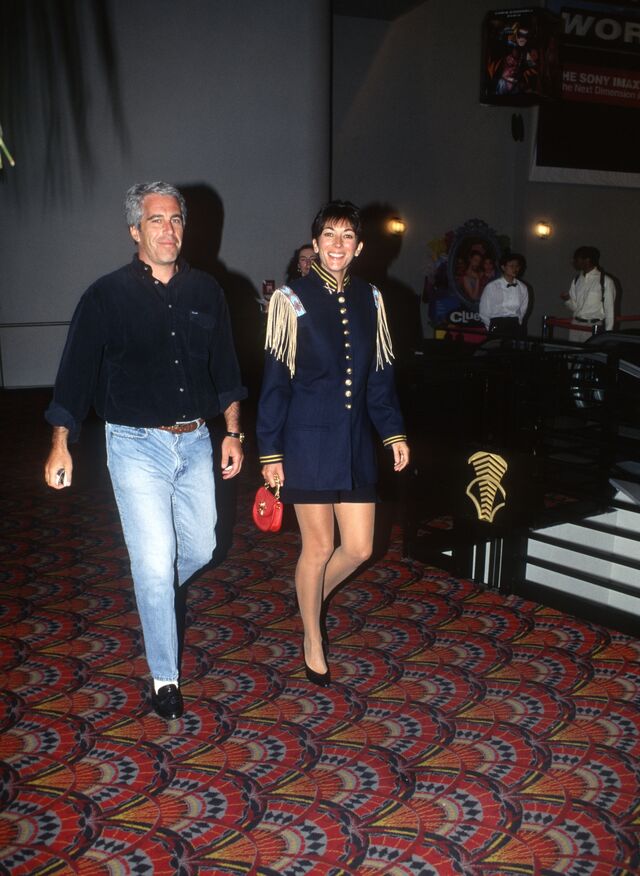 Annie Farmer, who has publicly identified herself as "Minor Victim-2" in Maxwell's criminal case, said she was 16 when the couple invited her to Epstein's New Mexico ranch under the guise of meeting other high school students interested in studying abroad.
Instead, Farmer said she found herself alone with the couple, who took her to a movie and shopping but also groomed her for abuse. One night, Farmer said Maxwell gave her a massage when Farmer was topless and also encouraged her to massage Epstein.
"She is a sexual predator who groomed and abused me and countless other children and young women," Farmer told the judge at a hearing last year. "She has never shown any remorse for her heinous crimes, for the devastating, lasting effects her actions caused."
Jeffrey Epstein's Famous Friends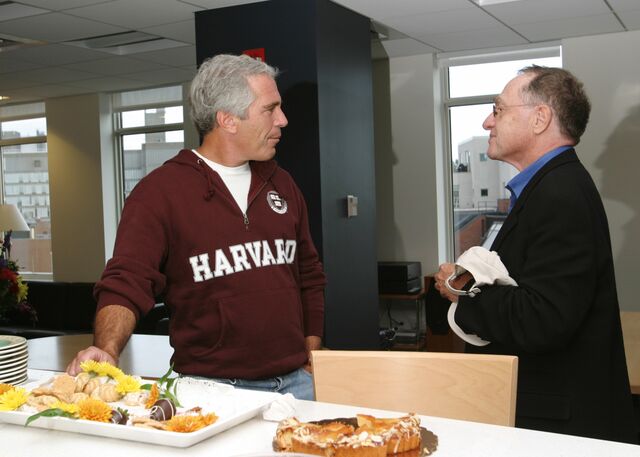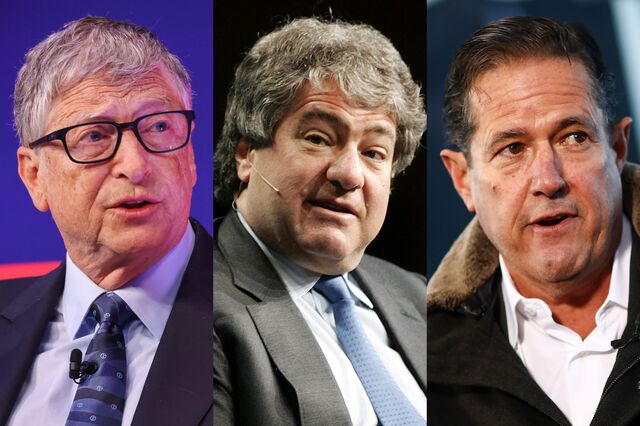 The fallout from each of their associations has varied, but the common reaction is that none claims to have had knowledge of Epstein's behavior. Dershowitz has denied allegations against him and countersued an Epstein accuser for defamation. Wexner said in 2019 that Epstein had deceived him and "misappropriated vast sums of money." Dubin and his wife Eva said in 2020 "that they are horrified by and were completely unaware of Jeffrey Epstein's unspeakable conduct."
Bill Gates called his relationship with Epstein a "huge mistake" in an interview with CNN in August. Black said he was "completely unaware" of Epstein's alleged crimes, and Barclays said their internal investigations made "no findings that Mr. Staley saw, or was aware of, any of Mr. Epstein's alleged crimes."
Former U.S. Attorney Alexander Acosta stepped down as Donald Trump's labor secretary in 2019 amid questions about his handling of Epstein's case in Florida. The Justice Department concluded Acosta used "poor judgment" as the top prosecutor in southern Florida in approving a generous plea deal. Acosta said that Epstein would have walked free if his office hadn't pursued a case in the first place.
Where Is Ghislaine Maxwell Now?
Since her July 2020 arrest, Maxwell has remained in a Brooklyn jail. Her cadre of lawyers have blanketed the court with motions assailing the government's case and motives for prosecuting her. They've called the federal investigation "sloppy," made dozens of complaints about her jail's conditions and filed six losing bids for bail.
At her most recent in-person court appearance Nov. 1, her signature bobbed black hair reached her shoulders and was now streaked with gray. Though she was often photographed at society balls in gowns, Maxwell now appeared in a blue prison jumpsuit and shackles around her wrists and ankles.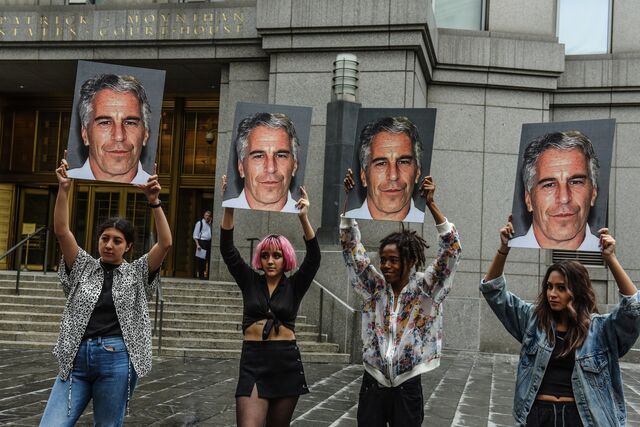 Maxwell is the first high-profile woman to face trial for sexual abuse in the #MeToo era. Until now, only men like Bill Cosby, Harvey Weinstein and R. Kelly have faced a courtroom reckoning. Her defense lawyer David Markus argues Maxwell was only charged because Epstein is dead.
"Ghislaine is being treated as a proxy for Jeffrey Epstein," Markus told the Jerusalem Post in March. "She was only brought in after Epstein died. With him gone, the government needed a scapegoat, someone to blame."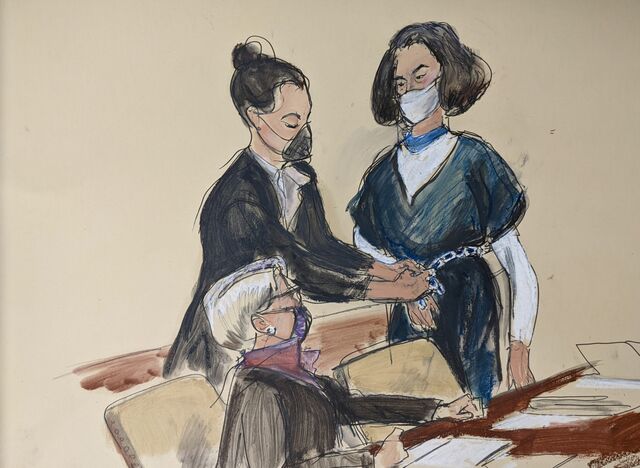 The trial, which is expected to last about six weeks, also promises to shed light on Epstein's world and the role Maxwell played in it. Emails released last year as part of a libel suit brought by accuser Virginia Giuffre showed that as recently as 2015, the couple were still talking.

"You have done nothing wrong and I would urge you to start acting like it," Epstein wrote in a typo-ridden January 2015 email to Maxwell. "Go outside, head high, not as an escaping convict. Go to parties. Deal with it."

') } /*-->*/