Miami Is Hosting The World's Biggest Crypto Party
The Florida city wants to be the center of the Web3 revolution. It has a long way to go.
It was a scene fast becoming typical in Miami. A white Rolls Royce pulled up in front of a new Andean-fusion restaurant in the trendy Wynwood arts district. Inside, bankers, athletes and startup founders milled about, hobnobbing over the city's latest obsession: cryptocurrencies and a future built on blockchain.
The event was organized by Inveniam, a DeFi-focused company that recently relocated to Miami from New York. Mayor Francis Suarez, widely known for his viral "how can I help?" Twitter campaign to bring Silicon Valley to the Magic City, held court.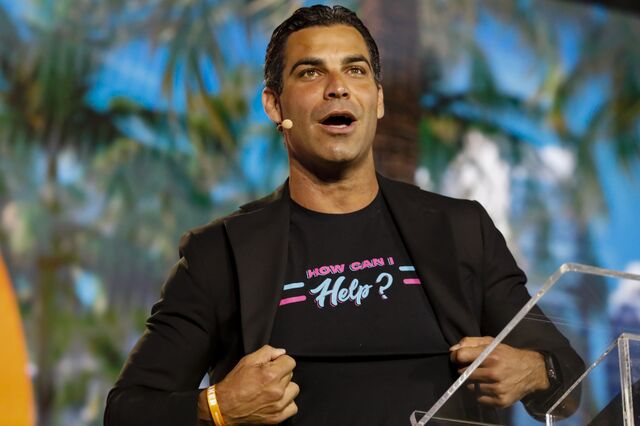 "We are literally taking the gravitational centers of America, in finance it was New York and tech it was Silicon Valley, and we're just basically yanking it down and making it Miami," Suarez told the crowd of newcomers, visitors and longtime residents.
Such sentiments can sound hyperbolic in a city with a long history of bravado and speculation. But even skeptics will acknowledge that crypto culture has suddenly exploded in Miami.
Just blocks away from the Wynwood restaurant, prospective homebuyers at a glitzy new skyscraper can take VR tours in the metaverse before they purchase units with cryptocurrencies. Palm tree-lined streets are peppered with advertisements for tokens that restaurants and clubs are starting to accept. Murals that pay homage to the Bored Ape NFT collection dot the tropical landscape.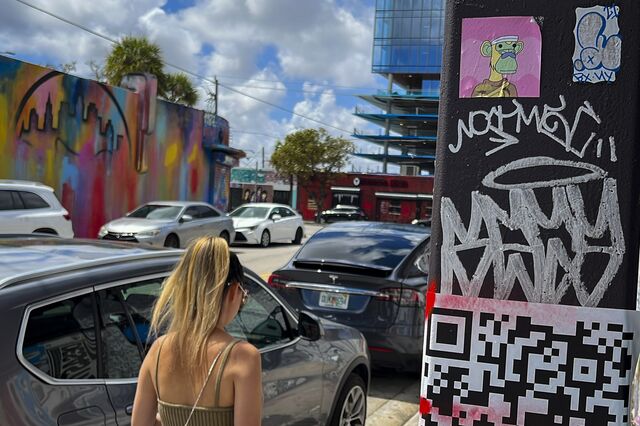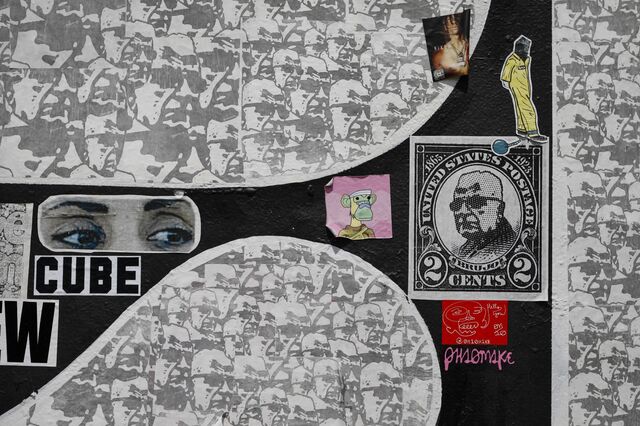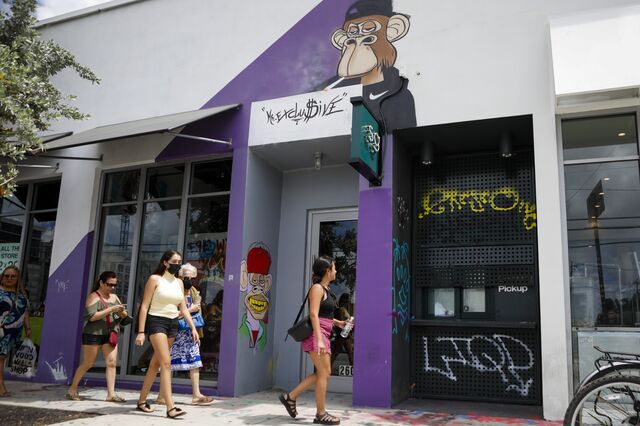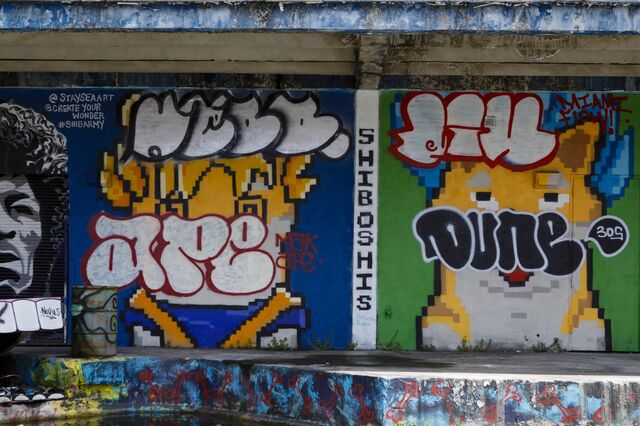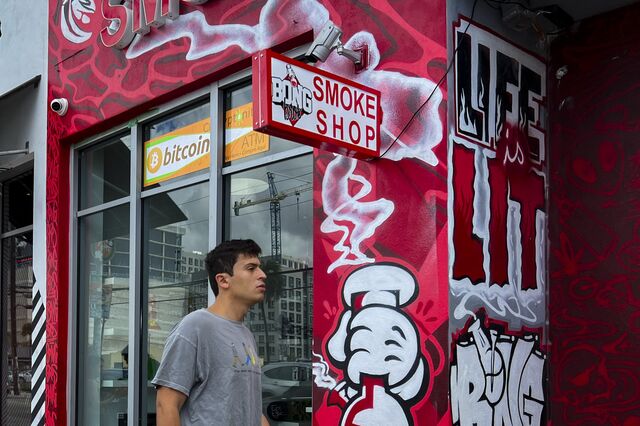 Miami, famous for its beaches, glamour and sex appeal, is trying to establish itself as the center of the crypto revolution as startups bank on an influx of workers and venture capital for a chance to make it big. What San Francisco was for Web 2.0, Miami wants to be for Web3.
It's an effort that was supercharged by the Covid-19 pandemic, which sent droves of young strivers and financiers to South Florida for its sunny landscape and relatively lax virus restrictions. Now, Miami faces a test of whether it will attract a critical mass of money and hype to make it the hub for a new age of the internet.
It has a lot of key ingredients: a growing population of digital token enthusiasts and dealmakers, a pro-crypto mayor and a futuristic vibe that will continue to attract both people and investment. But it takes more than that to win at this game, and San Francisco and New York already have a head start in deals, dollars and tech culture. Meanwhile, cities such as Denver and Austin, Texas, are making their own attempts to establish crypto footholds.
"Up until two years ago, Miami was not even an afterthought in much of the VC world," said Kyle Stanford, a venture capital analyst for research firm PitchBook. "It's going to take more than a couple years."
Since 2019, Miami crypto startups have attracted a sliver of U.S. venture capital investment—about $838 million, compared with $12.7 billion for companies in the San Francisco Bay area and almost $7 billion in New York City, data from PitchBook show. The region ranks fourth in the nation for crypto hires per capita, according to LinkedIn data measuring the first nine months of 2021.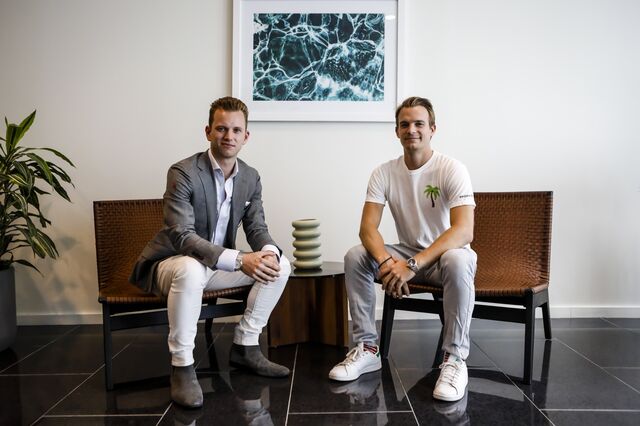 But the growth in Miami's startup scene is undeniable. In 2021, crypto venture deals in the area soared to $745 million from just $6 million the year before, according to PitchBook. This week, Miami Beach will host Bitcoin 2022, touted by organizers as "the biggest Bitcoin event in the world." At crypto happy hours, pickup games with DAO athletic clubs and Web3 networking events across the city, there's a sense that you just have to be here.
"Everyone here in Miami is so available that you never know who you're just going to bump shoulders with," said Kyle Sonlin, the 25-year-old co-founder of Security Token Group. Such tokens act like securities in traditional markets that represent shares or partial ownership in a company, but are on the blockchain and without intermediaries like stock exchanges.
Sonlin and his co-founder, Herwig Konings, have raised $4 million for their startup. The pair met through a business accelerator program at the University of Miami and started Security Token Group in 2017. Everything changed after Covid hit, they say.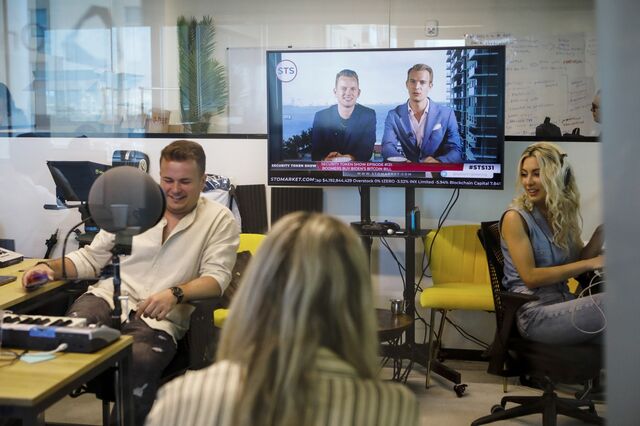 Lines at networking events started getting longer, and meeting people who could potentially help them with their company got easier. Moxies, a neighborhood bar that opened in the Brickell financial district right as the pandemic was taking hold, became a key spot in the startup community.
Sonlin and Konings said they've raised money at the bar meeting investors from New York and California. There are plenty of funding routes—multibillion-dollar managers including Steve Cohen's Point72 Ventures, Blackstone Inc., Apollo Global Management Inc. and Thoma Bravo all announced new South Florida offices during the pandemic, along with VC firms such as G Squared and Founders Fund. Other deals are done through less-traditional options.
"We don't have Sand Hill Road to go to and raise," said Konings, referring to the Silicon Valley home of many venture capital firms. "Miami is cool because we've benefited from family offices. There's a lot of family wealth down here, and they have a different type of risk profile."
Moxies is where Sonlin and Konings became friends with John Pittman, one of the bartenders. Eventually, they lured Pittman into working for their company—a deal that was sealed after a 3 a.m. pitch at their apartment with a presentation titled "Wall Street is Dead."
This type of untraditional networking is characteristic of the new crypto world and Miami's anything-goes attitude, where even bartenders are finding themselves in the startup spirit. These days, Pittman still mixes drinks at Moxies on Mondays and Fridays. At Security Token, he works in sales and content creation.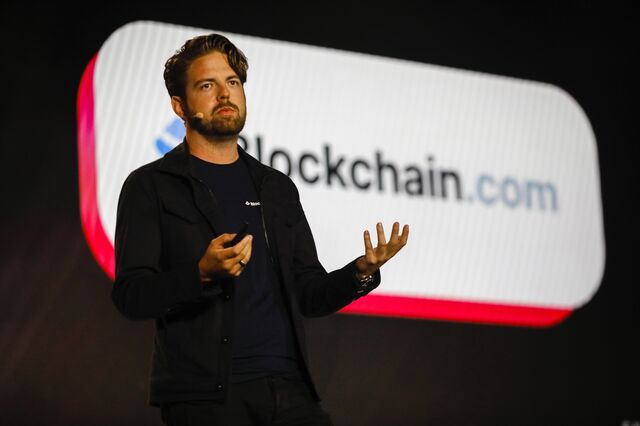 Peter Smith, the 32-year-old CEO of Blockchain.com, the largest crypto company headquartered in Miami, recalls meeting one entrepreneur about six months ago at Mandolin Aegean Bistro, a popular Greek-Turkish restaurant in the city's Design District. Smith ended up investing in that person's project, twice.
"He would have never met me in any other city and I probably would never do that in London or New York," Smith said. "But for some reason culturally, it's just such a normal thing in Miami in a way that's very healthy for the overall tech ecosystem."
Blockchain.com had been based in New York until the pandemic, when Smith decided to move the company. He negotiated with officials in several states early last year, but says Miami won out partly because of the mayor's ability to articulate his long-term vision for crypto companies in the city.
By October, about 200 Blockchain.com employees sat under a pool of fish in Miami's Frost Science Aquarium during the company's annual retreat for a chat with Suarez.
"It's probably the only city in America that you can put your office in where the mayor will come do a Q&A session at your company off site," Smith said. Last week, Blockchain.com raised new funding that values it at about $14 billion, making it one of the most valuable crypto startups.
Patrick O'Meara, chairman and CEO of Inveniam Capital Partners, the DeFi company that hosted the March dinner featuring Suarez, also pointed to the mayor's outreach as pivotal. He said Florida's low-tax environment has made Miami an attractive place for crypto companies, along with the "camaraderie" in the culture.
"It's just very open for business, supportive of building something new," O'Meara said.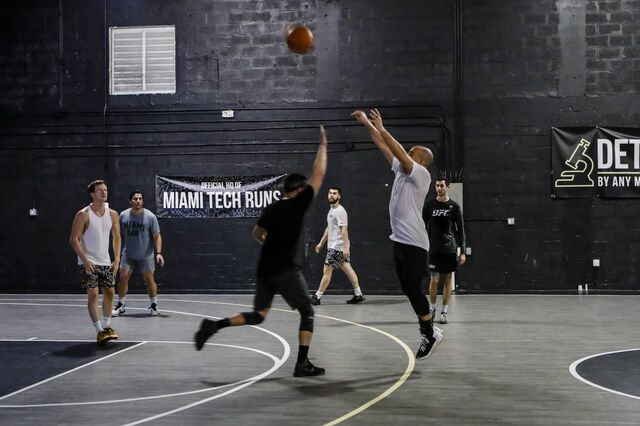 Beyond the excitement are questions over how much the hype can translate into reality. Suarez embraced a MiamiCoin token last year that has fallen about 94% from its peak, according to CoinMarketCap. For all the "Move to Miami" enthusiasm, data from the U.S. Census Bureau shows the population of Miami-Dade County essentially stayed flat in the 12 months through July.
Miami lacks a top-tier university like Stanford that has fueled much of Silicon Valley's startup success. Florida also is a center of polarizing state politics, with Governor Ron DeSantis focusing on a number of culture-war issues popular with Republican base voters—and some libertarian-minded crypto enthusiasts—but controversial with more liberal tech types who may be reluctant to move to the area.
More broadly, transforming an economy takes years, if not decades. And it's unclear how long Miami's pandemic-fueled momentum will last as other cities recover.
"It is definitely too early to say that any of these smaller markets that have seen growth over the past few years are going to sustain it, especially as we come up against new market conditions," said Stanford of PitchBook. "You're going to see many investors pull back to where they know—which is going to be the Bay Area and New York."
Suarez, 44, sees nothing but opportunity. "It may sound dramatic to some, it may sound unrealistic to others, and they may not understand it, and that's OK. We do," he said Friday in front of hundreds of people who had gathered in Wynwood for the Miami NFT Week convention, touting the tokens as a democratizing technology that will change the world.
"The haters, they know what's happening here, and they love to push the counter narratives on our city," he said. His office didn't respond to requests for additional comment.
Auston Bunsen, co-founder of blockchain startup QuickNode, likens the current atmosphere in Miami to what he experienced on a trip to San Francisco 15 years ago.
Bunsen is known in Miami's crypto and tech circles for helping to connect newcomers. In addition to his company, he's co-founder of Miami Tech Runs, a basketball-themed decentralized autonomous organization that has come to embody the new crypto culture.
"I'm actively searching on Twitter, through WhatsApp, Telegram, all these social networks, for people that are moving here that need a line in to a new community," he said as the group was shooting hoops one Saturday morning in a warehouse district just north of the city. "People are moving here because this is where it's happening."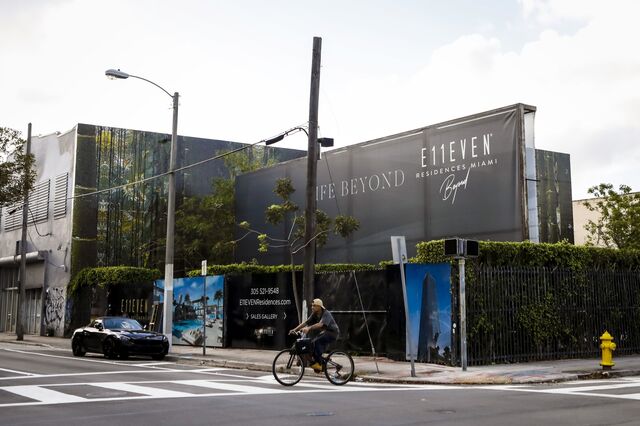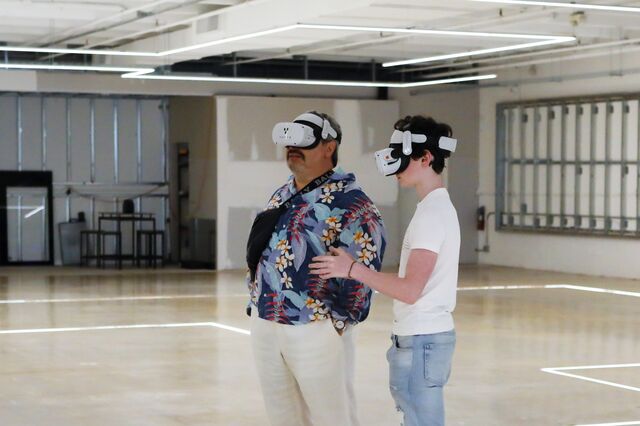 Membership in the DAO requires the purchase of 200 tokens minted by the group before access is granted to a chat where activities are coordinated and planned. At a recent peak, the token reached $11, which would make a membership cost $2,200. More than 300 people are currently on the wait list to join in Miami.
The effects of the excitement have reverberated in the city's real estate market. The median apartment rent in the Miami region soared 55% in February from a year earlier, the fastest pace of the country's top 50 metro areas, according to Realtor.com. Wynwood, once a frontier neighborhood, is now mainstream and dotted with trendy clubs, restaurants and shops that bleed into the upscale Design District, known for its haute couture. The artists have moved west and north, into Allapattah, Little Haiti and beyond.
One of the major upcoming construction projects is downtown's E11even Hotel and Residences, a project from developer Property Markets Group and the team behind the E11even nightclub, a local Miami institution. The two 65-story buildings will include a members club, a nightclub, spa and restaurants.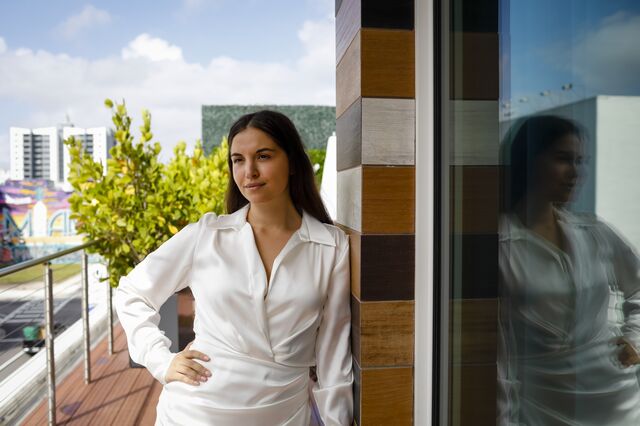 But perhaps the most Miami characteristic of the new property is it's accepting down payments in crypto. It's a carryover from the nightclub, which started taking Bitcoin for table reservations last year.

After checking out plans for the new tower, Kamilla Gazieva put down a little over $30,000 from her crypto wallet to go toward a studio apartment. The process on the FTX exchange took less than five minutes—far faster than converting the tokens to cash and arranging a wire transfer, she said.

"When I saw the opportunity to just buy an apartment with crypto, it was a no-brainer for me to just go ahead and do it," said Gazieva, a 25-year-old who moved to Miami from Los Angeles in 2020.

The E11even Hotel and Residences won't be fully ready until 2025, but potential buyers can get a sneak peek through a VR experience set up in a Wynwood studio. After putting on a headset, visitors are transported onto the rooftop of one tower, while a helicopter lands on the roof of the second. Private cabanas surround the main pool, while a Daniel Popper sculpture connects the two-story club. Panoramic views of Miami are on full display.

"Welcome to the metaverse," the VR guide says, before the tour begins. —With assistance from Heather Perlberg

') } /*-->*/