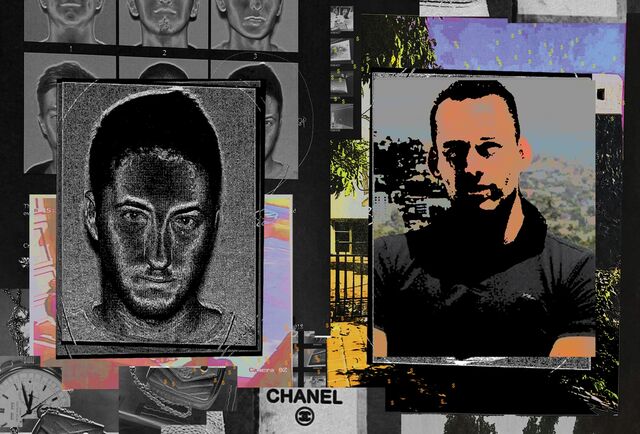 The Open House Hunters Who Hit LA's Rich and Famous
In a stunning crime spree, a pair allegedly stole millions of dollars in watches, bags, and other luxury items from celebrities, the fabulously wealthy, and even friends. Their trial begins on Aug. 25.
Benjamin Ackerman opened the door in his pajamas. It was 7 a.m. on Sept. 20, 2018. Six detectives and six uniformed officers were standing outside his two-story 1930s apartment building in the Carthay neighborhood of Los Angeles. The two-bedroom unit, though modest, was outfitted with a 15-camera indoor-outdoor surveillance system. The authorities were flanked by an LAPD tactical team, and a police helicopter buzzed overhead.
Inside the apartment, the reason for the cameras became clear. Expensive artwork lined the walls near the entryway. Handbags—some that retailed for as much as $100,000—and designer clothing were strewn in the office and organized on the floor by brand: Balenciaga, Chanel, Fendi, Givenchy, Hermès, Louis Vuitton. As they searched the unit, the detectives found Goyard wallets; Cartier, Patek Philippe, and Rolex watches; diamond-encrusted Gucci hair clips; hundreds of bottles of expensive wine; and more artwork. There was also paperwork for a storage unit.

Ultimately, the detectives discovered about 2,500 items—all stolen in a burglary ring that targeted LA's wealthiest enclaves and was masterminded, authorities say, by Ackerman and a partner, a real estate agent named Jason Yaselli. The bust led to one of the largest recoveries of pilfered items in a single arrest in LAPD history, and it put an end to one of the city's most mystifying crime sprees.

According to authorities, the scheme targeted homes that had recently come on the market. Online real estate listings, as well as in-person recon missions at open houses (where Ackerman allegedly posed as a Realtor), helped determine which properties promised the largest troves of luxury items. Sometimes the thefts were as simple as walking in through the front door and out via the yard. Other times they involved returning to locations at night and disabling security alarms and cameras. The duo are said to have hit the rich and famous, the merely rich, and even longtime friends from their years growing up in and near middle-class neighborhoods in Beverly Hills. It's not clear how they met, but acquaintances say that Ackerman and Yaselli—who are 35 and 36, respectively—spent their lives surrounded by, and hungering for, the trappings of extreme wealth.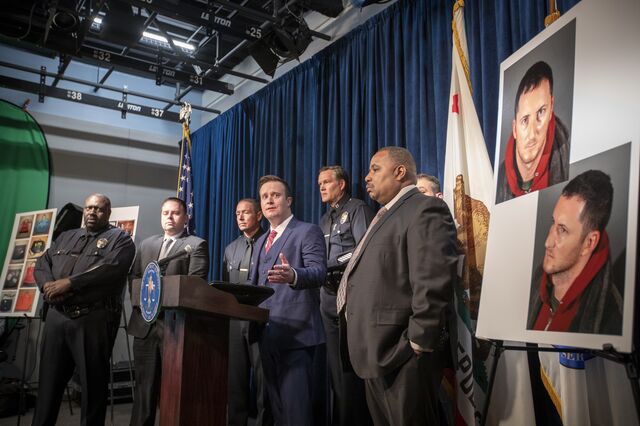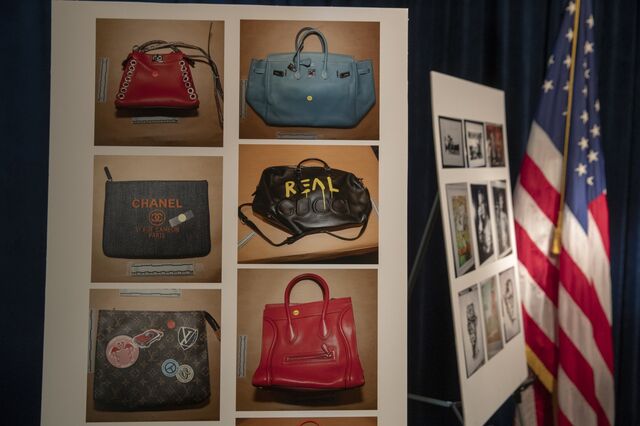 The burglaries were clandestine, calculated, and unnerving to the victims. Often, there was no sign of a break-in—just the realization days, weeks, or even months later that valuables were gone. "Usually guys go in, they break in, they smash, and they're just fumbling around," says LAPD Detective Jared Timmons, who's overseeing the case. These robberies, he adds, were "very surgical."
The stealth approach allowed for the theft at one Beverly Hills home alone of more than 150 luxury items worth about $2.5 million, authorities say. Prosecutors working for George Gascón, LA's district attorney, say at least $5.5 million in valuables from 13 homes was taken from December 2016 to July 2018. The overall price tag might be far higher given that the pair are believed to have been active for several years prior.
Both have pleaded not guilty. (Yaselli was arrested separately in August 2019.) They're charged with 14 counts of burglary, 32 counts of money laundering, and one count of conspiracy to commit money laundering. The pair is accused of selling the stolen items to pawnshops and secondhand luxury retailers; Ackerman allegedly would deposit the proceeds and transfer them to Yaselli, who'd then pay the bills Ackerman racked up on his partner's credit cards. For doing so, Yaselli got American Airlines frequent-flyer miles and American Express travel reward points.
A trial is scheduled to begin on Aug. 25. At a preliminary hearing this spring, Ackerman's lawyer, Gary Jay Kaufman, said authorities "are painting Mr. Ackerman out to be a James Bond of burglary," adding that the crimes he's accused of are "not even fathomable." Yaselli's lawyer, Victor Sherman, acknowledged that his client let Ackerman use his credit cards but contended that Yaselli wasn't present at any of the burglaries. He said "there is not a single shred of evidence in this case Mr. Yaselli has anything to do with picking out what house will be burglarized on a particular day or how it's going to be done." Prosecutors didn't dispute that Yaselli wasn't physically present for the burglaries, but they said that he benefited from the scheme and pushed Ackerman to keep going. "Mr. Yaselli is morally and legally just as responsible for these burglaries as is the person who carries them out—just like a getaway driver would be," said Deputy District Attorney Jeffrey Stodel. The defense's arguments didn't sway the presiding judge, who ruled that the case could proceed. In the meantime, Sherman and Kaufman are appealing the money laundering charges.
Here are some of the notable robberies the pair are accused of, along with what was stolen.
Victim:
Date of Burglary:
Linnea Stalberg
Dec. 4, 2016
Location:
Laurel Canyon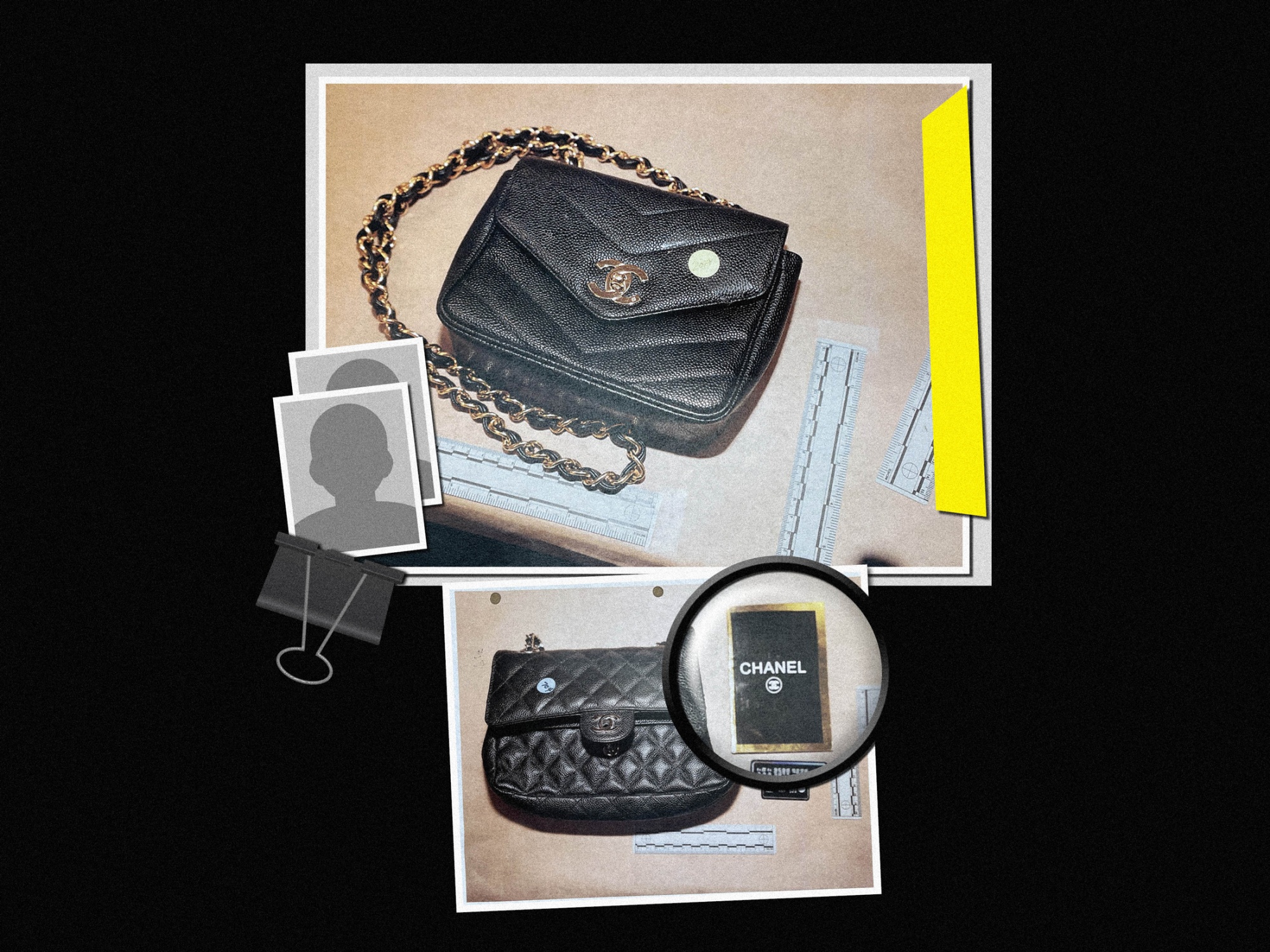 Source: LAPD
"I've got Sunday set up for at least 5K," Ackerman texted Yaselli, according to court documents. He'd just left an open house—the first of two—at a cottage on the market for $1.7 million. The photos accompanying the online listing showed two cavernous walk-in closets packed with clothes, shoes, and bags.

Stalberg is a marketing executive who collected pricey jewelry and Chanel, Givenchy, and Louis Vuitton handbags. Before the second open house, Stalberg locked her jewelry in a safe and stuffed her handbags into dust bags and stashed them on a high closet shelf. Ackerman showed up with a plan: "Chanel. Easy out via yard," he texted Yaselli. That night, Stalberg pulled out a ladder to retrieve her purses. Several were missing. Four Chanel purses, each worth $20,000 to $50,000, were recovered.
Victims:
Date of Burglary:
Rabbi Karen Fox and her husband, Michael Rosen
July 7 to Aug. 14, 2017
Location:
Carthay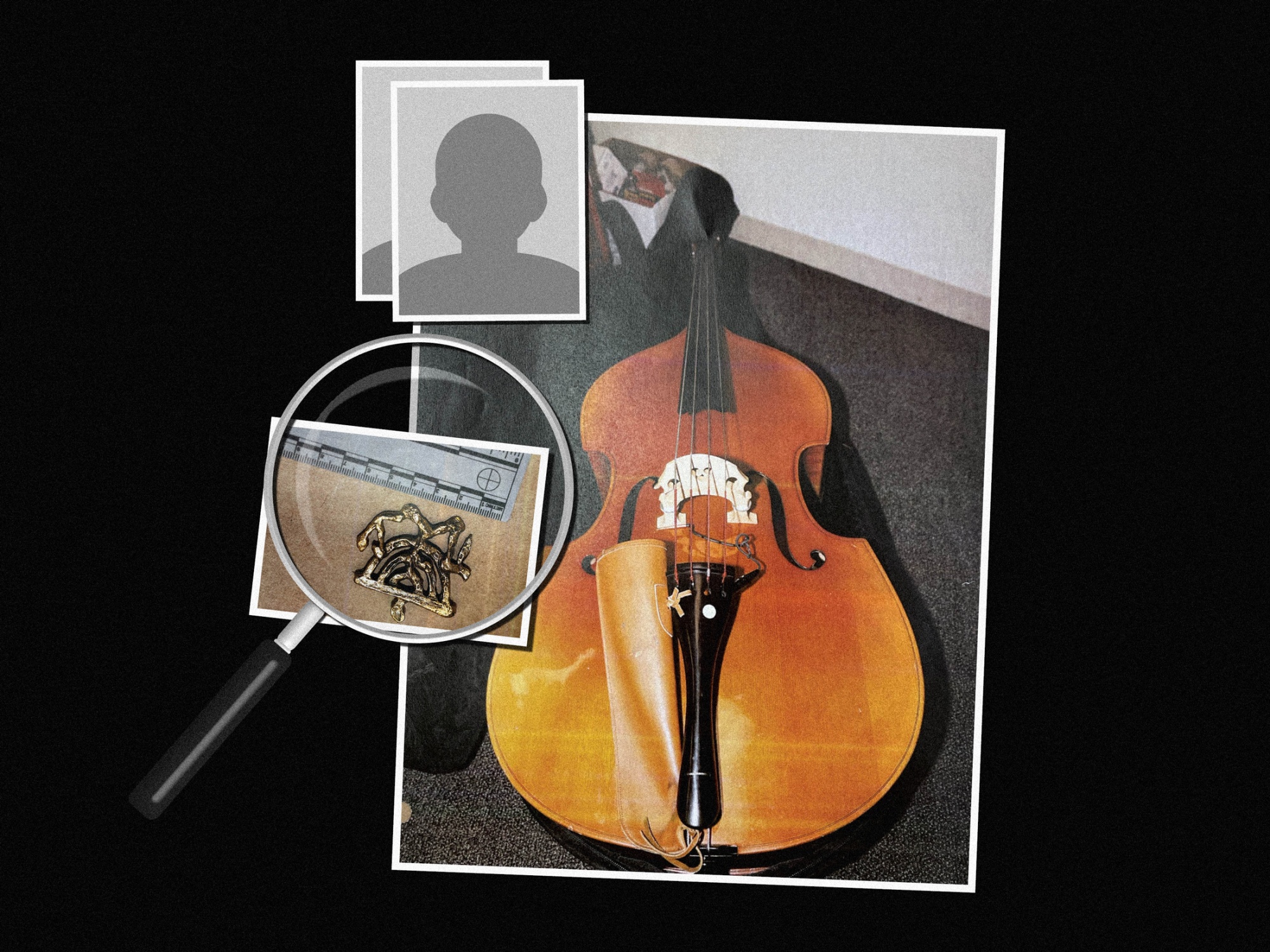 Source: LAPD
In July 2017, Fox and Rosen flew to New York City to meet their infant grandchild. They'd arranged for Ackerman, the son of a close family friend, to move mail to their backyard. Fox spent her career at the storied Wilshire Boulevard Temple. During World War II, her grandmother sold pieces of a cherished gold necklace to feed her family, buy medicine for her diabetic husband, and eventually escape Germany for the US. Fox kept what remained of the necklace with other heirlooms in a safe in the primary bedroom.

On July 16, Ackerman texted Yaselli: "Remember the people in my neighborhood who's [sic] mail I watch?" he wrote. "They left their safe unlocked [4 smiley emojis]." He added, "I'm inside. Going through it." Having attended Shabbat and Passover dinners at the house, Ackerman was familiar with the layout. And because he knew Fox and Rosen's travel plans, he could take his time scrutinizing their belongings. "I'm still going through jewelry," he texted Yaselli at 9:53 p.m. "I'm sure there's cash in here too."

A menorah-shaped brooch and a standing bass owned by the couple's son were among the items recovered. The necklace never was. In emotional court testimony in March, Fox said it represented "our family's survival story, a Jewish survival story"—and that she'd planned to pass down the necklace to her children and grandchildren. She and Rosen had lived in their home for 35 years. They sold it after the burglary, she says, because they no longer felt safe given that Ackerman still lives a few blocks away.
Victim:
Date of Burglary:
Adam Lambert
Nov. 30 & Dec. 2, 2017
Location:
Hollywood Hills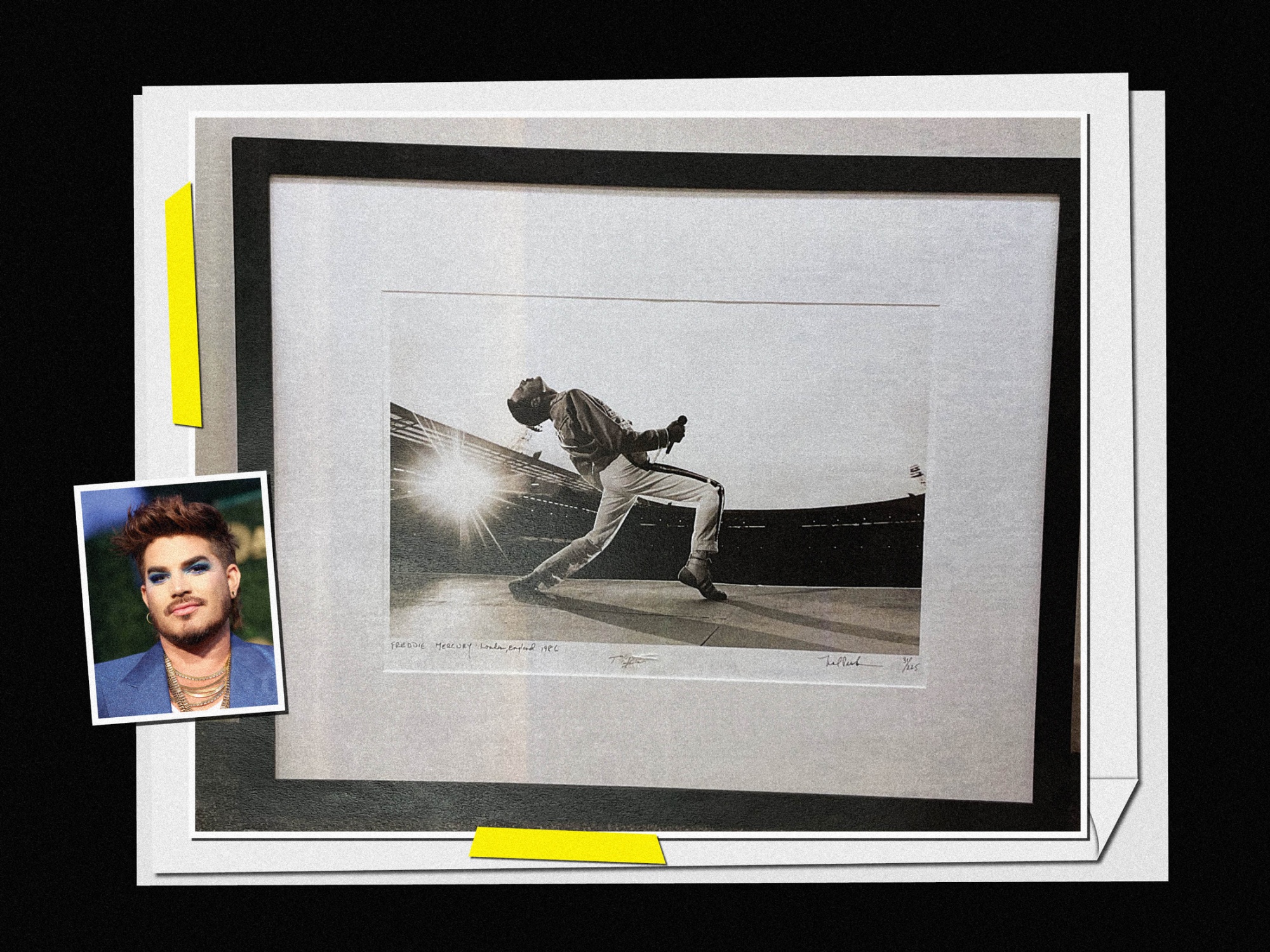 Photographer: Lambert: Amy Sussman/Getty Images; Stolen item: LAPD
Lambert's house was on the market for almost $4 million while the singer was on tour in Europe with the band Queen. One of the items Ackerman is said to have plucked from Lambert's wall: a photo of Queen's original frontman, the late Freddie Mercury, which was inscribed with "To Adam." When it was recovered, the photo of Mercury was hanging in Ackerman's laundry room, though the inscription had been altered. It now said "To Ben" over a layer of Wite-Out.
Victims:
Date of Burglar:
John Hodges and
Punch Hutton
Dec. 3, 2017
Location:
Hollywood Hills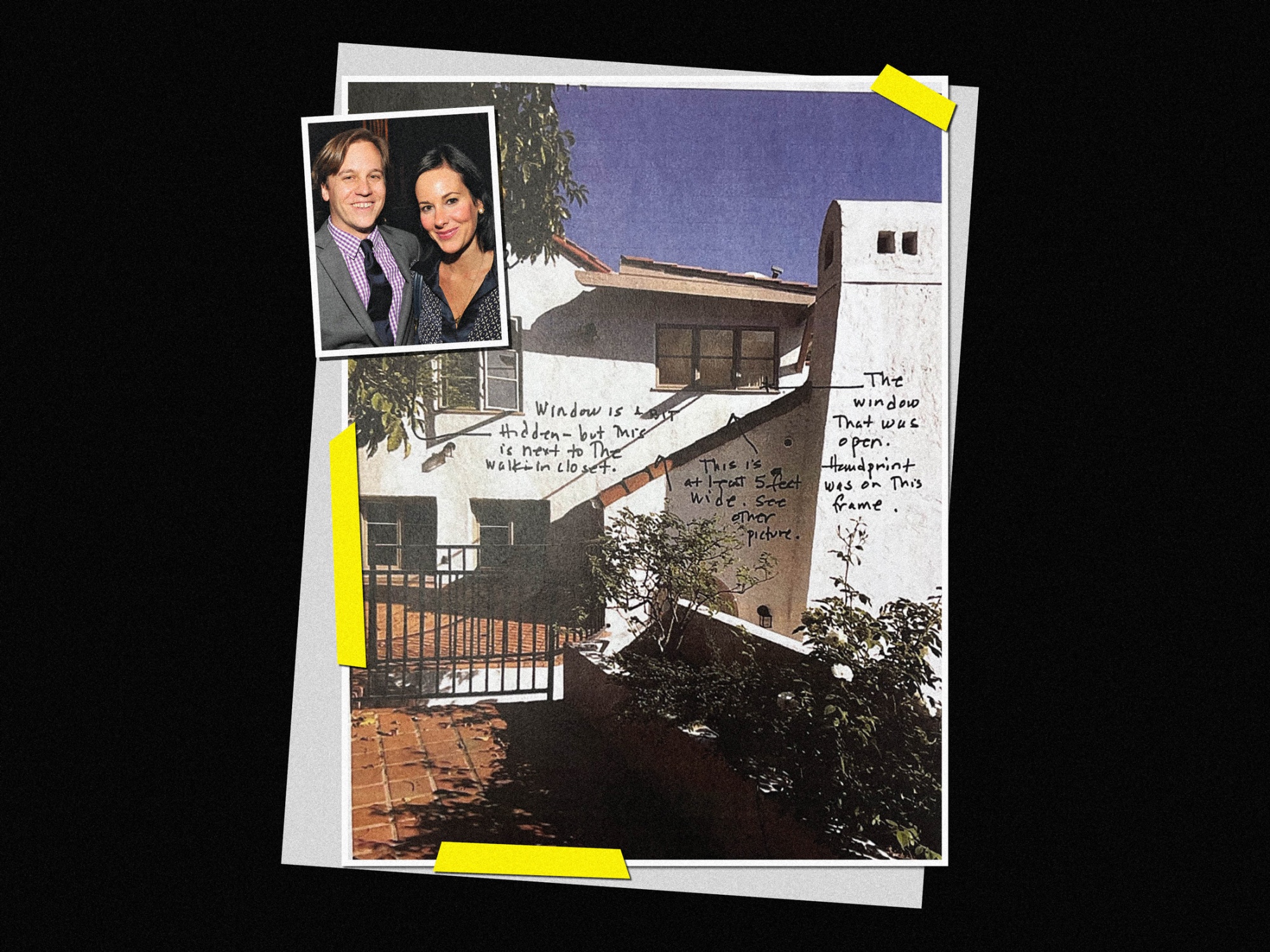 Photographer: Hodges and Punch: Patrick McMullan/Getty Images; House: LAPD
At about 4:15 p.m., a real estate agent for former Vanity Fair editor Hutton and her film-producer husband locked up the house—located a block behind Chateau Marmont—and left. The online listing had extensive photography and a 3D tour of the home, which showed a portrait of Hutton and her kids, signaling that it was owner-occupied and likely full of their stuff.

According to authorities, Ackerman hopped Hutton and Hodges's backyard fence, hoisted himself about 5 feet onto the roof, and pushed open a window in the primary bedroom that he'd unlocked earlier. (This photo, of the back of the house, is annotated with Hutton's notes on the break-in.)

Once he was back outside, Ackerman sent Yaselli a text—"Well just when you thought the day was done ;)"—with an attached photo. In it his hand was gripping a towel wrapped around the handle of a Louis Vuitton tote and a blue Goyard tote, and there was a jewelry box peeking out of the Goyard. "That's you right now!!!!" Yaselli replied. "I've been watching this house for a while," Ackerman texted.

That night, Hutton realized her jewelry was gone. Several of her bags and her husband's Rolexes were also missing. (In all, the couple's stolen valuables were worth $215,000.) She felt a draft and noticed a window was slightly open; there was a smudge on the wall beneath it. On closer inspection, she saw fingerprints, a handprint, and a shoe print. Later, police matched the prints to Ackerman's. One of the bags and some of the less valuable jewelry was eventually recovered.
Victims:
Date of Burglary:
Usher and then-wife Grace Miguel
March 20, 2018
Location:
Hollywood Hills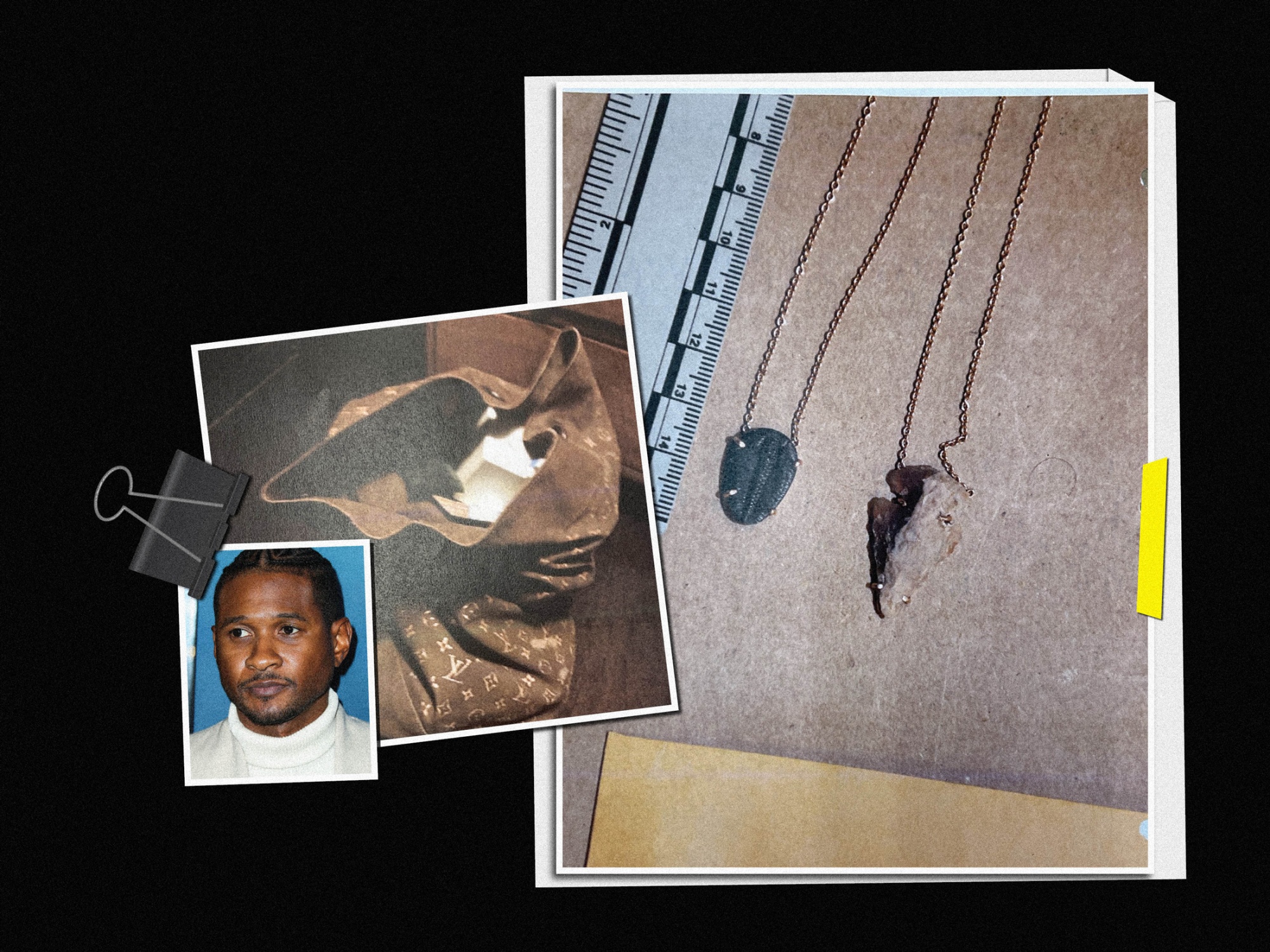 Photographer: Usher: Xavier Collin/Alamy; Stolen items: LAPD
The photo captions accompanying the $4.2 million online listing of a villa near Chateau Marmont emphasized the owner's "eye-catching decor" and "striking artwork." The most notable item stolen, though, was an NBA championship ring from the Cleveland Cavaliers' Finals victory in 2016. The ring had been a gift from LeBron James to the singer Usher—the home's owner. Also stolen: a $220,000 watch, a necklace worth $200,000, expensive wine, $20,000 in cash, and a Louis Vuitton bag (above, in a photo that detectives recovered from Ackerman's phone). All told, the score was worth about $800,000. Only one gold necklace imprinted with the singer's name and another featuring an arrowhead gem (above, right) were recovered.

Ackerman appears not to have known that it was Usher's home while he was allegedly robbing it. "Omg it was usher!!!!!!!!!!" Ackerman wrote to Yaselli afterward. "I wonder if there's a song that has both usher and Adam lambert [three smiley emojis]."
Victims:
Date of Burglary:
Dorit and Paul Kemsley
June 28, 2018
Location:
Beverly Hills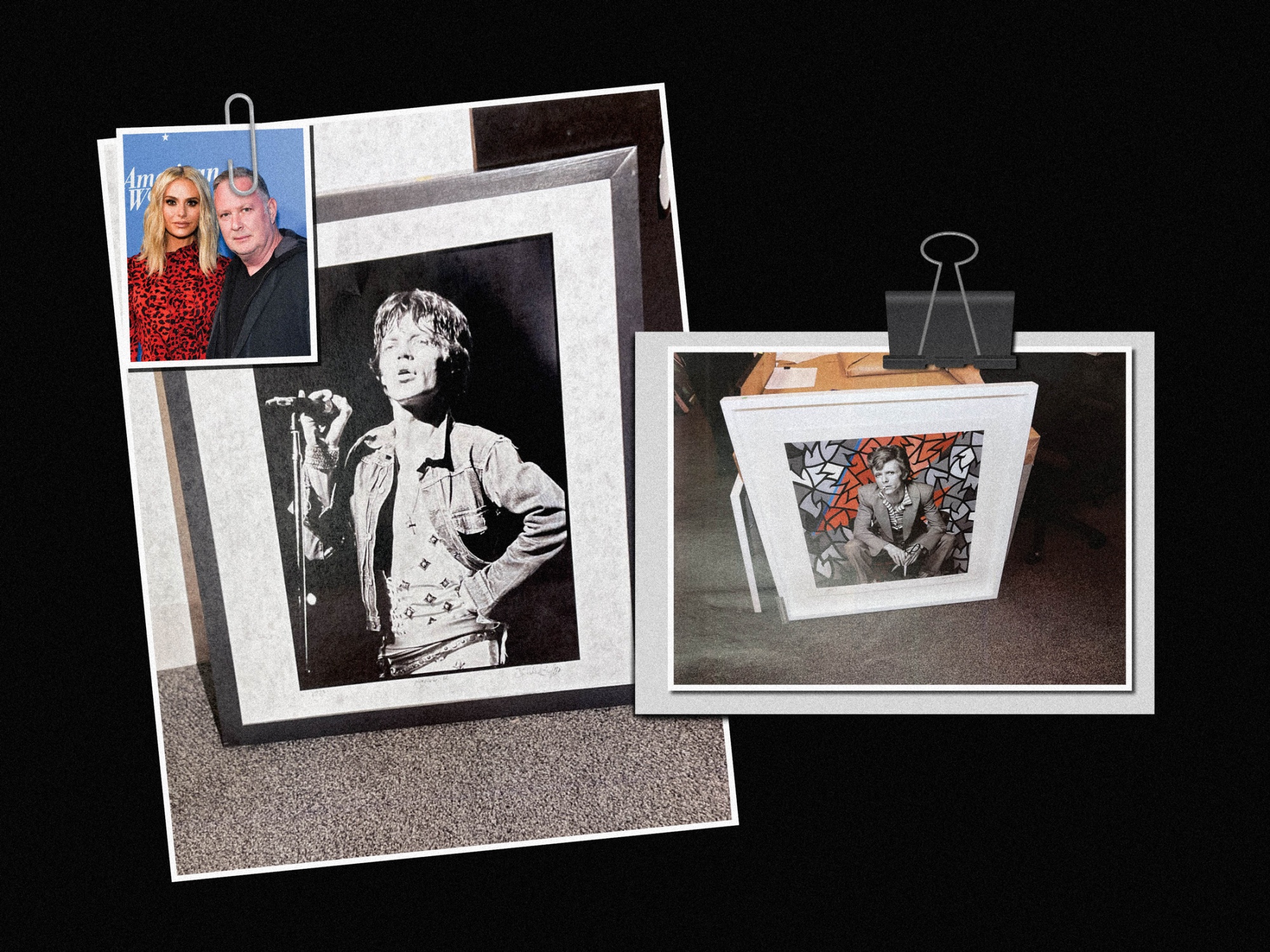 Photographer: Kemsleys: Presley Ann/Getty Images; Stolen items: LAPD
Authorities say Ackerman entered the Kemsley house while they were out of town. When the Real Housewives of Beverly Hills star returned, she and her husband had been robbed of artwork, jewelry, a pricey wine collection, handbags, and wallets worth more than $2.5 million, the largest total sum of any of the hits. Among the 150-plus items detectives recovered were 43 purses and handbags, 30 bracelets, 25 necklaces, a Social Security card, two framed photographs (one of Faye Dunaway and one of Clint Eastwood) by photographer Terry O'Neill, plus the photos shown here of Mick Jagger and David Bowie, also by O'Neill.
Victims:
Date of Burglary:
Michael and Rebecca Gores
July 21, 2018
Location:
West Hollywood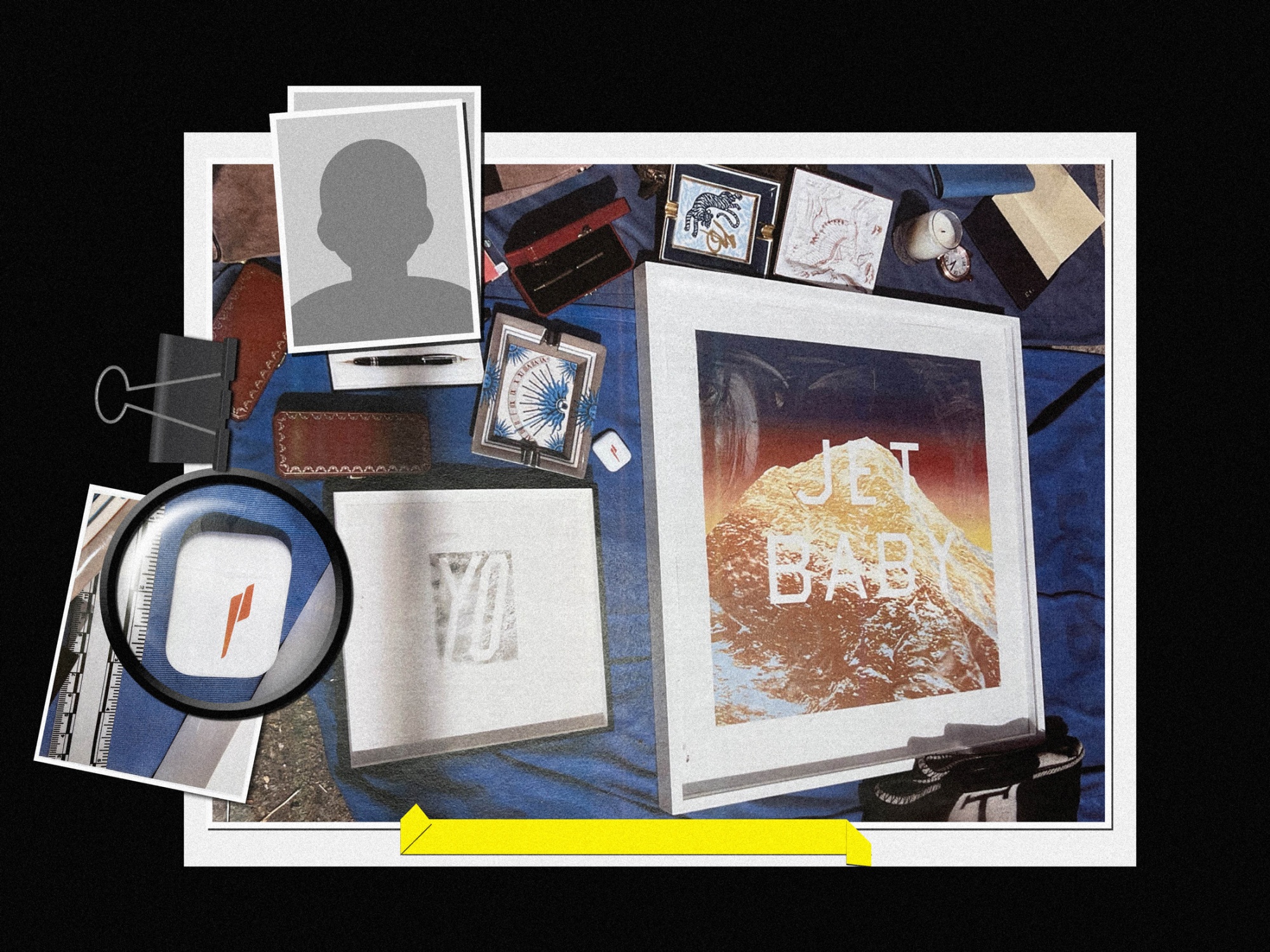 Source: LAPD

When detectives searched Ackerman's home, artwork from the Goreses' house—including a print by renowned LA artist Ed Ruscha, Jet Baby—graced his walls.

Ackerman's arrest was sparked by an inquiry he made to an online auction house. He asked about the value of another stolen print that belonged to the Goreses by street artist Retna (not pictured here). His interest, relayed by the auctioneer to the Goreses, alerted them to a possible suspect; they then relayed their information to the LAPD.

The total value of goods stolen from the Goreses' home after an open house was about $200,000, according to authorities. The pair might have taken the AirPods case decorated with the insignia for Paradigm Talent Agency (inset above) as a trophy; Michael Gores is an agent there, and his father, Sam, is the chairman and founder. The company represents celebrities including Stephen King, Zoe Kravitz, and Sydney Sweeney.

') } /*-->*/