Part 1:
Why Teachers Are Quitting
The past two years have thrust teachers and public schools to the center of pandemic debates and culture battles. What happens when educators decide it just isn't worth it?
The school year wasn't even over when Diane D'Costa knew she had to quit. At 26, after teaching for just four years, she was done with the profession. "I was doing the job of five people," she says about her work at a Washington, D.C., charter school, where she taught until March.
For decades, America's educators have said they would've abandoned the job long ago were it not for their devotion to their students. But after a demanding and demoralizing two years that included Zoom schooling, culture wars, and shootings, those threats have finally become real. A Gallup Poll in February showed that K-12 educators were the most burned-out segment of the US labor force.
Now teachers are walking out by the hundreds of thousands, vowing never to return. A study by the National Center for Education Statistics (NCES) in March found that 44% of public schools reported teaching vacancies. By LinkedIn's calculations, the number of teachers who quit in June was almost 41% higher than a year earlier.
Although some school districts managed to fill their vacancies to start the school year, many in rural areas and those serving low-income families are still having trouble doing so. In some cases, schools are even allowing veterans and other noncredentialed workers to step in as teachers and, in extreme cases, reducing the school week to four days.
So many teachers are resigning that a cottage industry of coaching services has sprung up to help them find new careers. "It is a lonely road trying to figure out what you want to do next when your entire identity has been teaching—when you wake up thinking about your kids, when you go to sleep thinking about your kids," says Brittany Long, founder of Life After Teaching, a resource network, newsletter, and Facebook group with 40,000 members. Most former teachers are pursuing better-paying jobs, reinventing themselves as software engineers, executive assistants, and recruiters, according to data from LinkedIn.
An educator exodus not only has worrisome implications for the future of the profession and generations of children, it's also disquieting for what it says about the value the country places on a career dominated by women. About 76% of the 3.5 million US public school teachers were female in the 2017-18 academic year, the latest available NCES data show. As women abandon the field for industries in which pay is higher, stress lower, and creative thinking more valued, education could see a generation-long brain drain. "This is good for women, but it's bad for schools," says Barbara Biasi, an assistant professor of economics at the Yale School of Management.
It's only going to get worse. Almost 2 in 5 teachers plan to quit in the next two years, according to a June survey of members of the American Federation of Teachers union. Chief among the reasons are salaries that haven't kept up with inflation, student behavioral problems that have gotten worse during the pandemic, and a lack of respect as schools have become the latest political battleground. A report from the National Education Association found that starting salaries averaged $41,770 for the 2020-21 school year, a 4% decrease from the prior year when adjusted for inflation and the lowest in at least a decade.
The teachers profiled here—some new to the profession, some not—reveal what pushed them over the edge and what changes could've prevented them from quitting. Some, such as D'Costa, were ecstatic about the prospect of new opportunities outside the classroom. Others spoke through tears about the guilt and shame intertwined with the hardest decision of their lives—giving up their passion because they're worn down by a broken system. The interviews have been edited for clarity and style. —Nic Querolo, with Ella Ceron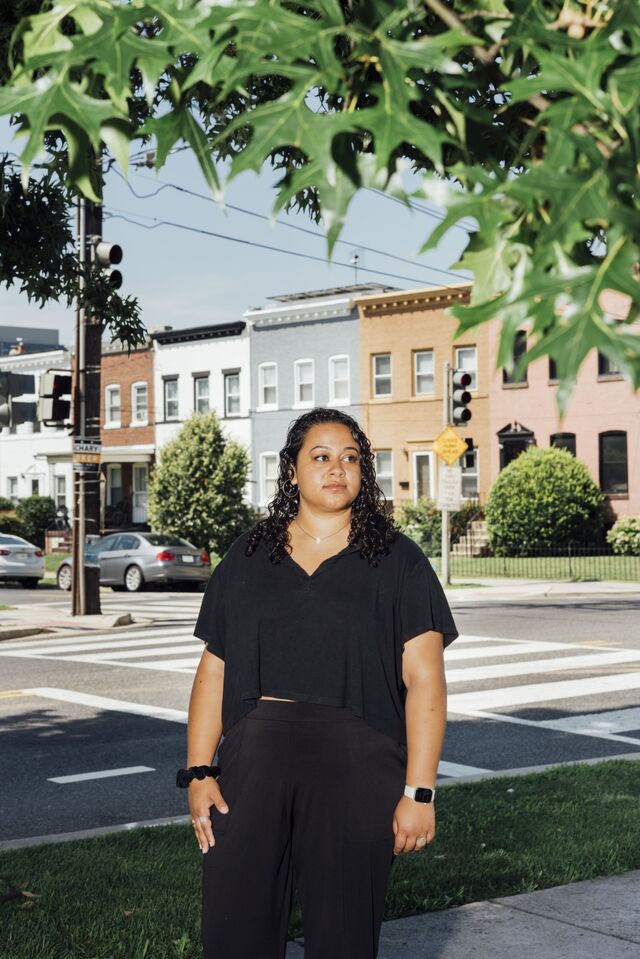 Diane D'Costa, 26
Middle school teacher

● Washington
Why she went into teaching: After college I joined Teach for America and moved to Tulsa. I taught high school social studies for two years. In my second year is when the pandemic hit. In 2020, I wanted to move back to the D.C. area, where I'm from. I got a really exciting opportunity to work at a new charter middle school in Fort Totten. I developed the curriculum, and it was a really exciting time. But teaching during the pandemic was challenging, to the point of being grueling and demoralizing. Any good teaching is cohesive and across multiple days, and lessons build on each other. It was a hard time to plan and prepare for so much unknown.
Why she left: It was abundantly clear that the priority was not on how much are we learning but on how we could keep the schools open so that kids have a place to go. That's important but not why I was in teaching.
One of my friends won a county council seat and asked me to be part of his team. When the opportunity presented itself to work with communities, do constituent services, and advocate at the local government level, it just felt like I had to take advantage of that. So I finished out quarter three with my students in March. I tried to be as nondisruptive as possible, leaving midyear. But I was compromising so much of myself. I just got to a point where I was like, "I can't continue just being a martyr to the system."
What she's doing now: My first realization working in local government was that I could stand up or sit down. I could go to the bathroom at any point in time. If I showed up 10 minutes late, it wasn't a catastrophic problem. No one even cares. Being a teacher, I was doing the job of five people: I was a curriculum writer, I was a data analyst, I was a parent contact coordinator. As a teacher, when I would ask questions about policies or systems we had, it was almost looked down upon, in the sense that it was causing a problem or making things more difficult. Whereas now my creativity and solutions thinking is seen as an asset.
What would it have taken to keep her in teaching: If we as teachers weren't seen as just cogs in a machine to fill classrooms and supervise children, but rather seen as creative intellectuals contributing to a school culture and helping youth development. —As told to Olivia Rockeman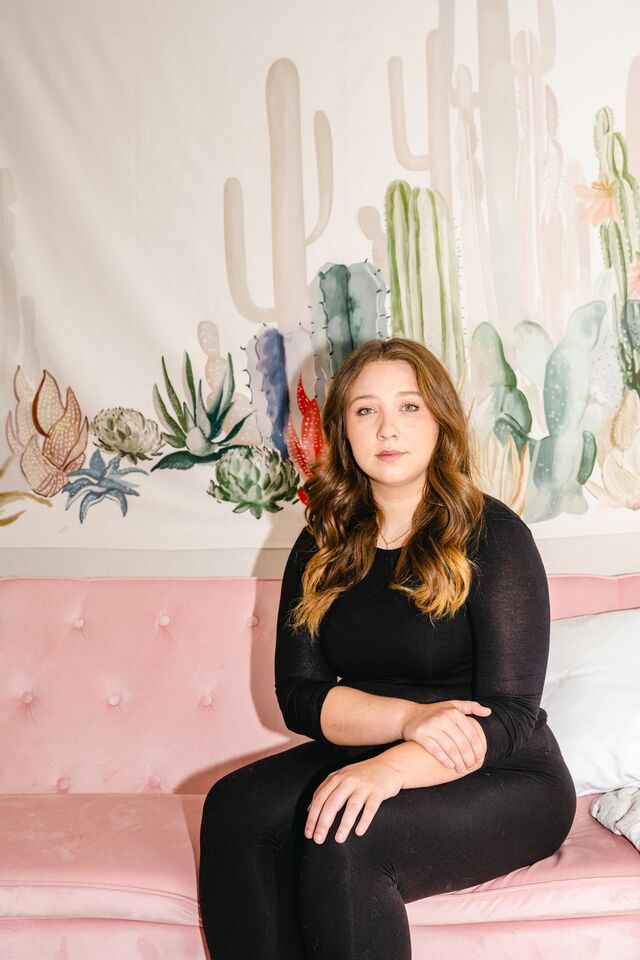 Megan Rudy, 26
Elementary school teacher

● Tempe, Ariz.
Why she went into teaching: I really felt like I could make a difference and I was good for kids. I remember the adults in my life who helped me and loved me, and I liked the idea that I could be that for somebody else.
Why she left: I was teaching at a charter school. The underbelly of the charter system in Arizona is that they are only accessible for families that are wealthy. When Covid hit, things really began to take a sour turn. My school system froze our annual raise.
The people who ran our school were politically right-leaning, so they handled Covid in a way that I felt was inappropriate. When staff voiced concerns about safety, the parent community lashed out in a way that I felt was really inappropriate. It brought out the ugliness in people who had a lot of power. People who got to work from home were telling me that I needed to walk into a room of 30 people in a pandemic for less money than I made the year before.
I quit midyear. I found another school, and it was the same thing. And I found another school. So I bounced around last semester to three different schools because I was like, "Maybe the problem is me." Eventually I told my boyfriend, "I have to do anything else."
What she's doing now: I'm a recruiting coordinator with Amazon in the tech and robotics department. I get paid less than any other corporate job at Amazon to do a quarter of the work I did when I was a teacher. It's still way more money than I've ever made in my life. I'm constantly hearing from my supervisors about how my skills as a teacher are valuable, or I'll do things and people will be like, "Wow, how'd you learn to do that?" And I'm like, "Honestly, I learned to do that while teaching."
What would it have taken to keep her in teaching: If I could have made rent, I would've stayed. It got to the point where I was like, I actually can't afford this. There's a lot of grief in that for me. I feel like I sold out a little bit. —As told to Ella Ceron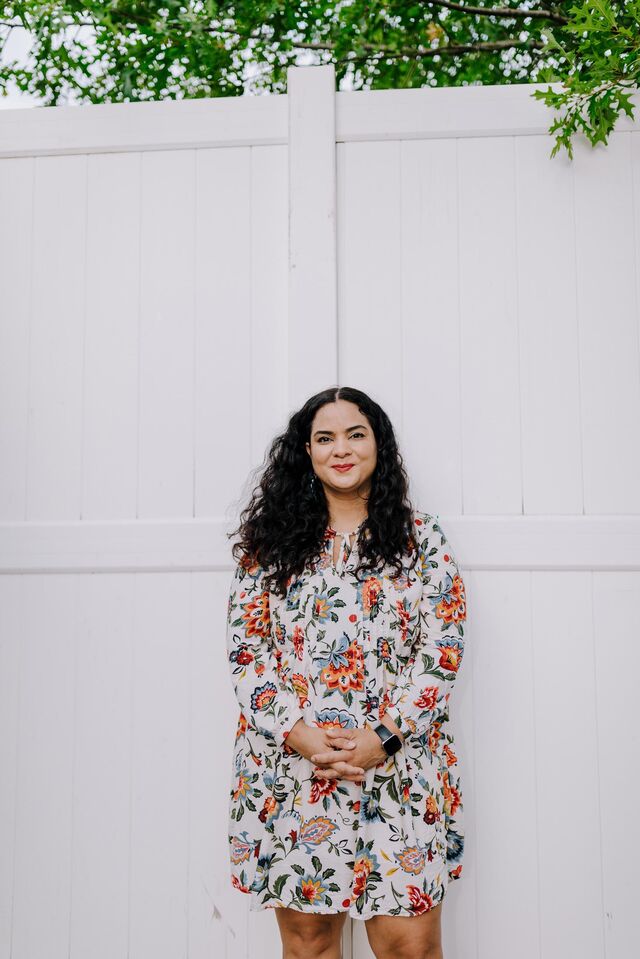 Natalia Alvarez, 34
Middle school Spanish teacher

● Virginia Beach, Va.
Why she went into teaching: In 2014, I came to the US from Venezuela to get a master's degree in bilingual education. I landed my first teaching job in the states in the Newport News public schools. My classroom was in an outdoor trailer, and once a week there would be a fight. It was too much, so I switched districts. Then Covid hit.
Why she left: I began to see a shift in public opinion of teachers, and the school board meetings were starting to go crazy. We went from being heroes to being the absolute worst pile of trash, according to parents. In Virginia, when the new governor, Glenn Youngkin, started running, his main campaign schtick was "let's get CRT [critical race theory] out of schools." It was clear he wanted to remove all or most protections from the pandemic. From an educator's perspective, it was honestly quite scary.
Once he got elected, he lifted all mask mandates. Kids started showing up without them at the peak of omicron, and the district did nothing to defend us. That's when I said I need to find another job. Me and my colleagues felt utterly dismissed.
I loved the kids—they were the main reason why I stayed—but everything was making me madder and madder, because I knew that I couldn't change the system.
What she's doing now: I took a course where they help you convert your résumé and realized a lot of teaching skills are perfectly transferable: You are a project manager, a psychologist, you wear a lot of hats. Now I'm working full time in educational publishing. Their initial offer was $15,000 more than I was making as a teacher, and it's fully remote. If I want to take a walk, I can. I can go to the bathroom. I am just looking forward to the freedom.
What would it have taken to keep her in teaching: Pay us more—it's as simple as that. If you are going to make these people go through all the trouble of certification, you should pay them the same as professionals with the same level of education. And trust our judgment. What I don't understand is that candidates want to give us guns, but we can't choose books for the children to read—that doesn't make sense. —As told to Nic Querolo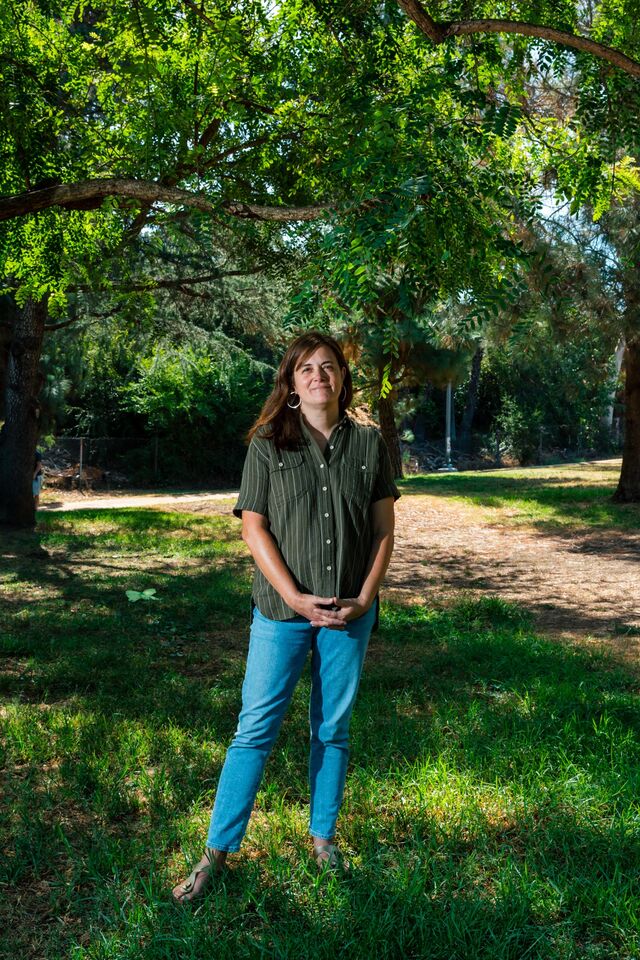 Nicolle Fefferman, 45
High school history teacher

● Los Angeles
Why she went into teaching: I've been a high school history teacher for 16 years. I came to teaching as a political activist. Out of college I worked as a union organizer. I liked thinking about power, race, class, and gender. I taught how the past is connected to the present and future. The most exciting part was being able to blow students' minds.
Why she left: George Floyd's murder was the flashpoint. I taught in LAUSD [Los Angeles Unified School District], a mostly Brown school district. Part of the work I did with students was to provide a space for them to share their experiences and ideas about making the education system better. One group of students made a document that called on us to end contracts with school police, and to create a committee of teachers, students, and administrators that met on a regular basis to discuss campus incidents of racism. It seemed like this was going to be an amazing opportunity to follow the students' lead and work on these issues.
The next school year, we started off really wrestling with racism, and then by the end of our Zoom year it had fizzled out. I understand the difficulty. School-based staff is under a crazy amount of pressure, with limited resources, but I also think we needed more courage and more imagination. The students gave us a road map and in the end we declined to follow it.
The pandemic probably expedited my exit from the classroom. The daily hustle to get resources was a struggle. In October and November I was having a deep crisis about this—I thought, "Oh my God, it's either my career or my well-being." I spent thousands of my own money. At one point, I wanted students to reinterpret the American flag. The only paper available in the school was brown, orange, and yellow. Packing up my room, I was thinking about how sad I am that the ninth graders I taught this year—I'm not going to be able to see them grow into seniors. I'm angry because I feel like the system pushed me out of public education.
What she's doing now: I don't know what I'm going to do. I know I'm not going back into a classroom.
What would it have taken to keep her in teaching: Increased pay is No. 1. For the work we do, we are criminally underpaid. If you want to do the work well, it requires more than just the school day, and we should be paid for that. —As told to Nic Querolo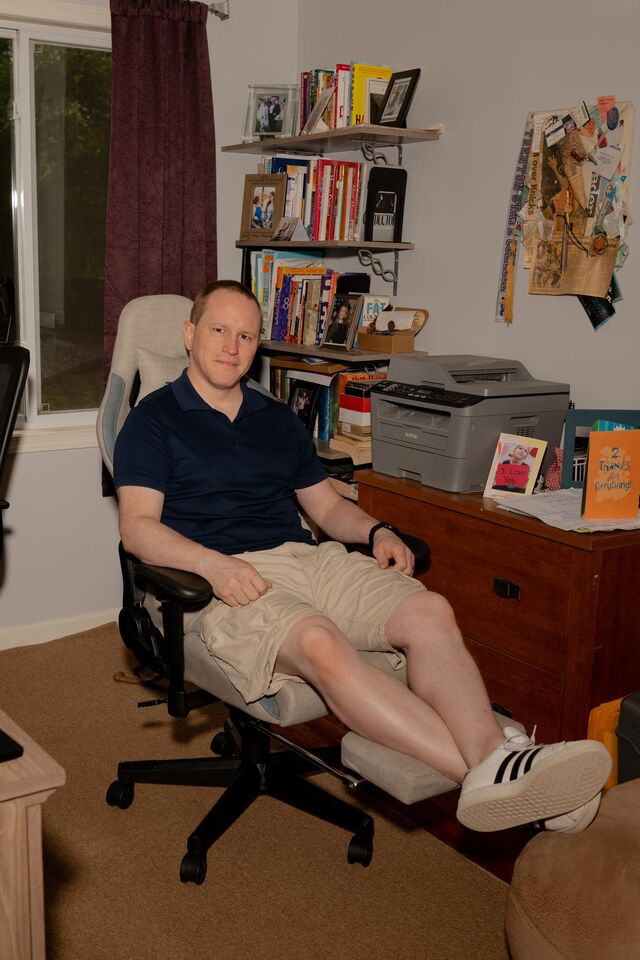 John Trader, 44
Elementary school music teacher

● Spotswood, N.J.
Why he went into teaching: My high school band director took a personal interest in me and my talent in music. He said, "You're quite good at this and could make a career out of it." I knew how difficult it was to make a living as a performer, and I was always good at teaching people to do kind of anything. I put those two things together, said let's give this a go.
Why he left: As a music teacher, you always have to advocate that your job should even exist. You feel as though you have to be perfect, or else people wonder: "Why is this guy even here?" When Covid came, I wasn't so desperate that I was going to leave during the height of the pandemic. But once things started to look more stable, I started looking around again.
I decided, "You know what, I have got to finally be happy at home, make it so when my kid sees me, I don't have to force a smile because of how rough the day was."
What he's doing now: I have a couple of friends who knew I was unhappy. Both work for a workers' compensation company, and they suggested I interview for a position. When I started, I was working on the medical side of claims. If an employee had a medical bill, it was my job to investigate and find out if it was a legitimate claim. The first day in my new career was Feb. 28. I had been teaching for 20 years, but at the beginning of a new career I only had to take a $2,500 yearly pay cut. In the first few months, I was promoted.
What would it have taken to keep him in teaching: A little respect would have helped. It's not that every day I need somebody to tell me I'm great, but just a general acknowledgment of my having some expertise. When I left my last job, they probably thought, "We can hire a college kid and save money." You just don't feel like there's any respect at all. In the last couple of weeks, a co-worker looked over at me and asked, "Why are you always so happy sitting there?" It's going to stick with me for a long time. —As told to Nic Querolo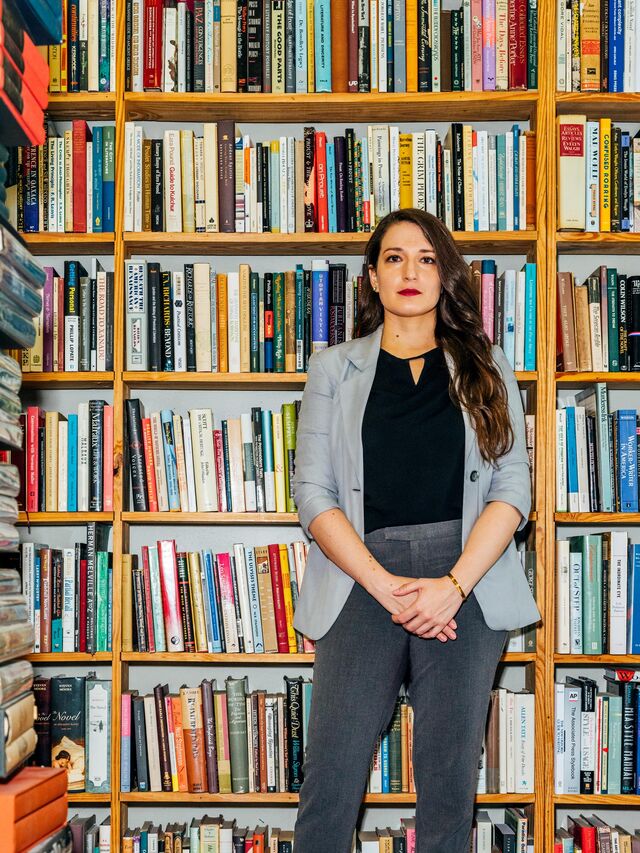 Marilyn DelBosque, 34
Assistant principal

● Houston
Why she went into teaching: Pretty much right out of college that's what I wanted to do. I was in education for 11 years, nine in the classroom and the last two as an assistant principal.
Why she left: I thought that if I moved into the principal's office I'd be able to do better things for teachers. But it turned out to be the same powerless position. You can't make parents more involved, you can't go up to Texas lawmakers by yourself to implement policy. I'm a problem solver. I couldn't solve all the problems, and it just got to be very demoralizing and sad.
What she's doing now: I quit teaching in April, and I just started working remotely for a New York consulting company that helps other businesses use Salesforce cloud technology. Now I can actually make goals and meet them, whereas before I was constantly up against red tape—whether it be parents or bureaucracy or state laws or your own supervisor.
What would it have taken to keep her in teaching: I definitely never want to work at a school or for a school district ever again. At the state level, I would do away with Staar—the Texas standardized test that's tied to school rankings, teacher ratings, and funding. State representatives should have to spend time on school campuses each year, and staff should be compensated for initiatives that lawmakers pass. For example, the state mandated that every K-3 teacher complete a 60-hour training course. They left it up to districts to decide if they wanted to pay people or not. My district paid a stipend equivalent to $11 an hour. Some districts paid nothing. What other field gets to decide not to pay people to work mandated overtime? —As told to Olivia Rockeman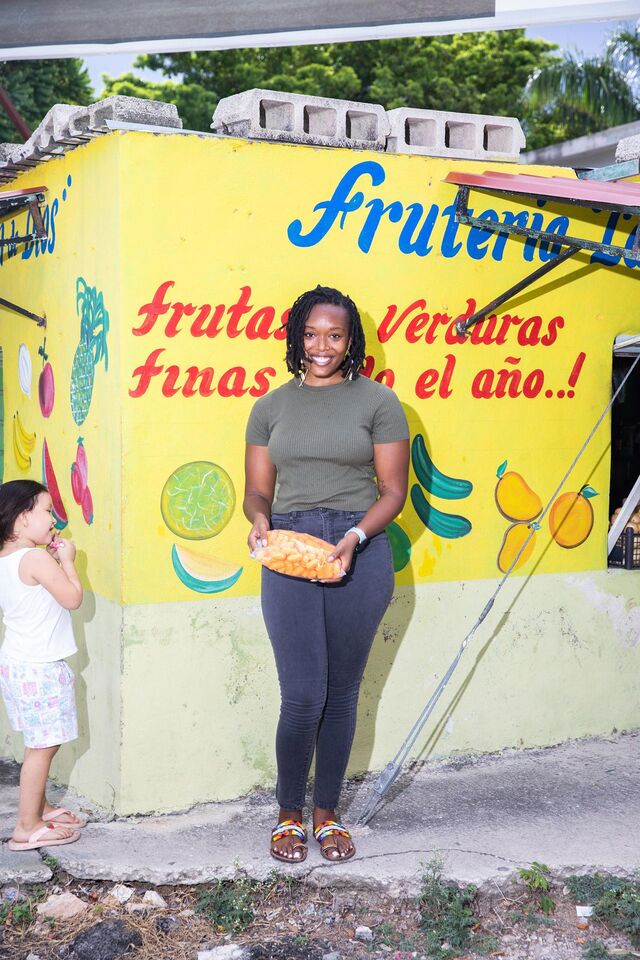 Kaari Aubrey, 29
High school English teacher

● Mérida, Mexico
Why she went into teaching: As an English major, I knew that no matter where in the world I go, people are always going to need teachers, especially ones who can teach English as a second language.
Why she left: I would have a class in which everyone was reading at a different grade level or with a different learning disability or social-emotional need. I felt like a doctor treating 37 patients at once. In the fall of 2020, I had gotten a really great job at an amazing school in New Orleans, but it wasn't well funded. I wasn't able to afford groceries, pay off the loan that I took out to become a teacher, and pay rent. But the continued cycle of attack on intellect and critical thinking and historical exploration in the classroom is absolutely my No. 1 reason that I had to get out.
What she's doing now: I decided to leave the US altogether, because the whole system does not sustain my life. The cost of living is much less in Mérida. I've been applying for contract work related to curriculum writing, career coaching, and tutoring. I'm trying to use the gig economy to my advantage. I feel much less stressed in general, because I feel able to exist as a Black person without threats to my life on a daily basis.
What would it have taken to keep her in teaching: If I were to stay, I would take reasonable time off and have reasonable boundaries. I wouldn't allow multiple phone calls from my bosses while I'm on break. It would also take paying me a realistic salary. I know right now my potential is not being utilized properly in the traditional classroom. —As told to Ella Ceron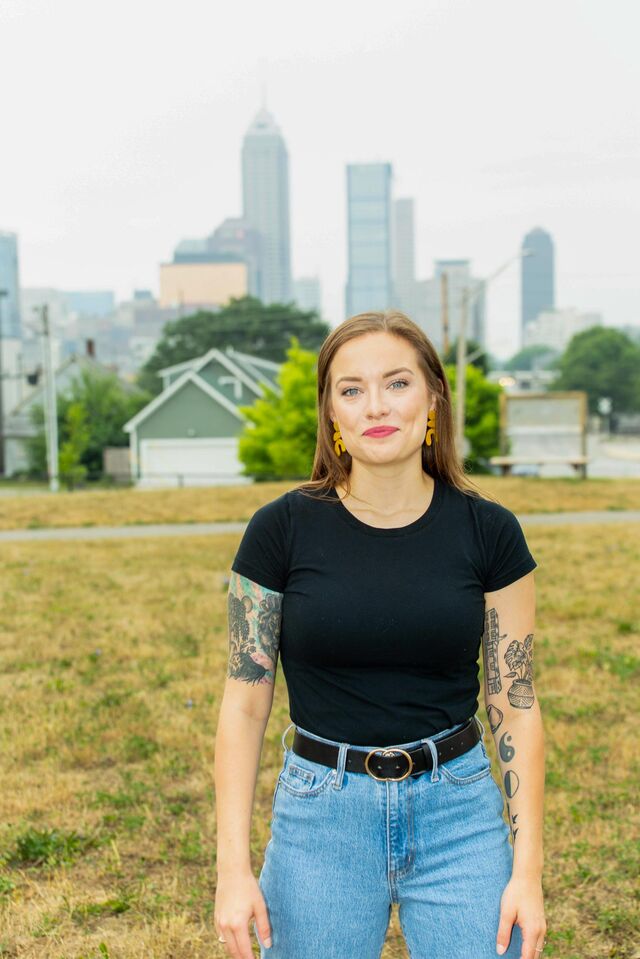 Anna Sutter, 28
School counseling director

● Indianapolis

Why she went into teaching: I chose counseling because I think schools can be a raw environment. When a student is suspended or expelled, it correlates with going into the prison system, and I think kids deserve at least one adult who believes they can be given another chance, and to break barriers like racism, classism, homophobia, and transphobia. I worked as a middle school counselor for five years and was promoted to department chair in my last year.

Why she left: I was working 60 hours a week, getting to school sometimes as early as 4:30 in the morning. I couldn't check my phone, I couldn't eat lunch. Sometimes I was seeing five students a day, doing suicide assessments. I lost 30 pounds total, and I'm only 5-foot-4. I was living close to poverty. I was very excited to get this head of department role, but only got a $2,300 stipend with no increase in salary. The pandemic gave me time to think and get clarity on what was going on. I was able to talk to other people about their work and salaries. It got me to open my eyes a little bit. I resigned midyear.

What she's doing now: After I left, I felt like I was in a new world. I've received multiple full-time offers I've turned down. I've been doing contract work for a group called the Fight for Life Foundation, which does school advocacy work. I'm transitioning into the role of director of program management, and my transition has been seamless, because leadership has helped with the emotional and mental recovery that I needed.

What would it have taken to keep her in teaching: The issues we are seeing are not pandemic related—they've always been there. Schools need to change leadership and government hierarchy—not only have a building principal, but also a program director and a project manager. They need somebody at the top with skills in business and retention. Leadership tried their very best, the only way they could see to do it, but they're not trained in these things. So to expect them to know how to run a school, on top of addressing racism, poverty, homophobia, all these things, is almost impossible to do. —As told to Nic Querolo

') } /*-->*/