World's Biggest Immigration System Offers Lessons for a Disrupted World
Australia went from filling its land with immigrants to asking a million of them to leave during Covid.
As the world grapples with a breakdown in the global supply of goods, commodities and labor, the aftershock of the pandemic is fueling a trend in immigration that could define economies for decades to come: the growth of an imported underclass.
Even before the pandemic disrupted the movement of people between nations, an increasingly mobile workforce in poorer nations had sought a bigger share of global wealth, while governments in rich nations were under political pressure to curb the influx of immigrants. The friction generated by those forces fueled seismic political upheavals, from Boris Johnson's slim Brexit victory in the U.K. to the surprise presidential election of Donald Trump in 2016.
The pandemic added fire to the debate, providing a stark reminder of how critical is the flow of migrants to economies and trade, both for rich nations and supply chains that were deprived of labor as borders closed, and for countries that rely on remittances from millions of citizens working overseas. As governments plot a path back to economic recovery, developed nations from Canada to Australia are trying to determine how to regulate immigration to meet the needs of their reshaped economies.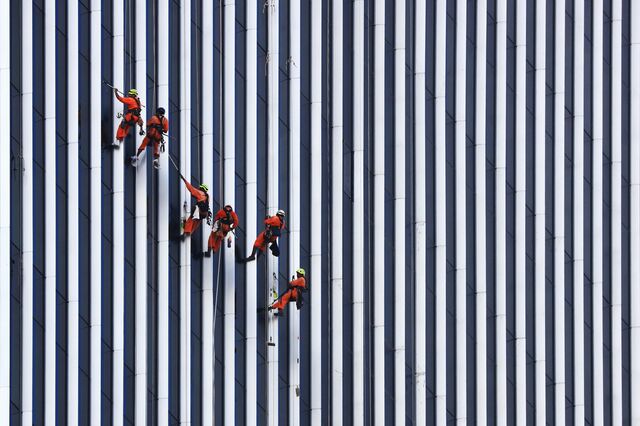 Many are shifting toward a model adopted by small, rich nations such as Singapore and the United Arab Emirates, which have a tiered visa system for different categories of workers that allow them to import hundreds of thousands of low-paid migrant workers to work in industries such as construction, while ensuring that few if any of those workers have a way to become citizens.
Others, such as the U.S. had absorbed large undocumented immigrant communities that crossed porous borders illegally or entered on temporary or tourist visas, creating a pool of low-paid workers. The Department of Homeland Security estimated that there were about 11.4 million unauthorized immigrants living in the U.S. in 2018, but a study by Yale that year suggested the number could be twice that.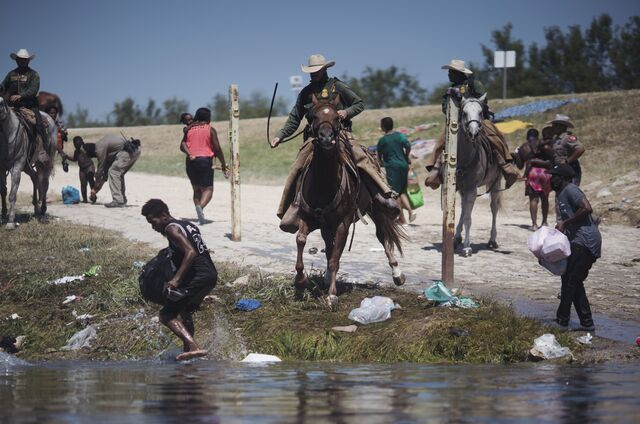 Even in Japan, which has resisted mass immigration for decades—arguing that it wants to protect national culture, language and traditions—the number of temporary workers almost doubled to 1.46 million in the four years to 2019, helping supplement an aging and shrinking population.
Nowhere has this shift been more rapid and wide-ranging than in Australia, which had the world's largest immigration program by population over the past three decades and was built from inception almost entirely on imported labor. From paying people of all nations to come and populate its country, the Australian government made a dramatic reversal during the pandemic and asked its one million temporary residents to leave.
In all cases the forces driving mass migration have been shifting. Flows of immigrants are largely driven now less by war or persecution or famine, than by growing global inequality.
In the mid-1800s, "workers' incomes across the world were quite low, but reasonably even," said Richard Yetsenga, chief economist at Australia & New Zealand Banking Group. "By this century, more than 80% of income differences were due to gaps between countries. In other words, on average, inequality between countries is now much larger than inequality within countries."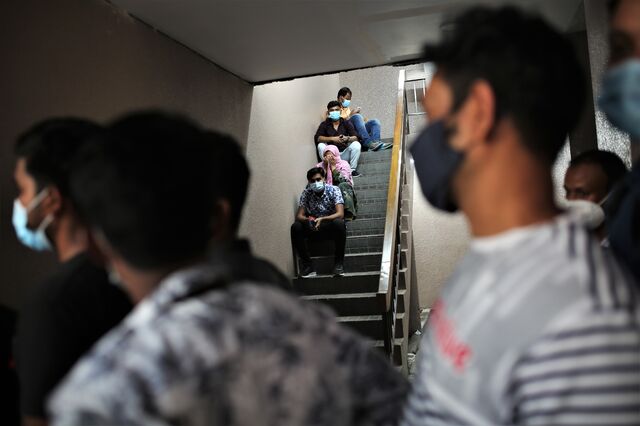 "Over the last 10 years, immigration has become a more salient issue in most developed countries," said Henry Sherrell, a former Australian immigration official, now at the Grattan Institute. While Canada earlier this year issued the largest number of permanent visas in its history to people in the country on temporary visas, "Australia opted for a different direction," he said.
Australia's immigration policy had been a standout, abandoning its racist whites-only strategy in the 1970s to create a multicultural nation that drove an unprecedented economic boom and doubled the population. Australia avoided recession during the Asian financial crisis in the 90s, the dot-com bust in 2000 and the global financial crisis more than a decade ago—a 28-year expansion that only came to an end when Covid shattered global trade and closed borders, locking out migrant labor.
Timeline of Australian Immigration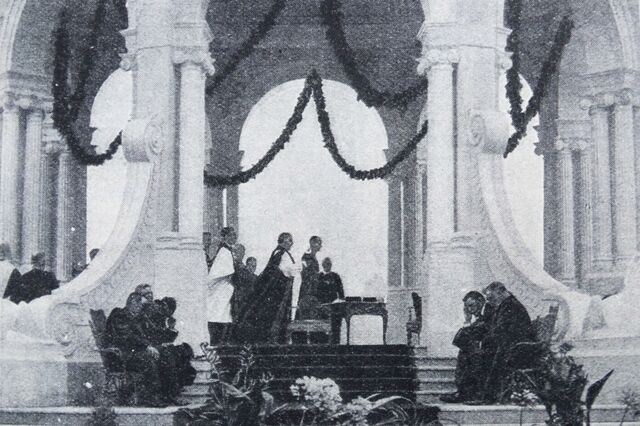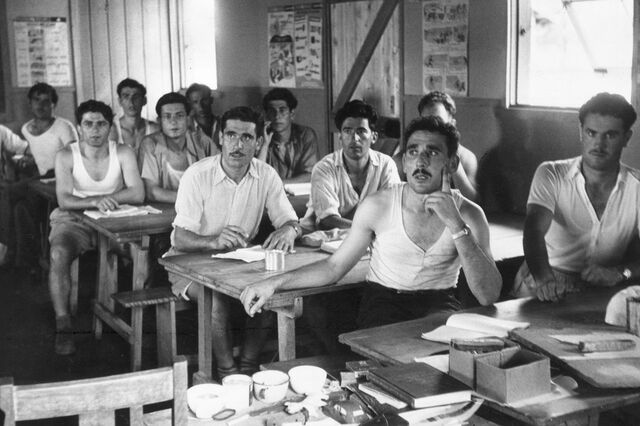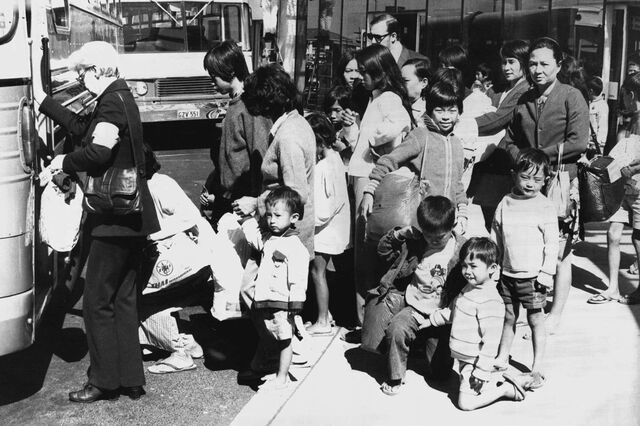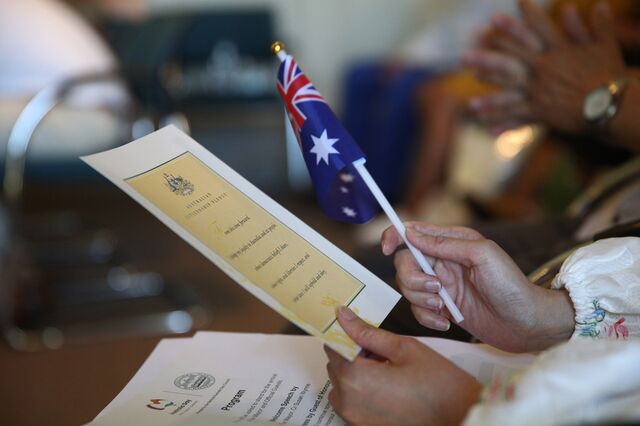 During the pandemic, governments reacted to the sudden restrictions on movement in different ways, from Italy turning to illegal immigrants to save fruit harvests, to Singapore's struggle to stop the virus raging through dormitories full of foreign construction workers. Canada registered its gratitude to migrant workers by opening citizenship to temporary visa holders, Australia sealed its borders and told those without permanent residency to go home.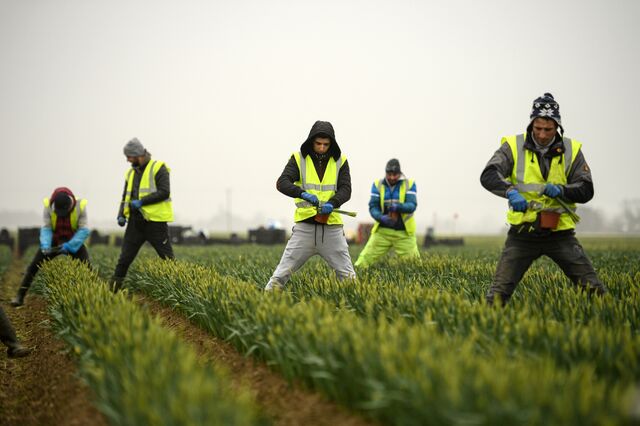 Yet immigrants such as Akos Percsy were often the ones that carried out front-line functions that kept food deliveries going. A former chief financial officer for the Hungarian state opera in Budapest, Percsy worked in a supermarket while studying for a masters degree in accounting, hoping, like many on a student visa, to eventually convert his temporary status to citizenship. While he studied, his wife Marina Agh did part-time jobs such as baby-sitting and waitressing to help pay the bills.
"Akos never stopped working during the coronavirus," said Agh. "People didn't want to leave their house and Akos and all these temporary migrants helped them."
Percsy and Agh would once have been prime migrants for Australia, but while he studied to get the qualification and points to qualify for permanent residency, the goal posts moved. Eventually, the couple realized they would never reach the new level, caught in a policy shift that saw the intake of skilled independent workers slashed to 6,500 people, from 46,000. They finally gave up hope and are moving to Canada, which offered them a permanent visa.
Australia had about a million temporary visa holders—about 4% of the population. Many were students that took part-time jobs, providing shops and businesses with a large supply of cheap labor. Australia capped the number of permanent visas at 160,000 in 2019, meaning only a fraction of them would be able to become permanent residents.
Under the current system, 3 million people could end up living in Australia on a temporary basis "in the name of lower wages and cheap labor," with "no stake and no say in the future of our country," said Kristina Keneally, the opposition Labor Party's immigration spokeswoman. The country is creating an "economic underclass," she said.
It wouldn't be the first to do so. The history of immigration is rife with examples of discrimination against new arrivals, especially those with a different ethnic, cultural of religious backgrounds to the majority of citizens. In many cases, critics argue that loose immigration policies take jobs away from citizens, suppress wages and lower standards of living.
Textbook economics suggests that such large pools of temporary residents compete for jobs but also add to consumption, balancing out their overall effect on the economy. But behind the headline numbers is a more complex story.
In Australia, the large annual influx of foreign workers propelled expansion of the overall economy, but on a per-capita basis, GDP was just as prone to global economic ups and downs as elsewhere. In per-capita terms, Australia suffered during the 2008-09 global financial crisis and during the dot-com bust. On that basis, Australia's economy more closely resembles U.S. recession patterns.
Moreover, the benefits of a ballooning workforce were not equally shared. According to the Organisation for Economic Co-operation and Development, high levels of immigration hurt low-income communities, even if they benefit the broader economy.
In a speech in July, Reserve Bank of Australia Governor Philip Lowe extolled the virtues of the nation's diverse population but noted that recruiting immigrants for low-paid positions "dilutes the upward pressure on wages." He said "this hiring can also dilute the incentive for businesses to train workers."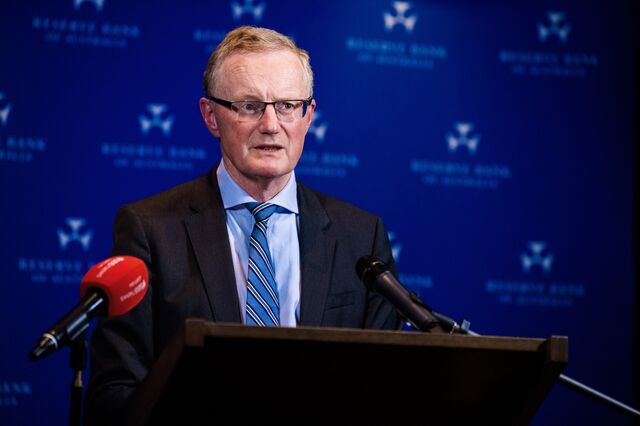 Like Australia, Canada's economy also relies on large numbers of immigrants and foreign students and workers on temporary visas. But in contrast with Australia, it sought last year to persuade tens of thousands of those temporary foreign workers to continue assisting farms and long-term care facilities by making it easier for them to get permanent resident status. It also plans to ratchet up immigration once the pandemic recedes.
Border closures slashed Canada's population growth last year to the slowest pace in more than a century, but as restrictions eased the nation in July welcomed the largest number of newcomers since at least 2015, and the government is aiming to add more than 400,000 new permanent residents this year.
Sydney's international airport was home to tearful embraces and emotional reunions on Monday as one of the world's most-stringent—and controversial—border controls of the health crisis was dismantled.
Between the strict, stratified immigration controls of nations like Singapore and the open policy of Canada, most developed nations have evolved complex systems that control the influx of new residents. In most cases, as in Australia, they increasingly rely on a body of temporary residents who typically fill jobs at the bottom of the market.
"The more we try and keep migrants in this temporary situation, the more ripe for exploitation they become," said Gabriela D'Souza a senior economist at the Committee for Economic Development of Australia who specializes in immigration.
Critics also argue that immigration has to be paced to allow the provision of services and infrastructure to keep up with expanding populations.
"The population of Australia's big-three cities are overwhelmingly in favor of lower rather than higher annual immigration," said Bob Carr, former premier of New South Wales, Australia's most populous state. "They live in a world of longer and longer travel delays and they can see the city sprawl on the fringe like a behemoth."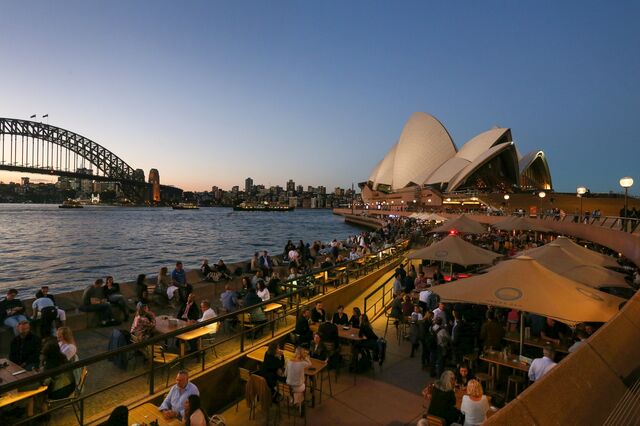 With political pressure from both sides, government policy over recent decades has tried to tackle the issue by tweaking immigration rules, leading to increasingly complicated rules for would-be citizens. Australia's process has become so complicated that there are an estimated 5,000 migration agents in the country to advise applicants on the best path to take.

The complex regulations are often justified by governments as a way to ensure new entrants fill gaps in skills and employment sectors that would benefit the economy. But it's not always possible for bureaucrats to predict where future shortages will arise, and even for skilled workers, there's no guarantee of work.

When Chemical Engineer Thomas Kalin moved to Sydney from Switzerland in January 2015 with his wife and their two children, he was confident that his knowledge and skills would soon land him a job. He sent out applications but received no responses. To earn money, he built up a gardening business that became successful Sydney-wide.

In the end, the couple decided to return to Switzerland, where they felt their children would have better prospects and Thomas could resume his career as a chemical engineer.

"I'm very glad to be home," Kalin said.

With no land borders, Australia's share of illegal immigrants is relatively tiny, just 0.25%. Yet even here, the nation has clamped down. Australia scrapped its racist immigration program in the early 1970s and when refugees fleeing Indo-China began arriving in the north by boat, the government responded by opening its doors. In the years that followed, a steady stream of illegal immigrants arrived by boat from areas of instability and war from Sri Lanka to Iran and later Afghanistan and Iraq.

The turning point for Australia's image as a place that welcomes refugees came in the 2001 "children overboard" election when the government stopped a boatload of refugees and politicized the issue of asylum seekers, said Jock Collins, professor of social economics at the University of Technology Sydney, who has studied Australia's immigration program for almost half a century. Since then, parties on the left and right have gradually come to support a hard-line approach.

Yet refugees often overcome great odds and bring a resilience and adaptability that benefits the host nation. In the U.S., Apple Inc., Google Inc., YouTube Inc. and McDonalds Inc. were all co-founded by the children of refugees.

One of them is Manal Aqrawe, a doctor at the Redcliffe Hospital in Brisbane, who fled the Iraqi city of Mosul in 2014 as Islamic State forces entered. Despite 20 years' experience as a doctor and then completing all the additional training requirements after arriving in Australia, Aqrawe struggled for years to be allowed to practice medicine.

Underlying the debate about how to create an equitable immigration policy is a question that policy makers have struggled to answer for more than a century: when is a country full?

Australia is the world's sixth-largest country with an overall population density of just 3.3 people per square kilometer, but much of the country's lack of fresh water resources means vast areas are more sparsely inhabited than the Sahara Desert. About 85% of the population lives within 50 kilometers of the coast.

Those constraints, and the threat of more extreme weather from global warming, have fueled the argument for restrained immigration. But proponents say it's not only possible, but desirable to expand.

"We should aim at doubling our national population in the second half of the century," said former prime minister Kevin Rudd in a series of lectures just before the pandemic. "Only a country with a population of 50 million later this century would begin to have the capacity to fund the military, security and intelligence assets necessary to defend our territorial integrity and political sovereignty."

As Australia prepares to reopen its international borders next month, and with temporary migration likely to resume in the near future, it's a debate that is poised to intensify.

"Australia is a test case for the world on the impact of immigration on the economy and the rest of society, as well as politics," said Collins at UTS. The nation has moved from a policy where "we want people to come and live here and build their families and become part of the nation, to one that is: We just want temporary migrants."

(Updates details of Kalin and his wife in paragraph 31.)

') } /*-->*/