LISTEN: Coronavirus Cruise: Life and Death on Holland America's Zaandam Ship
✕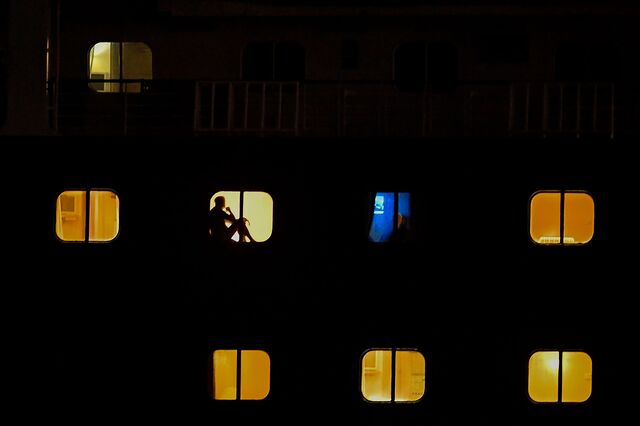 With passengers falling ill, the ship was denied a port by country after country.
On March 28 the MS Zaandam sat at anchor off the coast of Panama, its sun decks and swimming pools deserted, the lounges and casino quiet. For the seventh straight day, passengers were confined to their cabins with one of the few things cruises endeavor not to abundantly provide: time alone with dark thoughts. Crew members moved through the narrow hallways delivering meals and medication. Periodically, a doctor or nurse brought another passenger to the Zaandam's small medical center. As its reception area filled, coughing patients stood in the corridor.
The previous day Captain Ane Smit had come over the intercom and announced what most of his listeners already suspected: Covid-19 was on the ship. Two people had tested positive so far, and four passengers had died. (One of those deaths, according to the U.S. Centers for Disease Control and Prevention, would turn out not to be from the coronavirus.) In addition, because the ship was carrying the disease, its request to pass through the Panama Canal into the Caribbean had been denied. As Smit made his announcement, 53 passengers and 85 crew members were sick. The ship had been in limbo for almost two weeks, but until now it had at least been moving—up the entire Pacific coast of South America as nation after nation refused to let the passengers ashore. Now it had come to rest. A small Panamanian patrol boat loitered nearby.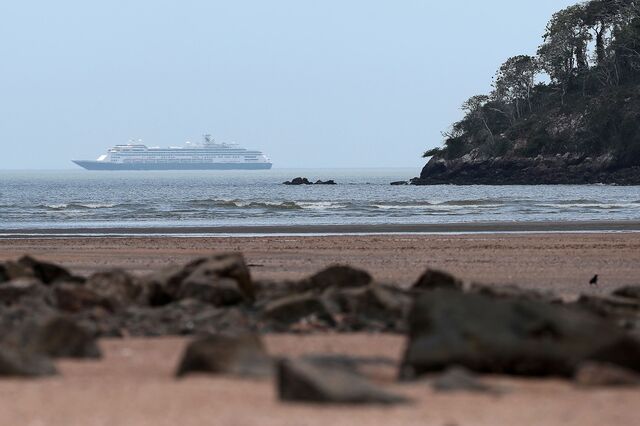 Among the Zaandam's 1,200 passengers were two Americans from Missouri. Sitting in their cabin, looking out their sealed porthole at Panama City's palisade of skyscrapers, Clive and Sharon Hutton found themselves veering from hope to dread—and then regret. A few hundred yards away, the Huttons could see the MS Rotterdam, which had arrived two days earlier. It was a foot shorter than the Zaandam, at 780 feet, but otherwise almost identical—both vessels had the navy blue hull, teak decks, and white superstructure of a Holland America Line ship. The Huttons watched as two orange-and-white tenders shuttled between the ships. The covered boats were bringing over much-needed protective gear and Covid tests, along with doctors, nurses, and crew members who'd volunteered to reinforce their colleagues on the Zaandam. And they were carrying away passengers deemed Covid-free. With each trip, they were separating more of the healthy from the unwell.
That morning, medical personnel in masks, gloves, and gowns had appeared at the Huttons' cabin on the Dolphin Deck to take their temperatures and have them fill out a questionnaire. Passengers who passed this cursory check were eligible to transfer to the Rotterdam. As far as the couple knew, they'd passed—both were fever-free and felt fine, and people over age 70, as they were, were being given priority. Then, hours later, the medical staff came back and told them to unpack. Lance, as everyone called him, had divulged on his questionnaire that he used a CPAP machine, a device to treat sleep apnea. For reasons he couldn't understand, that was disqualifying. They had to remain on "the sick ship," as Lance had started calling it.
The Huttons, from the small town of Foristell, had bought their tickets many months in advance. They'd fly to Buenos Aires, spend a couple days in the city, then set sail down the east coast of South America, around Cape Horn, and back up the other side. And, because they had sprung for the extended 31-day option, they'd continue after the first leg ended in San Antonio, Chile, all the way up to the Panama Canal and on to Port Everglades in Fort Lauderdale, Fla. The capstone for Lance would be an excursion to Machu Picchu, the 15th century Incan ruin in the Peruvian Andes.
In the weeks before their departure, Lance had monitored the spread of the coronavirus and begun to worry about the trip. He'd followed the cruise ship outbreaks—first on the Diamond Princess in February and then on the Grand Princess days before his own voyage. Princess Cruises, like Holland America, is part of the giant cruise operator Carnival Corp. At 80 and 79 years old, respectively, he and Sharon were squarely in the at-risk population for Covid-19. Lance had wanted to cancel, but Holland America sent him an email on Feb. 26 specifying that refunds were limited to customers who could prove they'd had contact with someone who had the virus or had recently traveled to China. On March 5 he checked again, but the policy hadn't changed. (On March 6, the day before the Zaandam's passengers began boarding, Holland America did loosen its cancellation policy. Lance never learned of it.)
And so the couple had gone ahead with the trip. Throwing away $20,000 just felt too extravagant to a retired school superintendent. "I'm sure many people on board felt the same," he said, speaking by phone as the ship sat in Panama Bay. "If they'd had a chance, they would have gotten out of it." Now the Huttons just wanted to get home. Word of the deaths had rattled the couple. Lance was particularly worried about Sharon, his wife of 56 years. She had bronchiectasis, a chronic condition that made her susceptible to airway infections. And he'd lost faith in the company that, he now painfully realized, he'd trusted with their lives. "I just don't think they thought about this very well," he said. "That's the only complaint I have."
By the time the Zaandam made it to port on April 2, its passengers would be some of the only cruisers left on Earth. Some would still be very sick, and not all of them would survive. Two months later, the cruise industry remains shut down and economically staggered—a no-sail order issued by the CDC six days after the Zaandam's departure has since been renewed through the end of July. But Carnival and Royal Caribbean International, the industry's two dominant players, tentatively plan to start cruising again on Aug. 1. If the industry keeps to this timeline, ships will be departing and moving thousands from port to port while Covid clusters still burn around the world and a vaccine remains notional. To help customers swallow any misgivings, Carnival has offered rates as low as $28 a day, including food.
The voyage of the Zaandam, through the photos of passengers Rick and Wendy de Pinho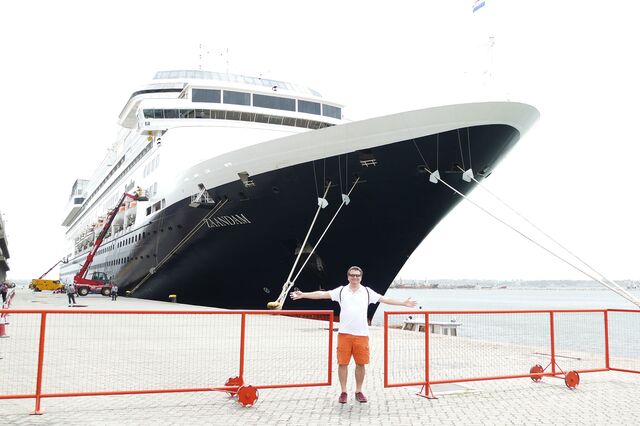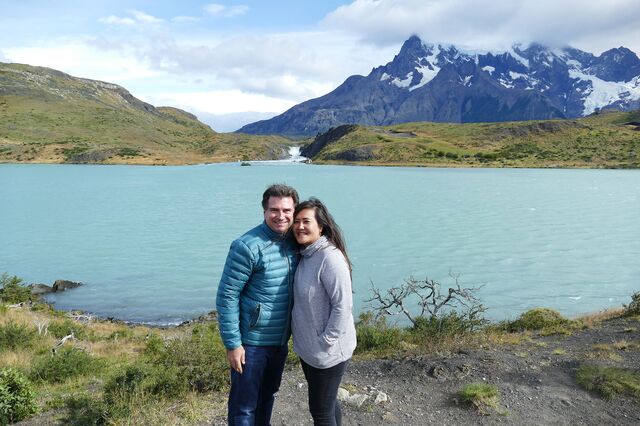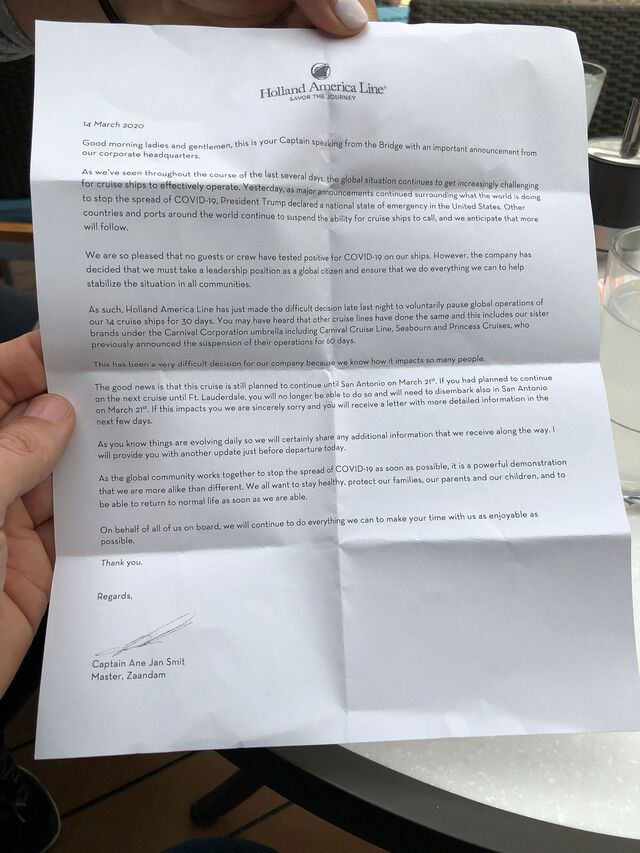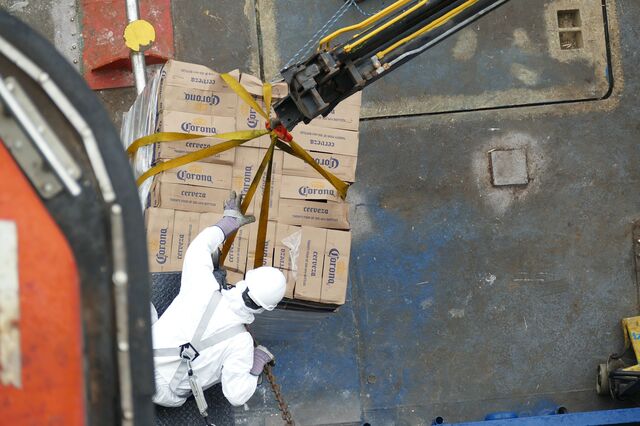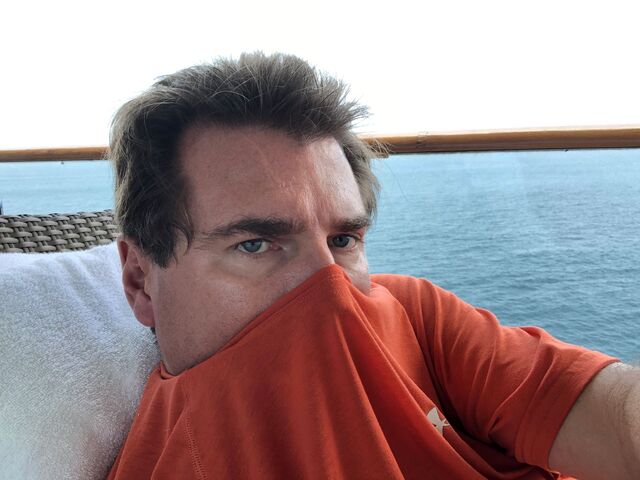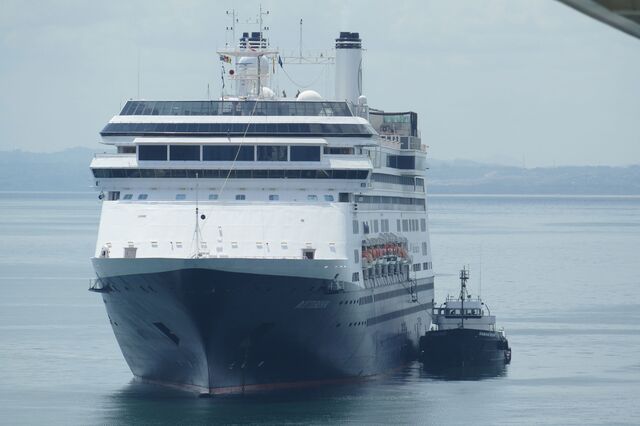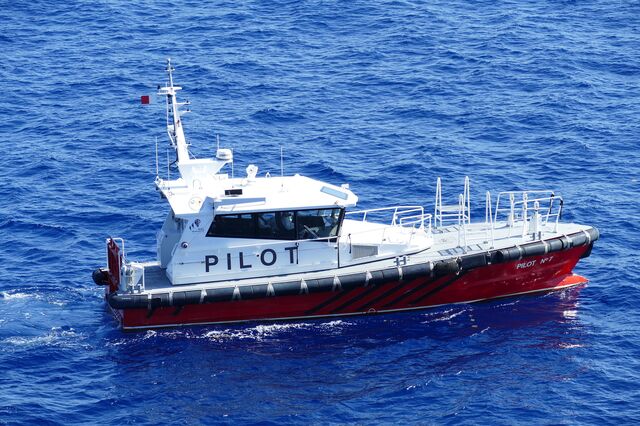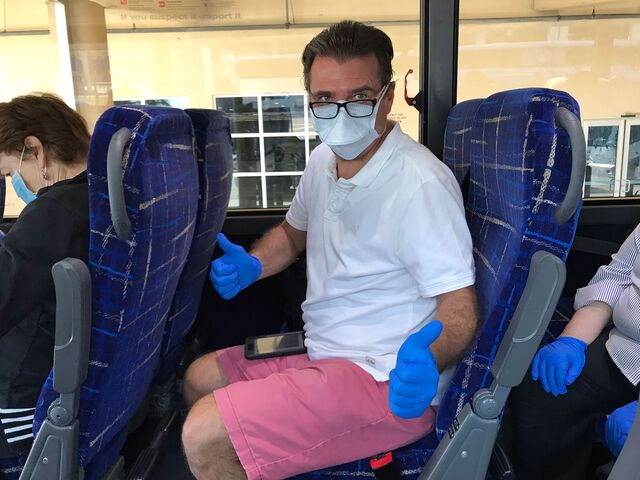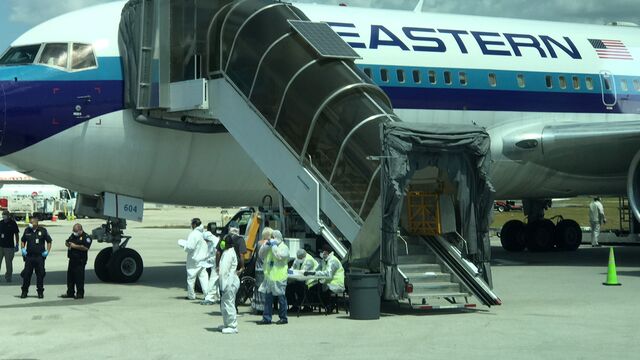 The company says it's learned from its first deadly wave of Covid-19 outbreaks. In announcing its plans, Carnival promised to "use this additional time to continue to engage experts, government officials, and stakeholders on additional protocols and procedures to protect the health and safety of our guests, crew, and the communities we serve." Of course, the company had time to do all of that before the Zaandam departed, too: The Diamond Princess outbreak, which sickened more than 700 and killed at least 13 on an East Asian cruise, happened a full month before. And yet the accounts of those on the Zaandam—and those outside Holland America and Carnival who stepped in to help get the vessel home—suggest that the company squandered that time. Its executives badly underestimated the virus. They assumed the Zaandam was safe because it was traveling through a part of the world with relatively few Covid-19 cases, and they assumed protocols created for past onboard disease outbreaks could contain the new one, too. When neither of those things turned out to be true, they assumed someone would help them. "At the end of the day, those issues had to resolve. That ship couldn't sit off the coast of any of those countries indefinitely," says Orlando Ashford, who resigned as president of Holland America on June 1. "We had to end up someplace. So it was just a function of who was going to go and step up." In a sense, the Zaandam's odyssey is a dark parable of what economists call socializing losses: A company takes on risks it cannot handle itself, knowing that if things go awry the public will be forced to rescue it. In the Zaandam's case, the rescue was literal, and the losses measured in more than money.
Claudia Osiani and her husband, Juan Henning, who reached the Zaandam on the afternoon of March 7, were only a five-hour car ride from their home in the Argentine resort city of Mar del Plata. The cruise was Henning's gift to his wife for her 64th birthday. One of the Zaandam's first ports of call was the Falkland Islands, whose penguin rookeries and quaint, incongruously British towns are the prime attraction for most visitors. Argentines have a different relationship to the Islas Malvinas, as they call them, shaped by a disastrous 1982 war with the U.K. over the remote colonial outpost. Osiani, a psychologist, had treated veterans of the Falklands War for post-traumatic stress disorder as a young resident at a naval hospital, and since then she'd dreamed of seeing where they had fought.
As experienced cruisers, Osiani and Henning knew Holland America's reputation for luxury at prices below those of the top-end lines. With berths for 1,432 passengers and 615 crew, the Zaandam is midsize (some newer ships accommodate four times that number), with the sedate vibe of an ocean liner rather than a Cancún bacchanal. A rococo pipe organ dominates the atrium, and music-themed memorabilia throughout the ship—guitars autographed by the members of the Rolling Stones and Queen, a saxophone signed by Bill Clinton—evoke the bygone rock 'n' roll youth of the mostly older passengers.
Osiani didn't want to seem ungrateful for her husband's lavish gift, but like Lance Hutton, she was uneasy. On the drive to Buenos Aires, the couple assured each other that the cruise would probably be mostly locals—Argentina had just 17 confirmed Covid-19 cases and one death at the time. "We said, no, we're going so far south," she recalls. "It's just going to be a bunch of Argentines, and maybe some Chileans." When they got to the ship terminal, though, they found themselves in a sea of Europeans and Americans. "All those people from where the pandemic was."
The next day, passengers settled into their cabins or explored Buenos Aires. At 4:44 p.m. local time, with the crew making final preparations to embark, the U.S. Department of State's Bureau of Consular Affairs announced a travel advisory via Twitter. "U.S. citizens, especially with underlying conditions, should not travel by cruise ship," the tweet warned. "#CDC notes increased risk of #COVID19 on cruises. Many countries have implemented screening procedures, denied port entry rights to ships and prevented disembarking." A little more than an hour later, the Zaandam cast off into the broad mouth of the Río de la Plata and headed east. Montevideo, Uruguay, was to be its first port of call.
According to Ashford, the State Department advisory didn't warrant canceling the Zaandam's trip. "These things ebbed and flowed," he says. "It was not clear. There were a lot of statements." At that point, the priority was making sure passengers who'd paid for a premium cruise got their money's worth. "We're trying to protect and deliver a wonderful guest experience, a wonderful vacation experience," Ashford says. "And that's what this business is engineered to do."
Protecting the guests from the accelerating epidemic was not something he thought he would have to worry about. "It was on the other side of the world," he says. As the Zaandam set sail, Ashford's own wife and teenage son were in the middle of a four-month world cruise on the MS Amsterdam. Ashford wasn't frightened for his family. "I had a conversation with my wife," he recalls. "Will I take you off a ship where no one has Covid and fly you to Seattle, which was a hot spot at the time?" No, he told her, "You are on the safest place." According to Holland America spokesman Erik Elvejord, the cruise line made sure to follow the CDC's recommendations at that time, adding cleaning procedures and giving health surveys to embarking passengers.
On the Zaandam, Osiani did feel relatively safe for the first few days of the journey. She and Henning befriended a few Argentine and Uruguayan couples, and after Montevideo and two days in the South Atlantic, the ship arrived at the Falklands. An old friend who lived there met the couple and guided them around the four-decade-old battlefields. "It was wonderful being there finally," Osiani says. But if visiting the end of the world made the pandemic feel distant to the ship's passengers, their hosts saw things differently. The World Health Organization had just declared Covid-19 a pandemic. Kim du Toit, a 26-year-old South African who worked on the Zaandam as an assistant shore excursion manager, says that as she was loading the vans for a penguin tour, she noticed the local drivers were fearful—at that time there were no known cases on the Falklands. "They would tell us, 'If you want to blow your nose, throw it in this packet right away, and we'll seal it up and throw it away,' " du Toit says. "They were nervous about ships coming in."
They had reason to be. The Zaandam's next stop was Punta Arenas, Chile, a city as close to Antarctica as it is to the Chilean capital of Santiago. Each year during the austral summer, cruises visit it more than 100 times, disgorging tourists who spend money in local shops and restaurants and gaze across the Strait of Magellan at Tierra del Fuego, the archipelago where South America ends. On March 7 an 83-year-old Briton on a small luxury cruise ship called the Silver Explorer had gotten off in town for a half-day tour of the area. Five days later, the ship stopped at Caleta Tortel, an isolated coastal village of stilt houses and wooden walkways, and the passenger began showing symptoms of Covid-19. He was taken to a hospital, where he tested positive for the disease, then airlifted to Santiago. Punta Arenas's mayor, Claudio Radonich, is convinced the man was patient zero for the region. "We believe this came with tourists," he says. When news of the diagnosis got out, Caleta Tortel barricaded the single road into town, and Radonich begged the Punta Arenas port director to ban cruise ships.
When the Zaandam arrived on March 14, the port was still open, and residents were starting to get sick. Chilean authorities required temperature checks for everyone getting off the ship to explore the town. "It was very ugly. You could feel people staring, just wanting us out," Osiani recalls. The sense of foreboding was heightened by the news that the extended leg of the voyage had been canceled—everyone would disembark a week later in San Antonio. Countries were closing their borders, and Holland America wanted to ensure that passengers could get home.
That day, March 14, was also when the CDC ordered all cruise ship departures to stop. In justifying the measure, the no-sail order laid out some of the characteristics that made the vessels particularly vulnerable to the new disease: "The dynamics of passenger-to-passenger, passenger-to-crew, crew-to-passenger, and crew-to-crew intermingling in a semiclosed setting are particularly conducive to SARS-CoV-2 spread, resulting in high transmission rates." A packed theater or a crowded excursion van is an ideal environment for a virus that spreads through respiratory droplets. Confined quarters increase the odds it will spread between cabin mates—especially among crew sleeping several to a room and eating in packed mess halls. The older demographic of the clientele makes them more likely to get severe cases of the disease. And with each port it visits, a cruise ship releases its passengers into a new community.
The CDC began working with global cruise companies to harden their fleets against disease in the early 2000s, after a series of high-profile gastrointestinal outbreaks on ships. The Zaandam is flagged in the Netherlands, but like the rest of the 100 or so cruise ships calling on American ports, it's subject to two surprise inspections a year by U.S. authorities. Since its christening in 2000, the Zaandam's inspection scores in the CDC's Vessel Sanitation Program have averaged 95.5 out of 100—in 2013 it got a perfect 100. This hasn't, however, translated into actual perfection. According to the VSP database, the Zaandam has reported five disease outbreaks—four norovirus and one "unknown"—since 2006, an unusually high rate. Holland America has more reported disease outbreaks than any other cruise line, VSP data show. "As indicated by the VSP scores, Zaandam maintains a high level of attention to guest health and sanitation," Holland America's Elvejord wrote in an email. Norovirus "is very common shoreside and can be brought to a ship easily, and is easily transmitted from person-to-person."
The day before the CDC no-sail order, the member companies of the Cruise Lines International Association, including Holland America and the other major lines, had announced the voluntary suspension of all departures from U.S. ports. Before that, however, they'd lobbied heavily against restrictions on cruising. On March 6 the CLIA issued a statement saying, "Any action to restrict cruising is unwarranted, and at odds with the World Health Organization." The group warned of "possibly irreversible" effects on the national and local economies dependent on cruise tourism. On March 7 the chief executive officers of Carnival, Royal Caribbean, and Norwegian Cruise Line Holdings met with Vice President Mike Pence at Port Everglades, after which Pence touted their new plans for quarantining passengers who became ill at sea.
Weeks later, the CEO of Carnival, Holland America's parent company, was still assuring the public that it could protect those already aboard its ships. "We do things you don't see in the general public," Arnold Donald said in a Bloomberg Businessweek interview on April 1, the day before the Zaandam was finally able to dock in Florida. "We do temperature scans. We do medical records. We have a medical on board. We do deep cleanings. Because you have to keep in mind, we sail around the world all the time. There's been Ebola, Zika, SARS, MERS, so we have to deal with this stuff all the time."
CDC officials say the cruise industry ignored recommendations to act sooner. "We have told them time and again to stop sailing," said Cindy Friedman, an epidemiologist who leads the CDC's cruise ship coronavirus response task force, in an April 10 interview. Dealing with the outbreaks on the Princess ships had been costly and complex, involving doctors, health officials, diplomats, and military logisticians on multiple continents. "The sooner these ships stop sailing, the better for protection of public health, and to preserve resources that could be used elsewhere," Friedman said.
After leaving Punta Arenas, the Zaandam steamed toward Ushuaia, Argentina, 380 miles to the southeast. Some passengers went to bed early to make sure they were up the next morning to savor the passage down "glacier alley" in the Beagle Channel (named for the ship that first mapped it, with Charles Darwin aboard). Amanda Bogen was up late. The 27-year-old worked on the cruise as an entertainment host, organizing and emceeing trivia nights, magic shows, scavenger hunts, and, on this particular night, the Orange Party, a celebration of the cruise line's home country. Circulating among the orange-clad guests, Bogen wasn't thinking about the pandemic, and none of her supervisors had told her she should be. "We were at the very bottom of South America, so far away from everything that was happening," she says. The idea that the coronavirus would reach the ship "just seemed impossible."
During the party, Bogen felt the floor tilting. It was unusual to be so aware of the ship turning. Later she made her way down to the officers' bar and met some friends, and they explained that the ship had turned around. Argentina was shutting its ports against the pandemic. Chile, too, was preparing to close its borders, banning cruise ships as of 8 the next morning. So the ship was racing back to Punta Arenas.
The Zaandam arrived well before dawn, and guests received a note from Ashford under their doors. "[O]ur current sailing will now terminate in Punta Arenas, Chile, where we have arrived today," it read. "We are sincerely sorry that your voyage has come to such an abrupt end." There were instructions about rebooking flights and a section on refunds. But the note was wrong. Chile, it turned out, had closed the port early, and when the sun came up passengers saw a navy cutter between the Zaandam and shore. At nightfall, with the ship anchored in the harbor, residents gathered for impromptu protests, blaring their car horns and screaming angrily across the water.
The next evening, March 16, Captain Smit announced that negotiations between Holland America and Chilean health officials had broken down. The Zaandam was headed back to sea. "The only thing the captain could tell us is we're going north," says Rick de Pinho, a New Jersey patent attorney who was on board with his wife, Wendy. In the absence of a sure thing, the navigation officer plotted courses to three possible ports: San Diego, Fort Lauderdale, and Puerto Vallarta, Mexico. On the night of March 21, de Pinho says, the cruise director addressed the audience at a comedy show. "I really don't know where we are going," he remembers the man saying. "It's the voyage to nowhere."
A cruise to nowhere was still a cruise. "We tried to pack every day with as many fun activities as we could," says Bogen. Corporate had given them the go-ahead to do anything they could. "Anything to keep them, I guess, just happy and distracted." There were extra trivia contests and a twist-off dance party. The casino, bars, and hot tubs were full. An English tenor sang to a crowded theater, joking between numbers about how the ship felt like a "hostage situation." At one point, Osiani, convinced that more people were coughing as each day passed, went to the reception desk and asked the attendant why the ship wasn't prohibiting large gatherings. "He looked at me and asked, 'Why should we do that when the boat is safe?' " she says.
There were some precautions. Cruisers are typically passionate about the self-service buffets. Now, larger plastic shields had appeared along the food stations, and attendants were ladling out the portions. Osiani made a point of asking them why they weren't wearing masks or gloves and was told repeatedly that there weren't enough to go around. A member of the cleaning staff interviewed for this story, who didn't want his name used for fear of losing his job, gave a different reason—his supervisor discouraged masks, saying they would spook the passengers.
On March 17 the ship heard from a Swedish travel agency. One of its customers, a 79-year-old widower named Bengt Wernersson, was on board alone, and his daughter in Stockholm, Shanty Wernersson Dahl, hadn't heard from him in two days. The crew found him in his cabin, not feeling well, with a fever and a slight cough. Dahl was worried enough to make arrangements through a company called International SOS for an ambulance to be waiting to take her father to a hospital when the Zaandam, having been refused entry at San Antonio, arrived at nearby Valparaíso. Dahl's arrangements were in vain—Chile refused to let the Zaandam dock at Valparaíso either.
On March 21, a 51-year-old housekeeping supervisor named Wiwit Widarto spoke by phone with his wife, Anny Doko, back in Batam, Indonesia. He complained of a headache, a bitter taste in his mouth, and a sore tongue. Widarto didn't think he had Covid-19, but even if he did, he wouldn't have been able to confirm it then. Until linking up with the Rotterdam, the Zaandam didn't have tests aboard. Asked why, Ashford said tests in early March were in short supply and could be unreliable. "So, we just assumed if you had flu-like symptoms, we, in an overabundance of caution, we assumed Covid. To be safer."
The next day, the ship went into lockdown. Captain Smit announced that multiple passengers and crew with "influenza-like respiratory illness symptoms" had reported to the medical center. "Out of an abundance of caution we must ask at this time that everyone return to your staterooms, as soon as you are done with lunch," he continued, "where regrettably we are going to have to ask you to remain."
The ship moved north past Peru and Ecuador toward Colombia—all three had closed their ports. The Huttons were allowed to leave their cabin once in six days for a 30-minute walk on deck, chaperoned by crew members dressed in what Lance thought looked like hazmat suits.
Around 9 o'clock the night of the 25th, de Pinho, tracking the ship's progress on marinetraffic.com, noticed it suddenly head east. As Captain Smit announced the next morning, they'd made an unannounced stop off Manta, Ecuador, to meet a boat carrying supplies. The nighttime resupply had been kept secret from the passengers "for fear of protests in the port, and for fear of jeopardizing this operation," the captain apologetically explained. "You all know how fast things can go by social media." Along with other medical supplies, the boxes loaded onto the ship contained masks, which were distributed to passengers with breakfast. "All that time until the 26th, they obviously didn't have masks for everybody on the ship," de Pinho says. "We went to great lengths to acquire masks for guests and crew mid-voyage," Holland America's Elvejord wrote.
A few days earlier, shortly before passengers were confined to their cabins, du Toit, the South African shore excursion manager, had been asked to start performing crew temperature checks. A member of the medical staff had explained how she and a few colleagues were to work their way down lists of everyone in food and beverage and housekeeping. Anyone with a fever was sent back to their cabin to self-isolate, along with anyone sharing their room.
The first morning du Toit reported to the medical center to get her files and protective gear, she was alarmed at what she saw. "There's a reception area," she recalls. "There were probably at least 10 guests in there. Then about six to eight crew lining the wall. That was just in the beginning. Already the next day, we had one of the guests there so sick that he was getting oxygen and on a ventilator." The protective gear kept proliferating—first she was given masks and gloves, then scrubs, plastic aprons, and goggles. Like others, she recalls being told at first not to wear the gear in the guest areas.
It's likely that one of the passengers du Toit saw in the medical center was Wernersson. By March 22 he was on oxygen. When he spoke with his daughter in Stockholm, "he had a dry kind of voice," she recalls. "I knew what was going to happen." On March 26 he died. The day before, Dahl had called Holland America and asked that a note be relayed to him. "We miss you. We love you lots. We hope to get you back home soon," it read. "I just hope that someone read that to him," Dahl says. "Because I know he was alone." After his death, testing revealed that Wernersson had Covid-19.
Crew members began to get sick in alarming numbers. The stepped-up sanitation regime was grueling for Widarto and the rest of the dwindling staff, as was the sudden shift to delivering meals to 700 cabins. Bogen recalls a dinner companion in the crew dining area one night breaking down in tears. "He was crying from exhaustion," she recalls. The next morning the man went into isolation as a suspected Covid-19 case. On March 27, du Toit's boyfriend, who also worked on the ship, spiked a fever. The pair began to self-isolate in their cabin, and soon du Toit had a fever, too.
The tally of Covid cases on the Zaandam and the Rotterdam may never be known. Businessweek's reporting uncovered 16 passengers who claim to have tested positive for the corona­virus or its antibodies. The CDC says more than 250 people "reported illness consistent with ­Covid-19," but Holland America hasn't revealed how many of them were actually tested for the disease. Several passengers interviewed by Businessweek who tested positive did so only after leaving the ship.
On Land at Last: Images and videos of the end of the journey from passenger Andrea Bergmann Anderson
By this point in the voyage, various governments had become involved. Eventually Port Everglades was identified as the best port for the ship, if it could somehow make it through the Panama Canal. The issue wasn't just transiting the canal. Holland America was also hoping to fly medical supplies and personnel into the country, load them onto the stricken ship, and fly out the very ill. Panama was intransigent, and officials at the U.S. Embassy there urged the company to explore other options. One was to replace the airlift with a ship. The fastest in the fleet, the Rotterdam, was docked at Puerto Vallarta with no passengers and could reach the canal in less than four days. On March 22, Holland America decided to dispatch it.
The Rotterdam came within sight of the Zaandam on the evening of March 26 after a tumultuous voyage. It was only after it had departed that much of the crew learned of plans to bring aboard passengers from the Zaandam, and many threatened to barricade themselves in their cabins rather than interact with the potentially ill guests. Ashford and Carnival's chief medical officer, Grant Tarling, had to call in to a 90-minute, all-hands meeting in the ship's theater to try to quell the unrest. Ashford says he gave crew members the option to stay in their cabins, but appealed for their help: "I said, if the tides were turned and the situations were reversed, I'm sure you would want the Zaandam to come to your aid," he says. Most agreed to work.
On March 27, with negotiations over the canal still going on, the transfer of passengers began. Osiani and Henning were among the 808 Zaandam passengers cleared to go across. A crew member in a mask, gloves, and protective gown led the couple down to a hatchway in the side of the ship, where one of the orange-and-white tenders bobbed on the waves. As they climbed aboard the Rotterdam, they and their luggage were fogged down with disinfectant. The couple were assigned the cabin corresponding exactly to the one they had left.
Late on the 28th, the U.S. State Department-led diplomatic effort bore fruit, and Panama agreed to let the Zaandam and the Rotterdam through the canal. The next evening, the passenger transfer complete, crews disinfected the bridges of the ships so the canal authority's specially trained pilots could come aboard. A single pilot, in full-body protective gear, boarded each vessel and over the next seven hours maneuvered it through the canal's tricky series of locks and waterways. Passengers were told to turn down their lights and draw their curtains. If they had a balcony, they were to stay inside: In some stretches of the canal, Panamanian soil was just a few feet away. The pilots, as soon as they left the ships, went into quarantine.
As the two ships headed up through the Caribbean toward Florida, new cases appeared—on the Rotterdam as well as the Zaandam. On March 29, Widarto, the housekeeping supervisor, told his wife that he still had a headache and a cough was coming on. She remembers trying to switch their call to a video chat so she could have a look at him, but he quickly switched it back. He was still at work, he told her, and very busy. The Huttons, too, began to get sick. Their symptoms—diarrhea, nausea, lack of appetite—didn't match what medical authorities were attributing to Covid-19 at the time, but Sharon was alarmed enough to call the Zaandam's guest services line. Even after multiple tries, no one came to the room or called back, so the couple took Imodium and waited. Their symptoms worsened. Sharon developed a cough, then Lance did, too.
Even as they headed for Florida, it was still far from certain the two ships would be able to dock when they arrived. The state's governor, Ron DeSantis, among others, had come out against it. "We cannot afford to have people who are not even Floridians dumped into South Florida using up those valuable resources," he said in a Fox News interview. Officials in Broward County, where Port Everglades is located, were inundated with emails—many from residents horrified by the prospect of an influx of sick passengers; many others from people with friends or relatives on the ships, equally horrified by the prospect of leaving them at sea.
On March 30 a plaintive op-ed by Ashford was published in the South Florida Sun Sentinel. "The international community, consistently generous and helpful in the face of human suffering, shut itself off to Zaandam leaving her to fend for herself," he wrote. His company had done nothing wrong, he insisted; the ship had been the victim of unforeseen circumstances and uncaring governments. "It's tempting," he went on, "to speculate about the illnesses that may have been avoided or lives saved if we'd gotten the assistance we sought weeks ago."
As the piece was being published, Glenn Wiltshire, the Port Everglades director, along with representatives from the CDC, the U.S. Coast Guard, the Florida Department of Health, and the Broward County Sheriff's Office, had to come up with a plan for Holland America and Carnival to offload the passengers without spreading disease or panic throughout South Florida. Even after the Princess outbreaks, Carnival didn't have protocols ready to unload a coronavirus-infected ship at Port Everglades. Government officials repeatedly pressed Carnival and Holland America executives for more detail on how the company planned to get people off the ship and out of Florida, and at its own expense. On April 2 the parties reached a deal allowing the two ships to dock. The majority of passengers—those judged to be healthy, 1,164 in all—would board buses at the port and be taken directly to the tarmac of the Fort Lauderdale airport to be flown out on five chartered flights across the U.S., Canada, and Europe. Thirteen passengers would be cared for in local hospitals. "It's the humanitarian thing to do," the governor told Fox News.
Late that afternoon, greeted by a line of 13 ambulances, the Zaandam docked for the first time since Punta Arenas, followed by the Rotterdam. Teams of doctors and nurses came aboard to see which passengers were fit to travel home on their own. Still unable to get through to the medical center by phone, the Huttons made their way to the examination area. A week before, they'd felt fine but were kept aboard the Zaandam. This time, weak and in pain, they were cleared to travel—their temperatures were normal.
By the next morning, though, Sharon was unable to leave their cabin. This time when Lance called for help, a nurse came. Alarmed at Sharon's condition, the nurse asked why they hadn't called sooner, then rushed Sharon to the medical center to be put on oxygen and antibiotics. Lance was at first deemed well enough to fly home later that day, but within hours he'd deteriorated enough that he was kept aboard the emptying ship in his cabin, alone. "He is still not feeling well and is stuck in his same room for an indefinite period of time," Amy Hutton Williams, their daughter, posted on Facebook that day. "Again, I am helpless and so are they. Please continue to pray."
The ship's medical personnel finally gave Sharon a Covid-19 test, which came back positive. Her coughing fits were driving her blood oxygen to dangerously low levels. An increasingly desperate Amy was finally able to reach someone at a Holland America emergency hotline, who got a doctor to check on Lance. On April 5, Sharon was flown to Orlando, where she was placed in a special Covid-19 ward in an intensive care unit. Lance, whose Covid test had also come back positive, soon followed her. The couple were placed on ventilators.
For days the couple lay across the hall from each other. Slowly, Lance began to improve. Sharon's body, though, was shutting down. The following weekend she seemed a little better, and Amy arranged a video call. But a few hours later Sharon went into shock. A nurse put a cellphone to her ear, with Amy on the line. "I was at least able to tell her goodbye," Amy says, "and tell her it was OK to go." She died at 11:01 p.m. on April 11 of acute respiratory distress caused by Covid-19 and pneumonia, according to the medical examiner.
A few days earlier, Widarto had also died. The day before the Zaandam docked, Holland America had informed his wife that he'd been admitted to the ship's medical center with shortness of breath. The next day, she heard that one crew member had been admitted to a Florida hospital, and she soon learned that it was her husband. Because he was in isolation, sedated and on a ventilator, it was hard for her to speak to him, but in video calls with hospital staff she was able to at least see him. She plans to place his ashes in his parents' tomb in Jakarta.
The majority of the sick passengers were deemed recovered and fit to travel by company medical staff when the ships docked in Florida. Carnival and Holland America, as promised, flew almost all of them out of the state within a day, though for a few the journey stretched on much longer: Osiani and Henning would languish on the Rotterdam for another three and a half weeks, waiting for approval from the Argentine government for their charter flight. The ship sat at port, then cruised around the Caribbean with a skeleton crew of similarly marooned employees and passengers before the couple was moved to another cruise ship and, finally, put on a flight home.
The de Pinhos were among the passengers who disembarked on April 3. At 9:45 a.m., in their masks, they walked down the Rotterdam's gangway and onto specially sealed buses. Police cars and motorcycles were waiting to escort them to the airport. As the couple were boarding the crowded coach, they met a woman who was also headed back to their hometown of Warren Township, N.J. The three were all on the same 12:15 p.m. charter flight to Atlanta, and when it landed they found themselves not in a sealed bus but a bustling international airport. They were starving and had a few hours before their commercial flight to New York City.
In a daze, wearing their masks and cheap surgical gloves, they sat at a bar and ordered burgers. Rick made sure to warn their waiter, Tony, where they'd come from. "We're in the general population, no one's wearing masks," Rick remembers. As far as Holland America was concerned, "it was as if we somehow got cleansed of the virus when we were up in the air." Ashford defends the use of commercial flights, not just because the cruise line followed CDC guidelines. "In contrast to random people on a flight, who do you think is safer? They were in their room for two weeks, checked, with all the protocols we had," he says. "That's about the safest group on the plane, in my opinion." To Rick de Pinho, though, it felt jarring and irresponsible. "In the morning they were treating us with hazmat suits," he remembers thinking, "and now we're sitting at a bar eating burgers." The CDC would change its guidance the next day, forbidding the use of commercial flights or public transportation to get passengers home. Cruise lines have yet to find a way to repatriate the tens of thousands of crew members still languishing on its ships.
Over the next few weeks, Rick would wonder whether he'd gotten Covid-19 on the cruise. He hadn't felt ill at any point, but he knew cases could be asymptomatic, and five of the six friends he had kept in touch with from the Zaandam ended up testing positive. He wondered about the people who sat near him on the flight to New York. He tried, unsuccessfully, to contact Tony at the airport bar to make sure he hadn't since gotten sick. In late April, he and Wendy got Covid-19 antibody tests to see if they'd had the disease. Both came back positive. —With Austin Carr, Jonathan Levin, and Tassia Sipahutar