Berta Cáceres campaigned to stop a renewable energy project, and the long fight turned her into one of Central America's most prominent environmentalists. She won a prestigious international prize known as the "Green Nobel" for protecting a river, using some of the award money to purchase a modest bungalow in La Esperanza, her hometown in central Honduras.
Her activism is also what brought three gunmen to her back door.
The men broke into her kitchen around 11:30 p.m. on March 2, 2016. Cáceres heard a noise and called out from her bedroom: "Who's out there?" Within seconds, a gunman entered her room and shot her dead.
A second intruder found Gustavo Castro, a fellow activist from Mexico who was staying in the guest bedroom. A close-range gunshot left him bleeding on the bedroom floor, but the bullet only grazed his hand and ear; Castro survived.
The homicide investigation prompted related probes into the history of the hydroelectric dam project that Cáceres and her organization had opposed. The consequences are still playing out in courts as far away as The Hague and inside banks that invest billions of dollars in development projects. Cáceres's murder has thrown into public view telephone intercepts, witness testimony, and corporate paperwork, and prosecutors pursuing multiple cases say they provide an X-ray into how corruption and violence can sometimes shape the drive toward renewable energy.
Reports of assaults against activists like Cáceres have been rising sharply, with the spike most pronounced in developing countries. While these countries are ripe for renewable projects, they're also often plagued by weak regulatory oversight and corruptible law enforcement. In Honduras alone, at least 123 activists were killed as a result of environmental conflicts in the five years before Cáceres's murder. That makes it the most dangerous place in the world for activists, according to human-rights group Global Witness, which compiled the statistics.
The quest to punish those behind Cáceres's murder represents a challenge against impunity for those who attack environmental defenders. The goal is accountability—not only for people who pull the trigger, but also for the government officials and bankers who are accused of allowing renewable projects to become flashpoints of violence and coercion. U.S. Speaker of the House Nancy Pelosi visited the Cáceres family last year to pledge action, and other U.S. lawmakers have proposed withholding security aid to Honduras unless those who ordered her murder are convicted.
"I think this case, like so many others, would have just been swept under the rug, and the investigation would have been a sham" without international pressure, says Tim Rieser, a senior aide to Democratic Senator Patrick Leahy of Vermont, who helped spearhead the U.S. effort to hold the Honduran justice system accountable.
At the same time, Honduras has launched dozens of hydroelectric projects. Billy Kyte, the researcher who led the study for London-based Global Witness, says he believes jumps in violence and development are linked. A government-controlled utility assigned many of the projects to newly formed companies with no previous energy experience. "They were able to corruptly get agreements with the Honduran state," Kyte says. "You had government ministers in cahoots with these new developers." This created a culture of lawlessness in the local energy sector, he says, which led to violence against opponents.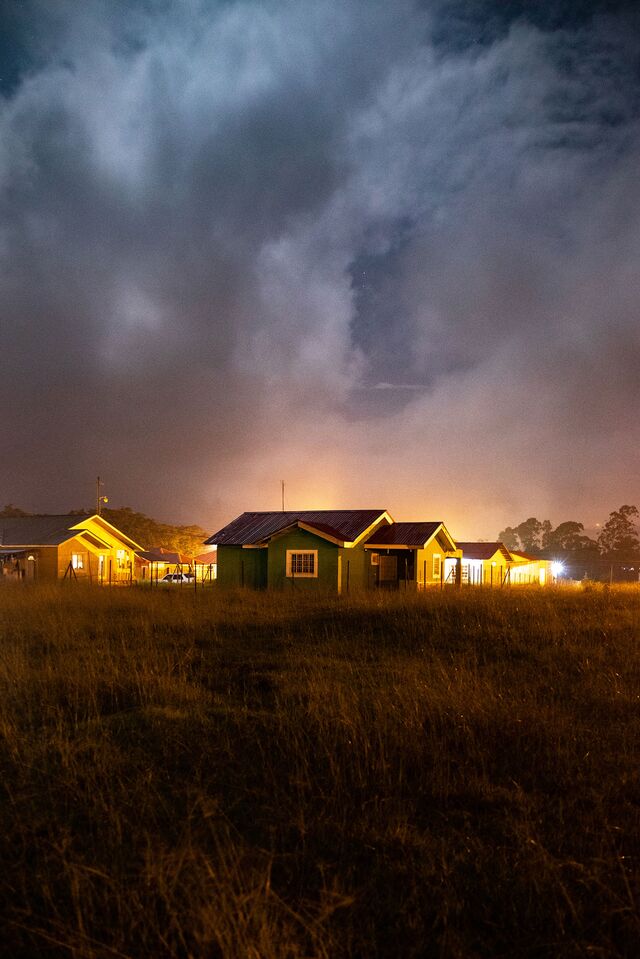 Of the activist killings in Honduras documented by Global Witness, almost none were successfully prosecuted. At the time of the Cáceres murder, about 97% of all homicides in the country had been left unsolved.
A Honduran court late last year sentenced seven men to prison for their roles in the killing of Cáceres and the attempted murder of Castro—four hired hit men and three others convicted of helping plan the attack. Two had ties to the hydroelectric company behind the project Cáceres had opposed. That company's chief executive officer is awaiting trial, accused of overseeing the murder plot. The story of the murder and the pursuit of that CEO is the subject of Blood River, an original podcast series released this summer by Bloomberg Green.
"There hasn't been true justice yet. They just put the pawns in jail," Castro says. "Those who financed and approved the project—they knew about the problems and the violence. They're responsible, too."
Just a couple miles from the house where Cáceres was killed sits a small hydroelectric dam that, in 2005, became the first energy project in the world to earn carbon offset credits under the Kyoto Protocol. The project also had the blessing of the town's mayor, Austra Bertha Flores Cáceres. That's Berta Cáceres's mother.
The Cáceres family for decades has been a community leader in campaigns for women's rights, indigenous people, and the environment. The family supported the initial hydro project as a valuable source of clean energy. It was located in a developed area, on the site of an abandoned electricity plant. Honduran energy officials recall virtually no local opposition.
Over the next 15 years, annual investment in renewable energy worldwide quadrupled, to more than $363 billion, according to figures from BloombergNEF. Even though hydropower has been a small part of that boom, billions of dollars moved into dam projects. Global hydroelectric output has increased almost 48% since 2005, according to the International Energy Agency.
Latin America has long been an enticing market for the hydroelectric sector, and significant investments have already been made in countries such as Brazil, where about three-quarters of all electric power comes from dams. But industry groups estimate that only about 20% of the region's total hydroelectric capacity has been filled, and IEA projects that $250 billion in new projects over the next 15 years will help plug that gap.
Honduras, where only 72% of the rural population is electrified, has fully embraced investors looking to back hydropower. It's become Latin America's top investment destination for renewables as a share of gross domestic product, according to the International Renewable Energy Agency.
Berta Cáceres's view of hydropower had soured dramatically by 2010, when the government on a single day awarded concessions to dozens of new dams, including the Agua Zarca project. As some of the new projects were marked for rivers running through the country's most remote territories, she said they posed direct threats to indigenous people.
Berta's mother, Austra, traces her daughter's activist roots to childhood trips they made to remote villages. In addition to serving as a local politician, Austra had been a midwife; young Berta assisted her with childbirths. "She'd hold a little candle to give me light, because there was no electricity, and she'd bring me water," Austra says. "She boiled it. And that's how she became aware that working on behalf of women was a necessity."
At 22, Berta Cáceres co-founded an indigenous-rights organization called Copinh. Her friends and colleagues describe her particularly effective protest style: A free smile and friendly charm allowed her to speak easily with poor farmers and Congress members, and in big moments she could summon fiery oratories. Cáceres became a national figure while in her 30s. When a military coup toppled President Manuel Zelaya in 2009, she led rallies against the conservative National Party, which took control of the country. Within a few years she was publicly denouncing the push into remote territories; indigenous communities and not private companies, she argued, should determine how those areas were developed. She made one particular project her focus: the Agua Zarca dam, planned for the Gualcarque River near the community of Rio Blanco.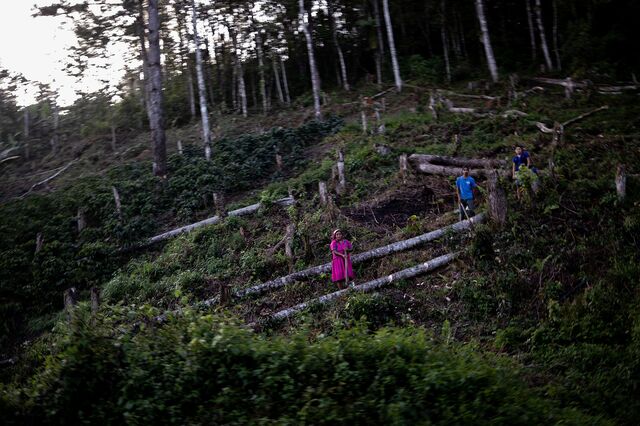 The proposed dam was relatively small by industry standards, about 46 feet tall at its highest point, with a mile-long tunnel, reservoir, and power station. After construction workers arrived in 2013, Cáceres helped organize a movement composed mostly of the local Lenca indigenous group. The protesters said that in addition to blocking the natural flow of the river, thereby degrading water quality and aquatic life, the reservoir would have drowned out land they used to grow crops. What's more, some locals viewed the arrival of a hydropower plant and its workers, who lived in dormitories built near the water, as spoiling the very character of a river that the Lenca labeled sacred.
The protesters from Copinh marched in front of the work site, erected roadblocks, and dug trenches in dirt roads to prevent construction equipment from reaching the site. The company developing the dam reported vandalized construction equipment and facilities. Cáceres lobbied government agencies to overturn the project on the grounds that it didn't have community support. She complained that the work site had a militarized, violent atmosphere, patrolled by security personnel drawn largely from the Honduran army.
The state electrical utility had been placed under the control of the Honduran military in 2008. The company put in charge of the dam, Desarrollos Energéticos SA (commonly called DESA), signed a contract the following year for rights to develop a project on the Gualcarque River and to sell energy to the state utility. DESA was a new company, and Agua Zarca was its first and only development project.
It didn't take long for the conflict over the dam to turn deadly. In July 2013 one of the soldiers guarding the site shot and killed a protester aligned with Copinh during a demonstration. Later the same day, a 14-year-old boy from a local family that supported the dam was also shot and killed; that family believes the boy's murder was an act of retaliation, though the killing was never prosecuted.
Kyte, the researcher who conducted a tally of slain environmental activists in Honduras, met with Cáceres and others like her in 2015. "Every single person we spoke to had either a family member or a colleague—someone that they knew—who had been murdered because of their work," he says, referring to the protests. Shortly after this burst of deadly violence, the contractor hired by DESA to handle initial construction abandoned the work site and never returned.
DESA redesigned the project and relocated the dam site 2 kilometers upriver. It would now be built as a "run-of-the-river" facility, a smaller project that diverts water via tunnels and then reroutes it back into the river downstream. Cáceres continued to lead protests against Agua Zarca and won the 2015 Goldman Prize, an international honor given to grassroots environmental activists. She dedicated the award to "all of the martyrs" who'd lost their lives defending natural resources.
Violence against activists like Cáceres hasn't subsided since her death. There were more than 2,000 attacks on human-rights defenders worldwide from 2015 to 2019, according to a report earlier this year from the Business & Human Rights Resource Centre. Honduras—again—topped a ranking of the most dangerous places for activists. That report also determined that renewable energy had joined mining and agribusiness as the most dangerous sectors for activists globally.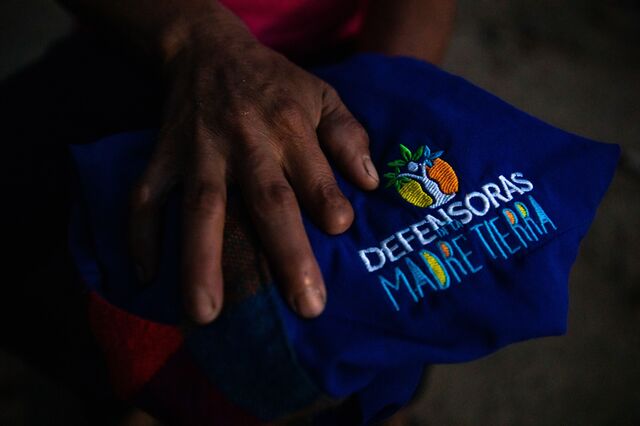 Some in Honduras's hydroelectric industry say their work has been unfairly smeared following Cáceres's death. Elsia Paz has helped develop dams in the country for almost two decades, including that original hydro plant in La Esperanza. Honduras doesn't have sizable fossil fuel reserves, she points out, and its spotty energy grid exacerbates economic disparities, particularly in rural areas.
One thing the country does have is rivers. To Paz, that makes hydro projects the best way to lift underserved communities out of poverty. She casts the anti-dam movement as paralyzing progress, saying it doesn't matter if a developer hires biologists and other experts to prove that the benefits of a project will outweigh the negatives.
"What's more important is who screams louder," Paz says. "Who makes a big scene."
On the two-year anniversary of Cáceres's death, police arrested DESA CEO David Castillo. The case against him would focus on intercepted text messages that allegedly indicated he'd overseen a murder-for-hire scheme.
Castillo has denied the charges. In August, a judge ordered his case to go to trial, and the date is pending. From a prison in Tegucigalpa, he says the text messages that allegedly implicate him have been misinterpreted by investigators. He and Cáceres were actually friends, he says, and his company would never have risked its dam project by committing a crime. In an extensive interview in the Blood River podcast series, Castillo outlines his defense and offers a counternarrative of the events leading up to the murder, which he believes upends the prosecution's case.
But while he's been locked in prison awaiting trial, the prosecution has only become more complicated. In a separate case, Castillo has also been charged with orchestrating a business built on corruption, with connections that reach into the Honduran government. What had begun as a relatively small protest movement against the local impacts of a dam is now something much larger: an expanding, international campaign against a development model that's been used to promote green energy.
The Organization of American States, a regional coalition of 35 nations, formed a special investigatory body in 2016 to fight corruption and impunity in Honduras. Last year prosecutors with that group brought corruption charges against Castillo and 15 other people in a case they called "Fraud on the Gualcarque." The investigators laid out the following scenario: In 2009, DESA was founded by two brothers in Tegucigalpa. At that time, Castillo was working for the government-run electrical utility. But investigators contend—and Castillo denies—that he was also secretly running DESA at the same time and that the two brothers were actually low-level employees working for him. So while DESA was negotiating contracts for rights to the Gualcarque River, prosecutors charge that Castillo was using proxies to effectively sit on both sides of the bargaining table. And the prosecutors say the deal allowed DESA to profit at the expense of the government.
Officials in the Honduran environmental agency have also been accused of involvement in the alleged scam. Ana María Calderón, a prosecutor from Peru who spearheaded part of the investigation, said documents and witness statements cast doubt on the entire electricity industry in Honduras. Because the country had started numerous hydropower projects at the same time as Agua Zarca—and because many of the same officials were involved in those approvals—Calderón and others on the panel recommended that the Honduran government review all of its active energy deals, suggesting similar discrepancies might be found. "It's possible that all the contracts tied to renewable sources were let in the same way," she said at a press conference last year in Tegucigalpa.
Annie Bird, a human-rights activist who's been documenting irregularities surrounding DESA and the Agua Zarca project since 2013, says the separate cases against Castillo for murder and corruption together depict a fatally flawed system of development. The intercepted text messages and corporate documents show what she sees as a pattern: Company executives use administrative corruption to earn contracts; they team with military-trained security forces to overpower local opposition; and they exploit connections in local law enforcement and the judiciary to get away with it.
"Those three kinds of corruption play off of each other in a really important way," Bird says. "They're sort of the three pillars of the criminal networks that perpetuate so much violence in Honduras."
The corruption cases have been handed over to a Honduran tribunal. Three of the defendants, including the country's former undersecretary of natural resources, sought to dismiss the cases this year, citing a lack of action by the courts, and the government in August denied those requests. The court is expected to begin hearing evidence in the case on Sept. 28.
The seven people already convicted in the Cáceres murder case include two low-level employees of DESA accused of helping plan the logistics of the killing. Shortly after the sentencing last year, a Honduran government agency announced it was soliciting $1 billion for the construction of 54 new hydroelectric projects throughout the country.
Cáceres's daughter, Bertita Isabel Zúñiga, describes the announcement as a slap in the face by Honduran authorities: "They were saying, 'OK, you can have these seven guys and leave them in jail for 30 years, 50 years. But we have loads more projects on the way to profit from.' "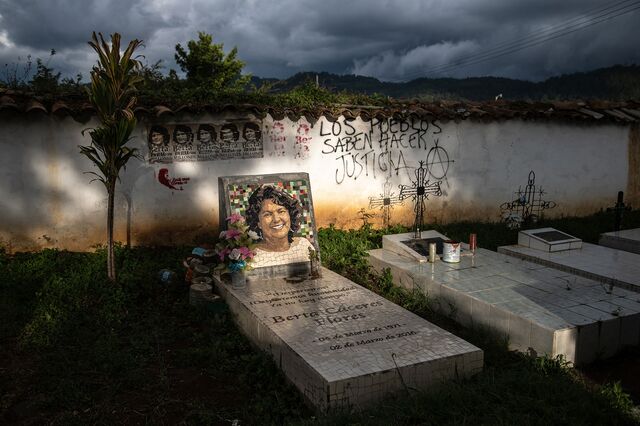 Zúñiga, 29, has become the leader of Copinh. Like her mother, she often comes across as soft-spoken and warm in private but can quickly shift into a firebrand role in front of a crowd. She's dedicated a lot of energy to pursuing the people she believes fueled the violence that killed her mother: the investors who backed Agua Zarca.
Much of the funding for the $64 million project came from three different international development banks: FMO, from the Netherlands; Finnfund, from Finland; and the Central American Bank for Economic Integration, from Honduras. Before she was murdered, Cáceres spoke with Channa Samkalden, a lawyer from the Netherlands. Samkalden had been part of a legal team that sued Royal Dutch Shell Plc, claiming the company was complicit in the Nigerian government's execution of nine environmental protesters from the Niger Delta. Shell has denied that it was complicit in the deaths of the activists or that it violated their human rights. "She wanted to see if I could help her in taking action toward FMO while that project was already pending," Samkalden says. "They wanted to force FMO to stop their involvement in the Agua Zarca project."
After the murder, Zúñiga reached out to Samkalden as well. In 2018 the lawyer filed a lawsuit against the Dutch development bank, alleging it had disregarded warnings of human-rights abuses associated with the Agua Zarca project. Cáceres herself had documented DESA's alleged abuses—from death threats to assaults against protesters—and Samkalden says she submitted the material to the bank.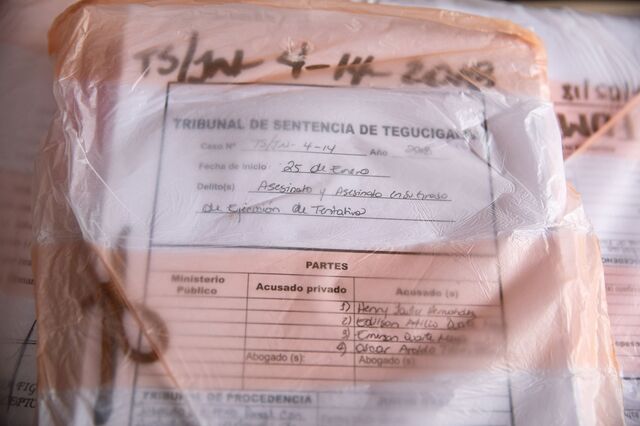 All three development banks eventually withdrew from the project following Cáceres's murder. Samkalden blames the investors for ignoring the warning signs. "Had FMO taken adequate and timely actions," she says, "then her death probably would not have occurred."
FMO declined to discuss the lawsuit, and according to Castillo it forgave DESA's debt. In earlier statements the bank said it believed DESA fulfilled its obligations to obtain consent of the communities near the Gualcarque River before starting construction. Copinh and some members of those communities insist that the process was rushed and that the company even forged signatures of residents to falsely claim community consent. The bank has submitted a lengthy response to the allegations in district court in The Hague, and both sides are awaiting further action.
The Cáceres family and Copinh are hoping for a judgment of wrongdoing against FMO. Such a verdict would make the bank liable for compensation. But lawyers for the family say their goal isn't financial; it's to set a precedent that might deter lenders from backing projects where complaints—particularly those connected to suspected human-rights violations and corruption—have been raised. Ron Rosenhart, who's working on the case as legal counsel, says he hopes a ruling might serve as a layer of protection for communities in undeveloped countries. Renewable energy projects might have the support of governments and investors, he points out, but the will of local communities is sometimes taken for granted.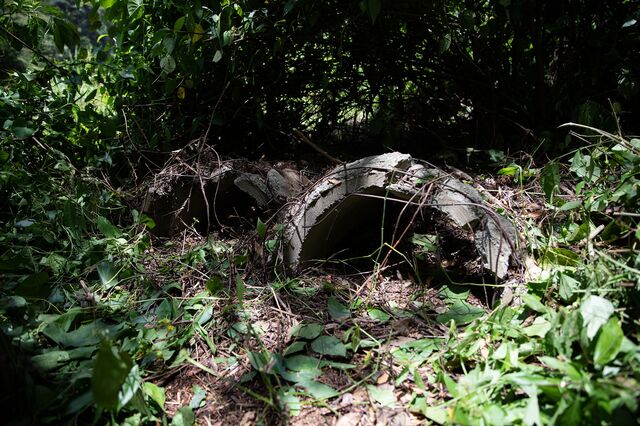 Samkalden agrees there are risks in the push to bring green investment to poor regions. "When they get involved in these projects, the due diligence they're doing and the investigative work is much more than simply ticking-the-box work," she says. "They're dealing with real people. They're dealing with real human rights."
At the time of its withdrawal from Agua Zarca, FMO said it would adopt more intensive due diligence requirements for high-risk projects. And there's some evidence other development financiers have also attempted to address the issue, as reports of attacks against local activists proliferate. The International Finance Corp., which is the private-sector arm of the World Bank, announced in 2018 that it was revising internal protocols to ensure that complaints like those Cáceres filed against DESA would be seriously considered. (In a statement, the bank said it "does not tolerate any action by an IFC client that amounts to retaliation" against opponents of projects.)
Zúñiga isn't stopping at banks: She and Copinh are also targeting private shareholders in DESA. The biggest investors are members of a prominent family of Honduran business leaders. In La Esperanza, the Atala Zablah family name is spray-painted on walls next to demands that they be locked in jail.
Members of the family who served on DESA's board were involved in WhatsApp group chats that discussed Cáceres, according to documents released by investigators. Zúñiga and many of her mother's backers say the family is using political influence as protection from prosecution, and they've issued public calls for the indictment of Daniel Atala Midence, who served as DESA's chief financial officer at the time of Cáceres's murder. He and his father, José Eduardo Atala Zablah, have denied any connection to the murder or any other alleged wrongdoing with which DESA has been associated.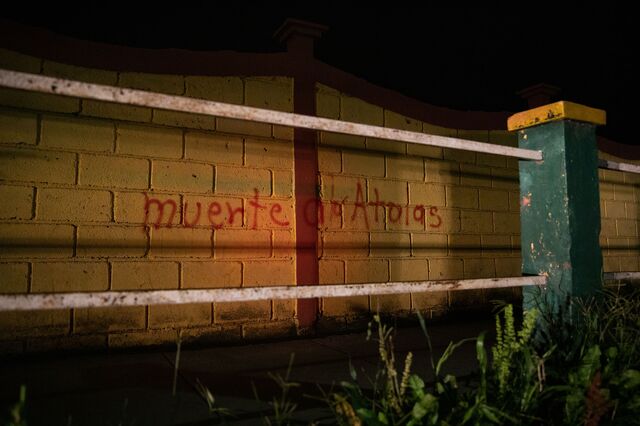 "For the first time in our lives—and this company is 60 years old—for the first time somebody asked me, 'Who's your criminal lawyer?'  " José Eduardo says from the offices of a John Deere dealership he owns in Tegucigalpa. "We don't have anything criminal over here. We never had a criminal lawyer."
The family is often cited by Cáceres's supporters as one of a small handful of wealthy families in Honduras who effectively control the country's institutions—a label the Atala Zablahs dismiss as blatant hyperbole. In fact, they say the barrage of legal actions against DESA's executives and employees, which they are helping to defend, have turned them into underdogs.
The Cáceres family has been lobbying U.S. lawmakers to pass the Berta Cáceres Human Rights in Honduras Act. The proposal would cut U.S. funding to Honduran military and police until the country has "pursued all legal avenues to reach verdicts" in specified cases, including Cáceres's murder. Before she was killed, Cáceres herself had met with several U.S. lawmakers, including Pelosi.
That sort of international pressure, the Atala Zablah family says, dwarfs whatever influence they can summon within Honduras, which they insist is minimal. José Eduardo argues that foreign politicians and international groups have distorted the picture of who holds the real power. "It's amazing how they can coordinate all the information just to make it feel like we are the Empire and they are the Rebels in the Star Wars saga," he says. "It's the other way around. They have the big lobbying capacity, they have the communications capacity. They're very well organized."
Zúñiga rejects the idea that the investors are powerless. But if there's any truth to the notion that the hydroelectric company and its investors are feeling besieged, it would prove a point she's been trying to make since her mother was murdered. At rallies that began just days after the killing, she began repeating a phrase that's become something of a slogan for Cáceres supporters in Honduras and abroad.
"Berta wasn't killed," Zúñiga says. "She multiplied."