view
Maybe Powell Really Isn't an Inflation Hawk
A lot of people think the new Fed chairman is signaling faster interest-rate increases. Here's a different interpretation.
by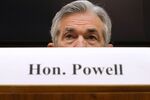 Jerome Powell's congressional testimony on Tuesday, his first as chairman of the U.S. Federal Reserve, was widely interpreted as indicating that the Fed would raise interest rates faster than expected. The yields on the 10-year treasury bond spiked higher just after Powell indicated that he believed the U.S. economy was strengthening and said he expected inflation to rise toward the Fed's 2 percent target.
The Fed's job is to strike a balance between two goals: maximum employment and low inflation. Low interest rates encourage more investment and consumer spending, which in turn leads to higher employment. Too much spending, however, will simply lead to higher prices as buyers bid against each other for a limited supply of goods.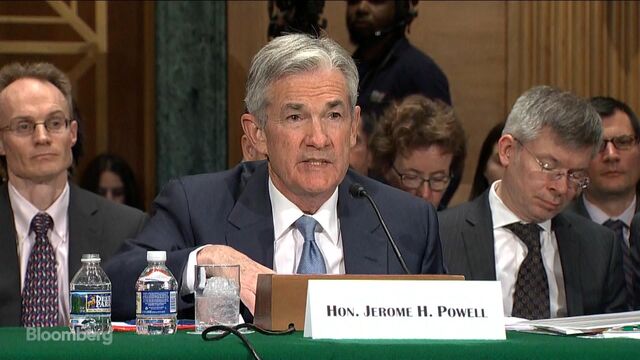 If the Fed chairman sees the economy strengthening, it's natural to conclude that he thinks the goal of maximum employment is closer to being met, and the goal of low and stable inflation is at greater risk. This weighs in favor of raising rates.
However, the economy is in an interesting position. Even as the job market has continued to strengthen, inflation has remained below the target. Furthermore, there is reason to expect that while the official unemployment rate is near record lows, there is still plenty of room for employment to grow. Over the last 17 years, the percentage of Americans in their prime working years of 25 to 54 years old who either have a job or say they are looking for a job has declined 2.3 percentage points. Once a worker gives up looking for a job, the government no longer considers him or her unemployed, but instead out of the labor force.
If these folks can be enticed back into the labor force then the supply of workers is not near its limit and employment can grow further without pushing up inflation. Does Powell believe these people can be enticed back? If so, then his view that the economy is strengthening doesn't necessarily imply that rates need to rise faster.
Fortunately, Representative Trey Hollingsworth asked him exactly that question:
Powell acknowledged that the prime-age labor-force participation rate was below normal and that this was a sign that there's room for more job growth. He cautioned, though, that it's possible that changes in the structure of the U.S. economy could have rendered these workers unemployable, meaning that they could not be enticed back into the labor force. The only way to know, he added, was to let economic forces work and find out.
Powell's answer resembles the one I would give. I think the economy can grow faster, and needs to grow faster to heal the wounds lingering from the last two recessions. I also recognize that it would be foolhardy for any Fed chairman to fail to acknowledge the possibility that his or her interpretation of data could be wrong. That said, it would be wise to hold off raising rates because there is no way to know whether the discouraged workers can be enticed back unless spending remains strong, even at some risk of higher inflation.
That's why Powell's remarks make me think he is inclined to let the economy continue to strengthen without speeding up the pace of interest-rate increases.
To contact the editor responsible for this story:
Jonathan Landman at jlandman4@bloomberg.net
Before it's here, it's on the Bloomberg Terminal.
LEARN MORE