U.S. Economy
Trump Might Have Already Created Some Jobs
It's been a good year for people who specialize in digging stuff out of the ground and giving away money.
by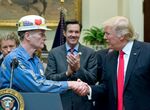 Donald Trump won the presidency in part on a pledge to create jobs. In a small way, that promise may have come true -- for those who specialize in digging holes or giving away money.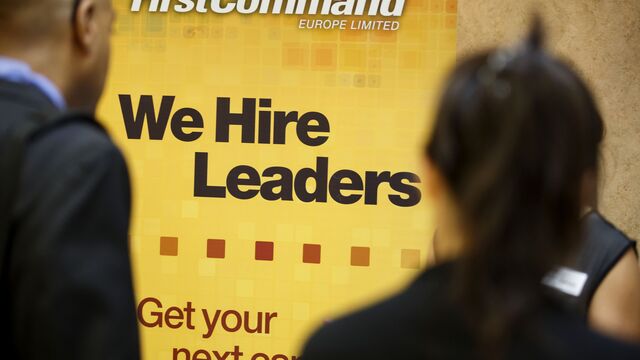 For the most part, the U.S. labor market under Trump has followed the trajectory it established long before he prevailed in the November 2016 election: reliable monthly gains, reflecting slow but steady growth in the broader economy. In the year ended last month, the unemployment rate fell from 4.6 percent to 4.1 percent as nonfarm employers added an estimated 2.07 million jobs. That's not quite enough to meet Trump's goal of 25 million jobs over the next decade, but not bad, either.
So how much of that can be attributed to Trump? As with any president, it's hard to know. Perhaps the best one can do is find the sectors that are experiencing the most growth, and see if there's any correlation with the president's policies. To that end, here are 20 sectors that saw outsized 1  percentage gains in the 12 months through October (the most recent month for which detailed data are available):
Some of the leading categories are not very informative. "Miscellaneous professional and technical services," for example, includes everything from interpreters to weather forecasters, so it's hard to know what's driving the growth. Others clearly have little to do with Trump: Employment at kidney dialysis centers, for example, has long been growing along with obesity in the U.S.
That said, two sectors do stand out.
The first is mining, an area where Trump has been very active. He has reversed environmental restrictions on coal, opened up large new parts of the Gulf of Mexico and the Arctic to oil drilling, moved to relax fracking rules and championed natural-gas exports. At the same time, employers that provide "support activities for mining" –- a category that includes actual drilling and digging -- have added a lot of jobs. In the three months through October, average employment was about 306,000, up almost 53,000 jobs from a year earlier. That's the largest percentage gain since the fracking boom of several years ago:
Another is "grantmaking and giving services," which includes charitable foundations and endowment funds. Trump's election has had a polarizing effect on society, prompting both regular consumers and the very wealthy to donate more to causes they support. So in a sense, Trump might be responsible for the category's gains. Average employment was about 200,000 in the three months through October, up more than 8 percent (or more than 15,000 jobs) from a year earlier. Here's how that looks:
In short, Trump might have made a difference -- albeit not entirely intended, and not entirely in areas that will make the country as a whole better off.
To contact the editor responsible for this story:
James Greiff at jgreiff@bloomberg.net
Before it's here, it's on the Bloomberg Terminal.
LEARN MORE