Prophets
The Fed May Be Smart to Skip a Rate Hike in December
The central bank is on thinner ice than policy makers want to believe.
by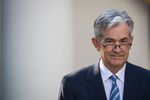 Federal Reserve policy makers are closer to reaching the neutral federal funds rate than they might think.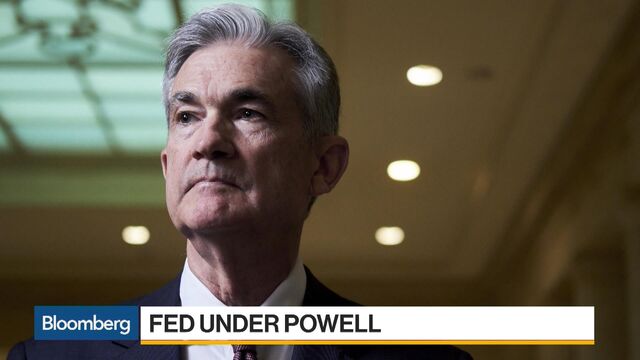 The Fed justifies its inflation forecast on the belief that monetary policy remains accommodative. From the September 2018 Open Market Committee statement:
The stance of monetary policy remains accommodative, thereby supporting some further strengthening in labor market conditions and a sustained return to 2 percent inflation. 
Central bankers have decided that falling unemployment rates are sufficient reason to keep hiking rates. Moreover, in the context of their current framework, the likely ongoing declines in joblessness call for additional rate increases to tighten policy and stabilize job growth. They say this justifies a rate hike in December and, as of the September Summary of Economic Projections, three more 25-basis-point raises in 2018.  
The minutes of the meeting concluded on Nov. 1, however, reveal that central bankers increasingly fret about weak inflation numbers, with some participants looking to slow the pace of rate hikes next year. A wiser move, perhaps, would be to call off the December increase before worrying about 2018.
A challenge for the Fed is that it doesn't take much imagination to believe that policy rates are already less than accommodating. Consider a basic Taylor rule framework for monetary policy, in which the appropriate level of the federal funds rate is determined by the real neutral interest rate, the inflation rate, and a weighted average of deviations of inflation and unemployment from their long-run targets.
The neutral real rate and the longer-run unemployment rate, known as NAIRU, are both unobserved and need to be estimated. According to the Summary of Economic Projections, the Fed believes that in the longer run, the neutral real rate of interest is 1 percent, while the number for unemployment is 4.6 percent.
In the near term, however, these values may differ from their longer-run estimates. For instance, Federal Reserve Governor Lael Brainard estimates the current real neutral rate as much lower:
In my view, the neutral level of the federal funds rate is likely to remain close to zero in real terms over the medium term. 
Still, even assuming a real neutral interest rate of 0 percent and a NAIRU estimate of 4.6, a Taylor rule would suggest policy is currently somewhat accommodative and would be so even after a December rate hike. Moreover, under the Fed's current economic projections, if the neutral rate remained zero, policy would remain accommodative through 2018.

But perhaps the Fed's estimate of the longer-run interest rate remains too high. Unemployment stands well below that estimate, at 4.1 percent, yet there isn't a whiff of inflation. This may simply reflect a delay in the inflation setting process. FOMC members, however, suggested some other possibilities:
Several participants pointed to a diminished responsiveness of inflation to resource utilization, to the possibility that the degree of labor market tightness was less than currently estimated, or to lags in the response of inflation to greater resource utilization as plausible explanations for the continued soft readings on inflation. A few noted that secular influences, such as the effect of technological innovation in disrupting existing business models, were likely offsetting cyclical upward pressure on inflation and contributing to below-target inflation.
Suppose that the level of NAIRU is at least temporarily depressed and stands at the current level of unemployment, 4.1 percent. Under this scenario, a Taylor rule suggests policy is no longer accommodative and will be even less so after a December rate hike:

Arguably, even dropping the estimate of NAIRU to 4.1 percent may yield an excessively high estimate of the neutral policy rate. A popular measure of the longer-run neutral real rate from San Francisco Federal Reserve President John Williams and his co-author Thomas Laubach stands at -0.22 percent. This raises the possibility that the current neutral real rate is actually well below 0 percent, which would push down the Taylor estimates of the neutral policy rate.
This analysis suggests the Fed should abandon the December rate hike and instead be prepared to raise rates more aggressively in 2018 should the long-prophesied inflation materialize. Consensus thinking at the Fed, however, remains unwilling to consider a delay now as policy makers do not believe they can hike rates aggressively without triggering a recession. Hence, they see a December rate hike as necessary to retain a gradual tightening path. But this entire approach may be predicated on an erroneous view of the current level of financial accommodation provided by the Fed. The reality is that the central bank may be on thinner ice than policy makers want to believe.
(
Corrects first chart to show NAIRU at 4.6 percent.
)
To contact the editor responsible for this story:
Max Berley at mberley@bloomberg.net
Before it's here, it's on the Bloomberg Terminal.
LEARN MORE