Companies
Silicon Valley's Startup Cycle Is Never-Ending
Startup employees get rich quick and quit to become venture capitalists.
by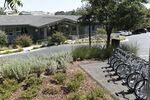 This post originally appeared in Money Stuff.

There is a popular narrative that innovation in America is suffering because public companies take all their profits and return them to shareholders in the form of dividends and buybacks, rather than investing them in research, and that the shareholders then waste them on yachts or whatever. But there is an interesting and opposite story in Silicon Valley, where it seems like the norm is:
Someone starts a company with venture funding
The company gets huge and makes many employees millionaires
The employees all quit to become venture capitalists
The money flows out of the startup into the pockets of employees, who put it right back to work in other startups. There is perhaps something a bit off-putting about a bunch of 30-year-olds whose job is now just to invest their and their friends' massive wealth, but from an innovation perspective it seems like a virtuous cycle. Good for them. Anyway here's a story about how it's a really really really really easy time to raise a venture capital fund:
The rush has brought an unusual mix of prospectors. In addition to veterans like Mr. Sands, there are wealthy Google and Facebook Inc. engineers who want to try investing, celebrities such as the band Linkin Park and basketball stars Carmelo Anthony and Kobe Bryant, and big corporations like 7-Eleven and Campbell Soup Co. all spraying money on tech. Just since this summer, two separate venture firms were started by former Airbnb Inc. employees.
Airbnb isn't even public yet! It used to be that you'd need an initial public offering before your employees start calling in rich and becoming venture capitalists, but now the pre-IPO unicorns are spawning new unicorns themselves.
Elsewhere, here's a story about some people -- America Online co-founder Steve Case, "Hillbilly Elegy" author J.D. Vance, some other venture capitalists -- who are funding startups in the Midwest. The Enchanted Cornfield has not been quite as fecund with the unicorns as Silicon Valley's Enchanted Forest, but there have been some:
CoverMyMeds, an Ohio start-up, whose software streamlines drug prescribing, was sold to McKesson this year for $1.1 billion, and Salesforce bought ExactTarget, a maker of marketing software in Indiana, for $2.5 billion in 2013.
"Every major Midwestern city now has clusters of start-up accelerators and incubators, typically housed in renovated red-brick industrial buildings," and it is pleasing that the aesthetic is so consistent. Imagine running a start-up accelerator from a suburban office park.
If you'd like to get Money Stuff in handy email form, right in your inbox, please subscribe at this link. Thanks! 
To contact the editor responsible for this story:
James Greiff at jgreiff@bloomberg.net
Before it's here, it's on the Bloomberg Terminal.
LEARN MORE