China
What Xi Can Learn From Deng
China's president, newly empowered, should heed some lessons of history.
by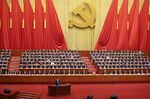 China's 19th Party Congress is drawing to a close with General Secretary Xi Jinping's power affirmed and enhanced. Xi's three-hour speech on China's "new era" was greeted with rapturous applause by delegates in the Great Hall of the People. The rest of the population had the chance to clap along on a new video game. His name will be included in the Party constitution, alongside Mao Zedong and Deng Xiaoping. On Wednesday, the new lineup of the Politburo Standing Committee will very likely see his loyal advisers elevated to the top ranks of the leadership.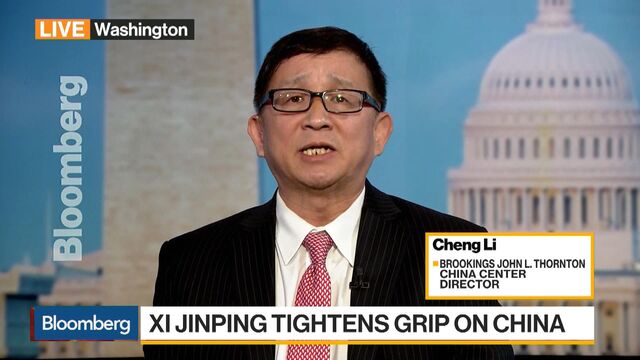 Xi is now China's most powerful leader since Deng. Famously, Deng wielded his influence to institute bold market reforms that helped spur decades of rapid growth. The economic challenge for Xi is in some ways more difficult. In 1977, China's economy still had the advantage of backwardness: With per-capita gross domestic product at less than $200, it was brimming with untapped potential. In 2017, that's no longer the case. GDP per capita now exceeds $8,000. Exports are the biggest in the world. Debt, at 260 percent of GDP, has already hit rich-country levels. The easy wins on growth have been used up. Further gains will be harder to come by.
So, what could Xi could learn from China's great reformer? Four lessons stand out.
The first, from the early years of Deng's leadership, is that the market is the surest path to growth. It wasn't the government's 10-year economic plan -- with its grandiose aim to drive rapid development by importing whole industrial plants -- that propelled China's expansion. It was a grass-roots overhaul of the agricultural system that freed the industry and enterprise of hundreds of millions of farmers. For Xi, making good on commitments to give the market a "decisive role" in China's economy will likewise be the key to sustaining growth.
A second lesson is that it's OK to step back from unrealistic targets. The ambitions of the 10-year plan had to be scaled back when petroleum exploration failed to deliver the revenue necessary to pay for imported industrial plants. "Better to lower targets, better to reduce projects under construction" than to have a gap between the goals and reality, said Chen Yun, a top economic planner, in 1979. For Xi, quietly forgetting the 6.5 percent annual growth target embodied in the 13th five-year plan -- and all that means for debt and imbalance -- would be a smart move.
Third, short-term costs are acceptable and inevitable. In the early years of the reform era, the return of the "sent-down youths" -- young people who had been sent off to the countryside during the Cultural Revolution -- resulted in a surge in urban unemployment. The official jobless rate in Shanghai rose to 8.7 percent in 1978. Ultimately, though, that expanded labor force was absorbed by a thriving economy, and supported China's rapid growth. For Xi -- himself a sent-down youth -- accepting higher short-term costs from reform would speed the reallocation of resources. A little more unemployment now would mean a lot more growth later.
Finally, leadership choices are critical. As the University of California at San Diego professor Barry Naughton notes, Deng's selection of Zhao Ziyang as premier sent a clear message that changes were coming. As party secretary of Sichuan, Zhao was known as a champion of reforming the agricultural system and state-owned enterprises. Wan Li, the Anhui party secretary selected as vice premier in charge of rural affairs, was also known as a champion of the household responsibility system that returned land to the tiller. Beyond the selection of the Standing Committee, Xi has a number of key appointments to make -- likely including the next head of the central bank. Picking leaders with clear reforming credentials would send a powerful signal.
The early signs on economic policy from the 19th Party Congress are mixed. On one hand, Xi dropped the explicit mention of the commitment to double GDP from 2010 to 2020 -- the basis of the annual 6.5 percent growth target. If that target is now sidelined, it will remove a significant distortion from China's policy apparatus and a major cause of rising debt levels. On the other hand, China's state planners appear to be in the ascendant. Industrial strategy loomed large in Xi's speech. The call for a "stronger, better, bigger" state sector was echoed.
If that's an indication of where policy makers' priorities now lie, then it's a troubling one. Deng's clearest lesson for Xi is that market reforms -- not state planners -- are the path to China's national renewal.
To contact the editor responsible for this story:
Timothy Lavin at tlavin1@bloomberg.net
Before it's here, it's on the Bloomberg Terminal.
LEARN MORE