Prophets
What China's Party Congress Means for Global Markets
Developments could affect the prices of equities, metals and energy.
by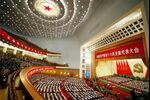 The 19th National Congress of the Communist Party of China begins Wednesday. The conclave, which happens every five years, will mark an important political transition, and discussions are expected to continue, and new officials named, through the first quarter of 2018. Several members of the top policy-making body are expected to retire, though President Xi Jinping is likely to be renominated to his position. The change in the leadership will strengthen his hold on power and elevate his supporters to national office.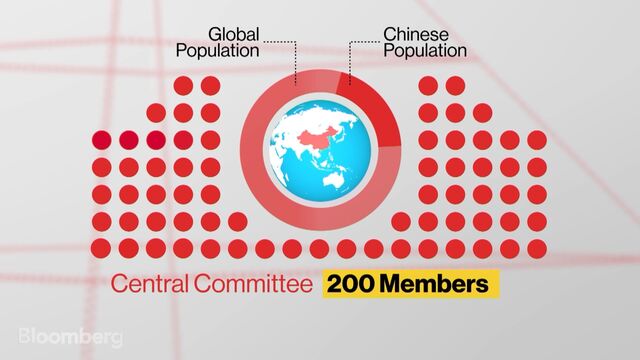 Yet, rather than just view the congress as a political development, investors need to examine the impending changes for their implications for global markets. These may result from shifts in policy during the next two years. As president, Xi has emphasized the importance of allowing greater play for market forces and, at the same time, called for a bigger role for the Communist Party in directing the economy. The two objectives have, at times, been in conflict. This was most apparent in the aftermath of the sharp decline in equity prices during the summer of 2015, when controls were imposed on sales of specific company shares by large investors.
After the party congress, investors could see an enhanced role for supply and demand forces to determine prices in the equities and foreign exchange markets, a reduced flow of credit, and a greater push toward a cleaner environment. These developments have the potential to affect the prices of global equities, metals and energy.
Its sheer size -- a $11.2 trillion gross domestic product that is second only to that of the U.S. -- and its voracious demand for products from countries as far apart as Australia, Brazil and Canada, have made China a major determinant of the global trade flow. Those flows will be affected as new policies slow the pace of Chinese imports.
An early indication of the Xi administration's intentions may come from steps meant to curb the country's dependence on debt. As the economy was threatened by the global financial crisis, Chinese officials responded by boosting the availability of credit and keeping interest rates low. The moves worked. Although growth did not return to the torrid 15 percent rate recorded in the second quarter of 2007, GDP has risen at a respectable rate of over 6.5 percent in recent quarters. Rapid growth and maintenance of employment have been key objectives ahead of this month's congress.
The economic law of diminishing marginal returns set in, however, and increasingly large amounts of debt were necessary over the past nine years to maintain the rate of growth. The debt to GDP ratio is estimated to have surged from 162 percent in 2008 to 259 percent at the end of 2016 (chart below). It is the market fallout from the government's efforts to reduce the ratio that investors should watch for.

Even a slight deceleration in economic growth to 5.5 percent would slow import growth of a range of products from basic minerals to high-technology items that have skyrocketed in 2017, increasing by 18.7 percent in September compared with September 2016. For example, sales of iron ore to China were a major factor in the Australian company BHP Billiton's return to profitability during the year ended June 2017. Sales of iPhones in China are an important consideration for investors in Apple shares.  These companies, among others, will feel the impact of slowing Chinese demand.
China also plays a major role in setting global steel prices as the world's dominant producer and consumer. A continued surge in home prices -- not only in Beijing and Shanghai, but also in smaller cities --  has helped push construction and raise steel prices since April (chart below). Since the property sector is financed largely by debt issuance, a slowing of construction may follow new curbs on lending and, with it, a reduction in the demand for steel in 2018 and 2019.

Chinese influence is also likely to be felt in the energy sector. With the rise in affluence of the middle class has come a switch in preference from economic growth for its own sake to better living conditions, especially a cleaner environment. China is already the largest automobile market in terms of cars sold, and the government expects to eventually ban production and sales of gasoline-powered vehicles, making the country also the largest electric-vehicle market. Tesla shares have already risen on the news. At the same time, it is bad news for long-term energy prices.
In sum, while China's political transition has been long-awaited, its global repercussions may still come as a surprise to investors.
To contact the editor responsible for this story:
Max Berley at mberley@bloomberg.net
Before it's here, it's on the Bloomberg Terminal.
LEARN MORE