Federal Reserve
Simplify the Search for a Fed Leader. Choose Two.
The central bank needs a vice chair as well as a chair. Here's a complementary pairing.
by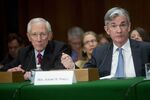 The coming nomination of the next Federal Reserve chair is starting to feel like a season of "Celebrity Apprentice." President Donald Trump might consider a different approach.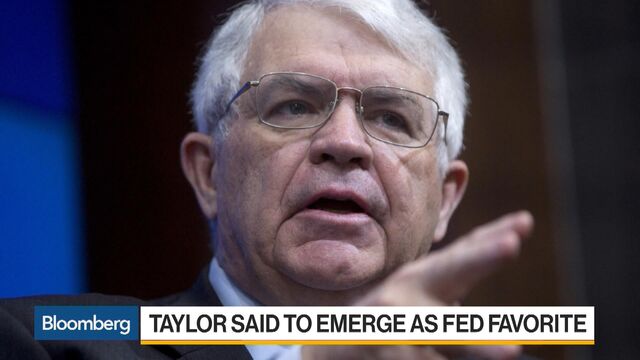 America's central bank also needs a vice chair, given Stanley Fischer's departure this week. Why not make it a twofer?
Whoever Trump chooses to succeed Janet Yellen, from the long list of people he is said to have met or said to be scheduled to meet, the choice would be greatly enhanced with the right deputy, who can smooth out rough edges, fill in some holes and reassure anyone nervous about a potentially abrupt change of direction.
The best choice would be Yellen as chair with Jay Powell, a current Fed governor, as vice chair. The U.S. economy has performed well during Yellen's four-year term, and there is a bipartisan history of re-appointing Fed chiefs. With Powell as No. 2, Trump could say he named a Republican and businessman to the leadership. Powell has good relations on Capitol Hill and would be good at helping build consensus on the Federal Open Market Committee.
If Trump really wants his own person, then go with Powell for chair and consider Kevin Warsh -- one of the other contenders -- as vice chair. Powell was first to describe too-low inflation as a mystery, his record at the Fed suggests he isn't a grandstander, and he might be inclined to ease up some on regulation. He would represent a change, but not a disruptive one.
Warsh is familiar with the ways of the Fed, given his term as a governor from 2006 to 2011. He has since become a critic, and some of his views aren't entirely without merit. As deputy he could still work to change some things at the Fed, but it would be change that recognizes things are broadly working well right now. (I have no idea whether Warsh would accept the role of vice chair.)
John Taylor's name has gotten some attention lately after an interview with Trump that Bloomberg News reported went well. During last year's campaign, Trump said rates were too low; now he likes them low. The Taylor rule that he devised, if taken on face value, would mean higher interest rates sooner. He is liked by congressional Republicans and has served in GOP administrations.
Taylor clearly has monetary policy chops. But does he know the subject too well? Remember, whoever leads this institution will need to craft consensus among the board of governors and the broader FOMC. The latter has seen an outbreak of democracy, beginning in the Bernanke years and continuing under Yellen. They may not take well to having theories jammed down their throats, along with the higher rates they justify. Several dissents early on wouldn't be a great start, optically. 
So if Trump does opt for Taylor as chief, they better have a consensus person to back him up as deputy. Here is where Powell could come in. While Taylor knows economics, he hasn't served on the Fed board before, and the institution has its own customs and culture. It's common for vice chairs to manage the sometimes restive district bank presidents. Powell would do well at this. And he can back up Taylor's academic training with experience in the business world that Trump seems to value so highly.
Another argument for sending a twofer package to the Hill would be headcount at the Fed. When Fischer leaves there will be three vacant positions on the seven-person Board of Governors, which includes the chair and vice chair. Marvin Goodfriend, a former top official at the Richmond Fed, was reported in early June to have been in the frame for a governor slot. There's been radio silence since then. 
Whoever Trump selects would require Senate confirmation. Speaking of bipartisan Fed appointments, the last time a twofer was sent to the Senate was in 2012, when Powell was nominated together with Jeremy Stein. They sailed through, with at least 70 votes each.
If Trump junks the bipartisan tradition of renominating the incumbent chair, the 2012 model has something going for it. Not least of which is Jay Powell.
To contact the editor responsible for this story:
Philip Gray at philipgray@bloomberg.net
Before it's here, it's on the Bloomberg Terminal.
LEARN MORE