Prophets
Fed Officials Reveal Their True Inflation Attitudes
The central bank's commitment to gradualism is cracking, and might not last past the December meeting.
by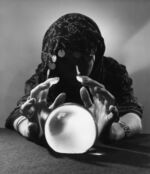 Central bankers are increasingly concerned about the possibility of low inflation expectations. But will those worries have an impact on the Federal Reserve's December meeting? With the bank seemingly on autopilot for the rest of 2017, odds still favor a rate hike, yet if fears of falling inflation expectations gain more traction, look for policy makers to start downgrading rate-increase projections for 2018.
Fed Governor Lael Brainard raised the alarm about falling inflation expectations earlier this year. Chicago Fed President Charles Evans recently expressed "concern that inflation expectations are a bit low today." Even New York Fed President William Dudley -- a staunch proponent of the bank's policy path -- said expectations might be well-anchored at "slightly below" the 2 percent target.
This week, Minneapolis Fed President Neel Kashkari, a critic of this year's rate hikes, reiterated his concerns about the Fed's policy direction. He explained that the combination of ending quantitative easing, signaling an aggressive path of rate hikes, and actual rate hikes was "now having an effect on the economy by lowering inflation expectations":
In my view, inflation expectations declined because actual inflation was below target for a long time, and the Fed's actions to reduce accommodation led to a weakening of confidence that it was serious about bringing inflation back to target in a reasonable time frame.
Even Fed Chair Janet Yellen acknowledged that falling expectations might account for surprisingly weak inflation this year. Yet despite these concerns, market participants place a probability of about 75 percent that the Fed will hike rates in December.
That is reasonable. The Fed is in a bind. With the economy operating near full employment, policy makers remain committed to their bias for preemptive policy. For the most part, they do not believe they can wait until inflation actually reaches target before acting again to tighten policy. That conviction looks sufficient to warrant another rate hike this year.
Nonetheless, the Fed's commitment to gradualism is cracking, and will not last past the December meeting if inflation remains mired below target. But what will take the place of the current projections? That depends which factors the Fed ultimately decides are responsible for low inflation.
Yellen summarized the potential (non-transitory) factors: underestimating the amount of slack in the economy, misstated inflation dynamics and falling inflation dynamics. If any of these hold, the Fed can still meet its inflation target; it just needs to adjust course:
Continuing to revise our assessments in response to incoming data would naturally result in a policy path that is somewhat easier than that now anticipated -- an appropriate course correction that would reflect our commitment to maximum employment and price stability.
The problem is that a simple course correction won't be sufficient to halt and reverse a fall of inflation expectations because it will still be within the context of this consideration highlighted by Yellen:
Given that monetary policy affects economic activity and inflation with a substantial lag, it would be imprudent to keep monetary policy on hold until inflation is back to 2 percent.
If inflation expectations have declined, it is almost certainly driven by the appearance that the Fed views 2 percent inflation not as a symmetric target, but as a ceiling. The Fed will only reinforce this perception if it keeps acting on a preemptive basis. Back to Kashkari:
My preference would be not to raise rates again until we actually hit 2 percent core PCE inflation on a 12-month basis, unless we have seen a large drop in the headline unemployment rate signaling that we have used up remaining labor market slack, or a surprise increase in inflation expectations.
But even this might not be enough. Waiting until inflationary conditions become more evident might need to be coupled with fairly strong forward guidance reiterating the Fed's commitment to a symmetric target. According to Evans:
This calls for communicating a policy path that truly generates the possibility that inflation will rise moderately above 2 percent during this rate cycle.
And it might be not sufficient to explicitly allow for an overshoot of inflation; policy makers might need to actually target inflation in excess of 2 percent to prove their determination to meet their target. After all, after years of undershooting the target, why should we believe that any overshooting is just an error that the Fed will quickly reverse?
Falling inflation expectations, should they materialize, mean a potentially very dovish Open Market Committee next year -- if the Fed chooses to respond. If it doesn't, then the central bank will pursue overly tight policy, risking recession and further entrenchment of low inflation expectations. I think the policy makers will go down the first path, but am wary they will choose the latter.
To contact the editor responsible for this story:
Max Berley at mberley@bloomberg.net
Before it's here, it's on the Bloomberg Terminal.
LEARN MORE