Sports
FBI's Fixation on the NCAA Raises Lots of Questions
Like, why are the feds investigating college basketball? Is bribery widespread? And where will the NCAA go from here?
by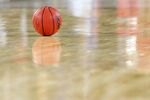 You've got questions about this week's college basketball news? I've got answers.
What caused the Federal Bureau of Investigation to get interested in college basketball?
A man named Louis Martin Blazer III, who ran something he called a "concierge service" for professional athletes, was caught by the Securities and Exchange Commission using some of the athletes' assets for his own purposes, including investing in two films. When one player found out and demanded his money back, Blazer repaid him with another player's money -- so there was a Ponzi scheme element as well.
Although the FBI has not confirmed this, it seems pretty obvious what happened next: Blazer sought to minimize his sentence by telling the feds that he could help them land bigger fish: college basketball coaches, along with some players, agents, shoe marketers and so on. The feds bit.
Why did it take the FBI to discover that assistant coaches were taking cash payments to steer top draft picks to certain agents and financial planners? Isn't that the job of the National Collegiate Athletic Association?
As Jay Bilas, ESPN's college basketball analyst (and former Duke star) said Wednesday, "The NCAA is always the last to know anything. … Their enforcement division doesn't uncover anything. It's usually uncovered by journalists, and the NCAA jumps in afterward."
So true. Consider the "fake class" scandal at the University of North Carolina, in which the African American studies program enrolled athletes who needed a good grade to remain eligible. The class never met, and the one paper the students had to write was graded by the department's administrator. It went on for nearly two decades until Dan Kane, a reporter at the News & Observer in Raleigh, North Carolina, began to unravel it. The prostitution scandal at the University of Louisville -- an assistant coach provided strippers and prostitutes for recruits and players -- was brought to light when the woman who provided the strippers wrote a book that included that explosive revelation. And so on.
But it's not just that. The NCAA enforcement staff spends absurd amounts of time investigating the silliest violations of its rules, such as whether a coach made an excessive number of phone calls to a recruit or whether a player paid fair price for a tattoo. On some level, the NCAA doesn't really want to know how much money is changing hands. If the practice of, say, a shoe company paying a player's family to go to a particular school were discovered to be widespread, it would badly damage the NCAA's insistence that amateurism is the essence of college sports.
So how widespread are the practices exposed by the FBI this week?
When New York Knicks forward, and former Kansas State star, Michael Beasley was asked Wednesday how corrupt college basketball was, he replied, "Man, you guys are just catching on." 1  In one of the complaints, the FBI recounts a conversation about how much to pay a player to get him to go to an Adidas school. The answer: $100,000. Why? "That's the going rate."
Since Tuesday, when the charges were filed, the FBI has raided the office of a well-known agent, Andy Miller, hauling away his computer among other evidence. And there have been reports that employees of Nike's elite league of high school basketball players, who are recruited by the shoe company, have received subpoenas. Plainly the feds think that they'll discover that Nike marketers were paying players and their families to go to "Nike schools," just like Jim Gatto, the Adidas marketer who was charged this week with bribery.
During Tuesday's news conference, federal prosecutor Joon Kim told the college basketball establishment, "We have your playbook." He said the FBI was setting up a hotline so people could report wrongdoing. He added, "If you yourself engaged in these activities, I'd encourage you to call us. I think that's better than us calling you." Investigators are expecting a lot more arrests.
Why weren't any players charged?
Good question. After all, bribery requires two participants, the one who offers the bribe and the one who takes it. For instance, Brian Bowen appears to be the player who was promised $100,000 by Gatto if he enrolled at the University of Louisville, which has a $160 million, 10-year deal with Adidas. Gatto was charged; Bowen was not.
I suspect the reason is that he would be a little too sympathetic as a defendant. He is an 18-year-old from Saginaw, Michigan, where the estimated per capita income was $15,753 in 2015, which is barely above the federal poverty level. What's more, even though he hasn't been indicted, the fact that he and his family appear to have accepted money from Adidas means that his college career is over before it even began -- that's a violation of NCAA rules. He's already been suspended by Louisville.
Indeed, it seems a sure thing that other college basketball players will be ensnared by the FBI's investigation, and will find themselves in the same plight. One potential winner from all this is the European professional leagues, where players like Bowen can join a team until they become eligible for the NBA draft.
How bad are the actions of those who have been charged?
I would put them in two categories. The four assistant coaches who were arrested are accused of something truly shameful. They abused the trust of the players and their families by steering them to agents and financial planners who were paying the coaches under the table to do so. And they absolutely knew they were taking advantage of that trust.
The complaint against Chuck Person, an assistant coach (and former star) at Auburn, recounts Person introducing an unnamed Auburn player to a man who was trying to develop financial relationships with potential high draft picks. "I trust him 100 percent," the player said, referring to Person. Person then told the player to say nothing about the meeting: "That's very important cause this is a violation ... of rules, but this is how the NBA players get it done. They get early relationships, and they form partnerships, they form trust."
The bribery charge against Gatto seems much more benign. He paid a player to go to an Adidas school, the University of Louisville. So what? It has -- or had 2  -- a great coach in Rick Pitino, the team's competition is first-rate, and the school gets plenty of television exposure. That's what a top basketball prospect is looking for when choosing a university. As I noted the other day, it is hard to see how this is all that different from getting a college scholarship.
There is no question that all of these actions violate the NCAA's amateurism rules, which forbid players from accepting money and doing business with agents. The looming question is whether they violate federal law as well. The complaints all have lengthy sections outlining the NCAA's strictures about amateurism, and making it plain that they view violations of its rules as financial fraud. Undoubtedly, some of those charged will seek a plea bargain. But those who decide to take the case to court will ultimately argue that however unseemly their actions, they didn't violate any laws.
Has the FBI ever brought charges before against people in and around college sports?
Setting aside point-shaving, which the government has always prosecuted, it's happened twice. In 2005, a University of Alabama booster named Logan Young was convicted of bribing a high school coach to steer a highly recruited defensive lineman to Alabama. Young was sentenced to six months in prison, but he never got there. While pursuing an appeal, he fell down a flight of stairs and died.
The second case involved Norby Walters, a flamboyant former Hollywood booking agent who, in the mid-1980s, came out of nowhere to become a force in signing college football players. His primary tactic was to give players money and cars while they were still in college, with the proviso that they use his firm when they turned pro. Incredibly, when some of the players chose other agents, he threatened them and sued them. Prosecutors ultimately charged him with mail fraud, racketeering and extortion.
In 1989, he was convicted at trial. But an appeal courts overturned the conviction, saying in part, "The mail fraud statute has been invoked to shore up the rules of an influential private association" -- the NCAA. It added that the prosecutor's position was an attempt to use the law "to shore up a cartel."
My strong suspicion is that whatever happens in the lower courts with the basketball cases, the appeals court will take the same stance.
How do you think this scandal will end?
The best-case scenario is that, seeing how widespread the problems are, the NCAA will finally come to its senses and start allowing the players to be paid. So long as players are deprived of their fair value, the underground economy that has just been exposed by the FBI will continue. A system that operates on free market principles for everyone but the players is unsustainable, as is becoming clearer by the day.
I know that there are people who think that paying players will make things worse, but it won't. Players should be able to deal with agents directly instead of depending on assistant coaches who are taking cash. They should be able to take money from shoe companies transparently. They should be able to openly choose a college based on the coach, and the style of play, and the TV exposure -- and how much they're going to be paid. They should even have contracts that will commit them to staying, say, three years instead of jumping to the pros after a single year in college.
Taking all that money that is now under the table, and putting it on the table won't wreck college sports. Instead, it may save it.
To contact the editor responsible for this story:
Stacey Shick at sshick@bloomberg.net
Before it's here, it's on the Bloomberg Terminal.
LEARN MORE