Editorial Board
Europe's Financial Reforms Raise Questions for the U.S.
The new MiFID rules are causing headaches, but their goal is sound.
by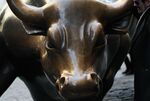 Europe is embarking on an ambitious project to make its capital markets more transparent and investor-friendly. The U.S. should pay close attention if it wants to maintain its reputation as the world's best place to raise and deploy money.
Europe's new Markets in Financial Instruments Directive, MiFID II for short, could eventually transform how the region's banks, brokers, investment funds and exchanges do business. Implementing the new rules could be challenging -- and despite years of lead time, many firms still aren't ready to comply. But the effort looks worthwhile. Currently the U.S. probably has the edge over Europe in providing information to investors, but MiFID II will change that.
From January 2018, financial firms will have to provide much more precise, timely and complete information about their trades of securities and derivatives. Those that buy and sell on behalf of customers will also have to do more to show that they are getting the best possible deal.
Investors will have better data on the going prices of many bonds and derivatives, including pre-trade quotes. Asset managers will have to tell their clients exactly where they executed their trades. Brokers and fund managers will have to break out the cost of research, so it can't be hidden in trading commissions. (Disclosure: Bloomberg LP, parent of Bloomberg News, has interests in various related businesses, including trading platforms, research, market data and MiFID compliance and reporting services.)
Regulators, too, will know more about what's going on. They'll have a complete, precisely timed record of trading activity -- data that can, in principle, allow them to better understand anomalies such as "flash crashes." They'll also have more information on the algorithms that account for an increasing share of trades, so they can respond faster if they need to.
Many firms are complaining. The changes are wide-ranging and the transition will impose costs. Some of the new rules may prove too complex or impracticable, or have unintended consequences. Regulators will initially have more data than they know what to do with. And the change is happening at the same time as financial firms are having to wrestle with complications caused by Brexit. In the end, though, once the bugs are ironed out, Europe will be in a stronger position to compete with the U.S. as a hub for investment activity.
How should the U.S. respond?
In some areas, such as pre-trade transparency in bonds and derivatives, U.S. regulators might want to wait and see how Europe's reforms go. In others, they'll need to move more quickly: U.S. asset managers, for example, are already pushing brokers to unbundle research costs.

In general, the U.S. should redouble efforts to improve access to data -- for instance, by pushing forward with plans to create a consolidated record of stock trades and by shedding more light on the Treasury-bond market (arguably the most important financial market on the planet, yet weirdly opaque). At the very least, it shouldn't weaken existing investor protections -- for example, by repealing a rule requiring providers of retirement advice to act in their clients' best interests.
The U.S. has benefited immensely from playing host to the world's deepest and most liquid capital markets. It shouldn't take its position for granted.
--Editors: Mark Whitehouse, Clive Crook.
To contact the senior editor responsible for Bloomberg View's editorials: David Shipley at davidshipley@bloomberg.net .
Before it's here, it's on the Bloomberg Terminal.
LEARN MORE