Cities
Violent Crime Isn't Just a Big-City Thing
The country's safest places to live, according to the FBI's latest data, might surprise you. Or not.
by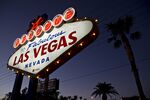 Attorney General Jeff Sessions, upon Monday's release of the Federal Bureau of Investigation's annual report on crime in the U.S., declared that "we must confront and turn back the rising tide of violent crime." Violent crimes definitely did rise in 2016, for the second year in a row. It doesn't really look like a tide yet, though:
These new numbers are going to be picked apart by crime experts for weeks and months to come. I'm not a crime expert, but when a government agency dumps out a pile of interesting new data, it's hard to resist making a few charts.
We hear a lot about crime in individual big cities, but not so much about how rates vary across regions and metropolitan areas. The FBI does have data on that, though. It doesn't have 2016 numbers for every last metropolitan area, but it comes pretty close. With caveats as to those missing metros, and the not-always-consistent reporting standards across jurisdictions, here are the metro areas with the highest violent crime rates:
Las Vegas and Memphis are the only metro areas with more than a million people on this list. A few big cities (Baltimore, Detroit, St. Louis -- the cities proper, not the metro areas) have higher violent crime rates than the list-leading Monroe and Anchorage areas, but most (including homicide-plagued Chicago) do not. 1 Small metro areas can be pretty rough places.

Then again, small metro areas also dominate the low-crime list:
The issue is partly just that there are lots and lots of small metro areas. So here are the rates just among the really big metro areas, with populations of 2 million or more.
Metro Las Vegas may be on the comeback trail economically after suffering heavily in the real estate bust, but it remains an inordinately violent place. So do the Baltimore and Indianapolis metro areas. On the other hand, three of the six biggest metropolitan areas (New York, Dallas-Fort Worth and Washington) have violent crime rates lower than the national average.
In general, the violent crime rate rises with a city's population. But the very biggest cities are an exception to this rule, and so are the very smallest.
You may have sensed some regional differences in the metro area charts. They're clearer when you sort by census division.
New England is the safest part of the country, as far as violent crime is concerned. The West South Central division (Arkansas, Louisiana, Oklahoma and Texas) is the most dangerous. This isn't exactly surprising. But it is good to know. Be safe out there.
To contact the editor responsible for this story:
Brooke Sample at bsample1@bloomberg.net
Before it's here, it's on the Bloomberg Terminal.
LEARN MORE