Federal Reserve
Why Investors Doubted the Fed's Clear Signals
In recent years, markets were better at forecasting interest-rate actions than the central bank was.
by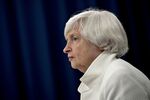 The Federal Reserve made few changes to its game plan on Wednesday. So why the surprise in markets?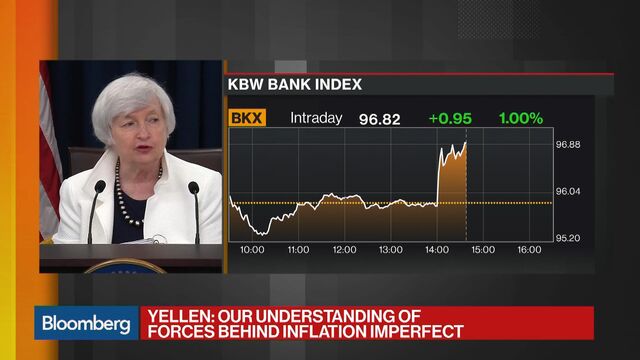 Much reporting on the Federal Open Market Committee meeting this week focused on the central bank's projections for the economy and interest rates. Nobody anticipated a change in interest rates, but news stories asserted wonder among investors that officials still see another move higher by yearend and three more hikes in 2018. 
This is especially baffling because the Fed has been pretty transparent all year, and has done largely as it said it would do. It ended 2016 telegraphing three rate increases in 2017 and a likely start to balance-sheet reduction. And voila, it's on course to have done precisely that. 
Perhaps investors bet against the Fed projections this year because they had mostly been right to do so in 2015 and 2016. The Fed had flagged four increases in 2015 and 2016, only to retreat and take just one step in December of each year. 
If markets knew more about the Fed than the Fed itself those years, the Fed has definitely had the upper hand this year. And that's probably just as well. For forward guidance to be effective, policy makers do need to eventually follow through on their stated intentions.
Granted, they are projections, not plans. If conditions had changed materially, the Fed probably would have changed, with some justification. I suspect some observers this year have over-estimated the impact of low inflation on Fed actions and underestimated the significance of the strengthening global economy, especially Europe and Japan. China has also beaten forecasts, albeit modestly, thanks in part to a debt binge.
A lot of attention has been devoted to inflation misbehaving this year. The global growth surprise doesn't seem to have burned up the same amount of intellectual energy among Fed watchers. 
That's disappointing given the global nature of capital flows and modern corporate life. It also suggests a bit of a double standard. Many market participants and forecasters correctly surmised that an uneven global picture and market gyrations in China would lead the Fed to blink the past few years. June 2016 also delivered Britain's stunning vote to leave the European Union.
So if fragile conditions overseas would cause the Fed to go slow in the past, why wouldn't a more robust world scene allow the Fed to proceed as projected?
People probably got used to dismissing Europe as sclerotic and condemned to a low-growth, quasi-deflationary trajectory. And Japan's fate seemed sealed, with a shrinking population and outright deflation. You've heard people say "markets are forward-looking." Well, not this time: Investors were looking at the global economy's past, but the Fed was looking to the future.
The Fed knew more about itself this year than investors did. To the extent that reflects a stronger economy, locally and internationally, that's a good thing. Let's hope it happens more often.
To contact the editor responsible for this story:
Philip Gray at philipgray@bloomberg.net
Before it's here, it's on the Bloomberg Terminal.
LEARN MORE