Food
Even EU Regulators Can't Stamp Out Food Scandals
Alarm over tainted Dutch eggs follows a familiar pattern: denial, then finger-pointing and a leisurely response.
by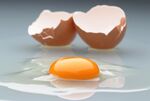 Remember that Chinese pet food, laced with melamine, that caused kidney failure in the family European pooch? Or the pork and beef from Belgium containing cancer-causing dioxin? The horse meat passed off as beef burgers in Britain? Now tainted Dutch eggs are making diners uneasy.
There's something especially creepy about recurring food scandals, even the ones that don't pose a huge threat to public health. The latest, involving millions of eggs sold in 18 countries as far from Dutch chickens as Hong Kong, also teaches an unnerving lesson: Even the European Union, one of the most minutely regulated places on earth, struggles to protect its food supply.
Fraudsters allegedly hid the fact that an insecticide sold to chicken farmers contained fipronil, which is approved in Europe for getting rid of fleas, ticks and mites in animals, but not for those destined for human consumption. Two men were arrested last week in a series of raids in Belgium and the Netherlands; a Dutch and a Belgian company are under investigation.
Fipronil is considered moderately hazardous; an adult would have to consume a lot of eggs to become ill. But Europe prides itself on high standards of farm-to-fork protection, so this was big news.
The Netherlands, the world's largest exporter of eggs, temporarily shut down 180 farms; culls may follow. Egg products have been pulled from supermarket shelves across a number of European countries.
So where were Europe's regulators? Belgium's agriculture minister, Denis Ducarme, told a parliamentary hearing that his officials obtained an internal Dutch document "by chance," rather than through any kind of deliberate information sharing, that noted the presence of fipronil in Dutch eggs in November 2016.
Belgium originally said it thought the eggs contained levels that were not harmful to humans, but then changed that verdict after further analysis. Even after the toxin was detected, it took almost two months before products were withdrawn and the alarms sounded.
Germany has demanded to know why Belgium didn't sound the alarm earlier. Belgium blamed the Dutch for stalling. Europe has a number of agencies that deal with food fraud and food safety, but coordination was lacking and it was only July 20 when a notification went up on the EU's consumer portal.
The pattern of denial, finger-pointing and belated action is familiar. It was Belgium that infuriated its EU partners in 1999 by downplaying the contamination of animal feed with dioxin and then refusing to release information about the extent of the problem. And it took months for European governments, following revelations about horse meat disguised as beef, to communicate and coordinate their response.
On one level, U.S. producers are lucky here. The troublesome red mites that prompted farmers to grab the fipronil, no questions asked (or none answered), are a big problem in aviary-style "cage-free" poultry housing common in the Netherlands; only around 13 percent of U.S. eggs are laid by cage-free birds. Many European farms are also independently owned and more likely to rely on third parties for help with cleaning and disinfection, unlike highly integrated large-scale U.S. producers that will do most things in-house.
A veterinarian who works with a large commercial breeder told me there are no fipronil products approved for chickens in the U.S. (The Environmental Protection Agency, which regulates pesticides, would not confirm that over the past couple of days).
Since U.S. producers have long been told that their poultry is not fit for European dinner tables, the egg recall in Europe probably has a few Americans feeling smug. The U.S. is the second-largest poultry producer and exporter, selling over $38 billion worth of eggs, turkeys and chickens to Mexico, Canada, the EU, Hong Kong and many other countries. The value of egg production in 2016 was $6.48 billion.
Given the structure of large-scale production in the U.S., a fipronil-type fraud is unlikely. And yet, a browse through chat rooms used by smaller-scale poultry breeders turns up many mentions of fipronil-based products for poultry, and even YouTube videos demonstrating the application.
Mostly these are hobbyists. But some of their products may end up as somebody's omelette; how many is hard to say. They are difficult to police and the health risks, unlike for large-scale production, may be too remote to bother.
Back in Europe, the European Commission is promising a full investigation in late September; no rush there. Improved communication would be a nice outcome. But food fraud and deception has been around a long time. Given today's international supply chains, no amount of regulatory pile-on is likely to lower the risk to zero.
To contact the editor responsible for this story:
Jonathan Landman at jlandman4@bloomberg.net
Before it's here, it's on the Bloomberg Terminal.
LEARN MORE