Labor
What We Need From the July Jobs Report
Markets have lowered their expectations of a Fed hike. That means there will be more attention on Friday's data.
by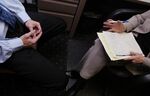 U.S. economic data releases this week fell short of consensus expectations and markets have been lowering their expectations of a Federal Reserve hike. That means there will be even more attention on the employment report for July, which will be released Friday.
What is most needed -- for Main Street, for Wall Street and for an orderly normalization of Fed policy -- is a trifecta of healthy job creation (at least 80,000 to 100,000 per month on average), more buoyant wage growth (nearing 3 percent), and a larger number of Americans re-entering the labor force (raising the participation rate by a minimum of 0.2 percentage points per month). Anything short of this could amplify a number of economic, financial, institutional and political questions.
QuickTake Monthly U.S. Jobs Report
A lot of good things have already been achieved by the labor market in recent years. After the shock of the global financial crisis, about 17 million jobs have been created; the unemployment rate, U-3, has fallen to just 4.4 percent; and the broader measure of joblessness, U-6, which extends to "marginally attached workers" (including those who are part-time purely for economic reasons), has declined to 8.6 percent.
Yet, in striking contrast to historical patterns, neither robust-enough wage growth nor a higher participation rate have followed. According to the last monthly jobs report, wages grew at a rather sluggish annualized rate of 2.5 percent in June, and, at 62.8 percent, the participation rate remained near multi-decade lows. 
This matters for both the U.S. and the global economies.
For the U.S., it slows the resolution of deficient aggregate demand and holds back future growth potential. It also raises a number of related financial, institutional and political challenges by fueling concerns about potential bubbles in the stock and bond markets, by making the ongoing "beautiful normalization" of monetary policy more challenging, and by perpetuating the socio-political dissatisfaction that fuels political polarization and paralyzes congressional economic governance. 
All this also comes as the global economy stands to benefit from a pickup in Europe. Yet, without greater U.S. dynamism, the beneficial impact of Europe's recovery will be limited, especially as global policy coordination is already challenged.
The hope is that history will end up repeating itself and that the notable employment achievements of recent years will hand off to a comprehensively healthy labor market. A frustration of this hope would accentuate the challenges both to economic policy management and orderly politics posed by unsettling uncertainties related not just to wages and labor participation, but also to productivity and inflation dynamics.
To contact the editor responsible for this story:
Max Berley at mberley@bloomberg.net
Before it's here, it's on the Bloomberg Terminal.
LEARN MORE