Editorial Board
Macron's Mandate for Change
The new French president has all the levers of power, and a remarkable opportunity.
by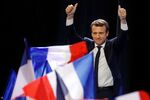 So the presidential election was no fluke: The voters of France have put Emmanuel Macron's new République En Marche (Republic on the Move) party on course for a big parliamentary majority. If this is confirmed in the June 18 runoff, Macron will control not just foreign policy but domestic policy as well.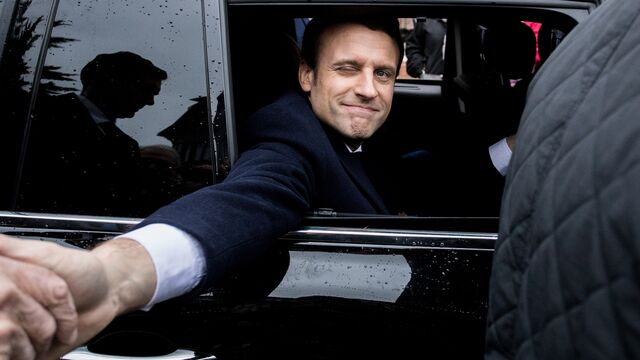 His task in reforming the French economy, as he's promised to do, certainly won't be easy. What's remarkable is that he might now conceivably succeed.
Not long ago, Macron was a little-known minister in the administration of former President Francois Hollande. Today he's president, slayer of political opponents, and leader of a mighty parliamentary force. His allies are projected to win as many as 455 of the 577 seats in the lower house. (One problem: The largest meeting room in the National Assembly can only accommodate 350.)
The mainstream parties of the left and center-right, which ran the country for decades, weren't beaten so much as crushed. The Socialist presidential candidate, Benoit Hamon, was eliminated in the first round of voting; his party's hope now is to clear the 15-seat minimum to be recognized as a parliamentary group. The Republicans are expected to have between 70 and 110 seats.
It's a stunning rejection of the traditional parties -- but not of centrism. Voters didn't buy the anti-EU, anti-immigrant line of Marine Le Pen's National Front; her party has shed 4 million votes since the presidential runoff. Le Pen herself is on course to finally win a seat in the French parliament; her party is in crisis.
Even so, Macron's path to reform will be hard. His support isn't as overwhelming as it looks. The election turnout was only 49 percent, the lowest in the history of the Fifth Republic. Just 15 percent of the country's registered voters cast ballots for Macron's candidates. And his plans will face plenty of militant opposition on the streets, even if not in parliament.
His flagship labor-market reforms aim to cut costs and encourage businesses to hire. They're essential if France is to restore a satisfactory pace of economic growth and get unemployment down. Macron met leaders of organized labor to talk about this immediately after he was elected president. So far, the unions have been subdued. It would be another historic first if they stayed that way.
One of Macron's first moves was to introduce a "moralization" law banning members of parliament, local officials and senior civil servants from employing family members, and requiring them to declare personal interests and produce receipts for their expenses. That was smart. It's one measure his supporters and most of the country can get behind. The rest of his domestic program is bound to prove contentious.
Nonetheless, voters have given him the means. He's been granted an astonishing opportunity. He ought to seize it.
--Editors: Therese Raphael, Clive Crook
To contact the senior editor responsible for Bloomberg View's editorials: David Shipley at davidshipley@bloomberg.net .
Before it's here, it's on the Bloomberg Terminal.
LEARN MORE