Oil
OPEC's Job Just Got a Lot Tougher
The cartel's members mostly made good on promised production cuts. But will it hold off U.S. fracking?
by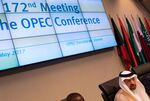 In contrast to the fireworks at some recent OPEC meetings, this week's gathering in Vienna looks comparatively dull.
Before it even began, members of the Organization of Petroleum Exporting Countries had made clear that they intended to continue the production cuts from late last year; on Thursday, they agreed to do so until at least next March. OPEC nations, along with the 11 non-members who joined them in these cuts, had little real choice. The extension was already priced into the market; had they decided otherwise, oil prices would have swooned.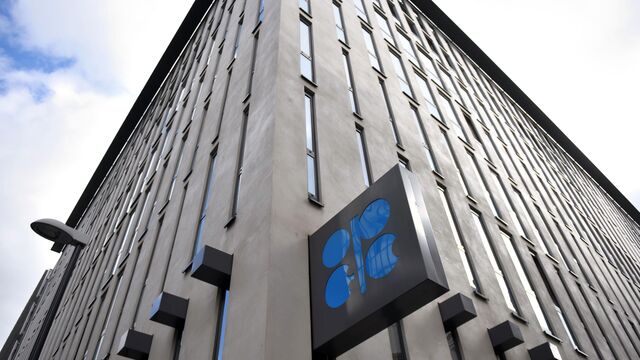 The two charts 1 here are revealing in many ways. First, they confirm what is widely understood: Saudi Arabia has borne a disproportionate share of the cuts, removing more oil from markets than it had committed to doing. Yet this is no repeat of the early 1980s, when Saudi Arabia reduced its production markedly and other producers continued their business as usual, reaping the benefits of Saudi cuts and expanding market share. This time, others have made significant contributions to the overall balance.

Second, according to the data, while compliance with this deal has not been perfect, it can be considered remarkable by past standards.
Third, while non-OPEC data is the hardest to corroborate in the short term, the data show that while Russia has not fully met its targeted cuts, it has in fact pared back. Many experienced observers were deeply skeptical that Russia's commitments would be more than just talk; twice in the past, Russia made a deal with OPEC to cut production, but its words never translated into action.
While OPEC and non-OPEC members may pat themselves on the back in light of the shared sacrifice, the news for them is not all good. The biggest takeaway from the graphs is how much harder OPEC's job has become since the advent of U.S. "tight oil" production, made possible by fracking.

Unlike sources of conventional oil, the business model behind U.S. tight oil allows it to respond comparatively quickly to changes in price. Producers of American tight oil eventually backed off when prices went south and production became unprofitable. But they ramped up their activities as soon as OPEC began to speak of production cuts and the price started to edge higher.
In the time between October 2016 and last month, the number of additional U.S. barrels that were coaxed on line has negated 80 percent of the actual Saudi cut. Looked at in other ways, new U.S. production has been more than double the volume of Russian production cuts; it effectively annulled 35 percent of OPEC's total cuts, or 27 percent of OPEC and non-OPEC cuts combined.
Think of it as being on a diet: OPEC can still lose weight, but it needs to consume a third fewer calories to get the same effect that it has reaped in the past. It can only expect this burden to get larger as the price rises and more American tight oil production becomes commercially viable.
The real question is what is the limit to how much U.S. tight oil can be produced, even as prices continue to rise. That was surely a big topic of conversation behind closed doors in Vienna, although the debate will inevitably be inconclusive. Given how unconventional oil and gas in America continues to surprise, OPEC would be wise to assume it needs to live with its ever-slowing metabolism.
To contact the author of this story:
Meghan L. O'Sullivan at Meghan_OSullivan@hks.harvard.edu
To contact the editor responsible for this story:
Tobin Harshaw at tharshaw@bloomberg.net
Before it's here, it's on the Bloomberg Terminal.
LEARN MORE