Prophets
Rising Investor Confidence Is Premature
Financial markets may reward those who seek safety rather than higher-risk opportunities.
by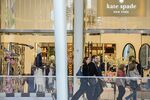 The U.S. employment report released May 5 showed that 211,000 jobs had been created in April -- up from a disappointing 79,000 in March -- giving rise to expectations that economic growth was strengthening after a weather-related pause. The S&P 500 Index of equities rose to a record and stayed close to that level for several days. The yield on the benchmark 10-year U.S. Treasury note rose from 2.34 percent on May 5 to a recent high of 2.41 percent on May 11.
Moves by the equity and bond indexes suggested a preference for risk, and a switch away from seeking safety. Although these changes partly reflected relief that the pro-Europe Emmanuel Macron had won the French presidency in the second round of the runoff on May 7, investor selling of Treasuries was largely based on increased confidence in the pace of U.S. economic recovery.
However, a closer examination of the jobs data, and of the retail sales and inflation numbers released May 12, suggest that the rise in confidence was premature for two important reasons. Future action by the Federal Reserve, and likely movements of key financial variables, may well reward investors continuing to seek safety rather than higher-risk opportunities in financial markets.
First, although the unemployment rate fell from 4.5 percent to 4.4 percent in April, that came about only because the labor force participation rate of the working-age population dropped, too. In the case of 25- to 54-year-olds, the prime working-age group, the participation rate remains below where it was before the last recession began. 
Second, the drop in the unemployment rate did not result in average hourly wages rising faster. Instead, the annual increase in earnings was only 2.5 percent, slower than in February and March, and the slowest pace since August 2016.
Third, 7.6 million American workers were holding multiple jobs last month, up 3 percent from less than 7.4 million in April 2016. This would suggest that no job is paying a high enough living wage to these workers, forcing them to supplement income by looking for more things to do. In turn, this signals continued slack in the economy.
My concerns about the details of the jobs numbers were enhanced by inflation and retail sales numbers released May 12. The annual inflation rate slowed to 2.2 percent in April from 2.4 percent in March, and was also below consensus expectations. With the volatile food and energy components stripped out, core inflation dropped to 1.9 percent, the slowest pace since mid-2015.
Retail sales, which were expected to surge by 0.6 percent in April after a disappointing first quarter, rose by 0.4 percent, a significant miss. Core retail spending, excluding autos, also disappointed: It increased at a 0.3 percent pace. compared with the 0.5 percent jump that investors had anticipated. Retail sales are an important indicator of consumer spending which accounts for over two-thirds of U.S. gross domestic product.

These disappointments explain the rally in Treasuries and the decline in the S&P 500 after the numbers were released. The dollar weakened as investors concluded that the U.S. economy was not accelerating as they had expected. More important to investors, the latest data have important implications for the future.
First, and most important, the Fed is likely to be restrained in hiking rates in the future. Even though they may still implement the long-promised increase in the federal funds rate on June 14, weak retail sales and inflation numbers will provide little room for further tightening.
Second, a slowing economy and lack of inflationary pressures call for a flattening of the U.S. Treasury yield curve, not the steepening that is part of investor consensus. This is not good news for financial institutions that would benefit from a widening spread between long-term and short-term rates.
Third, a weak economy and low inflation are also bad news for bond bears that dominate the investment landscape. These two factors appear to put a lid on how far Treasury yields can rise, and suggest that the 10-year Treasury yield may fall toward the 2 percent mark. It stood at 2.34 percent in New York on Monday afternoon.
Finally, a weak U.S. economy bodes ill for those looking for global growth to accelerate. With the U.S. still performing better than the rest of the developed world, betting on dollar resurgence may be a good play for the medium-term.
This column does not necessarily reflect the opinion of the editorial board or Bloomberg LP and its owners.
To contact the author of this story:
Komal Sri-Kumar at ksrikumar1@bloomberg.net
To contact the editor responsible for this story:
Max Berley at mberley@bloomberg.net
Before it's here, it's on the Bloomberg Terminal.
LEARN MORE